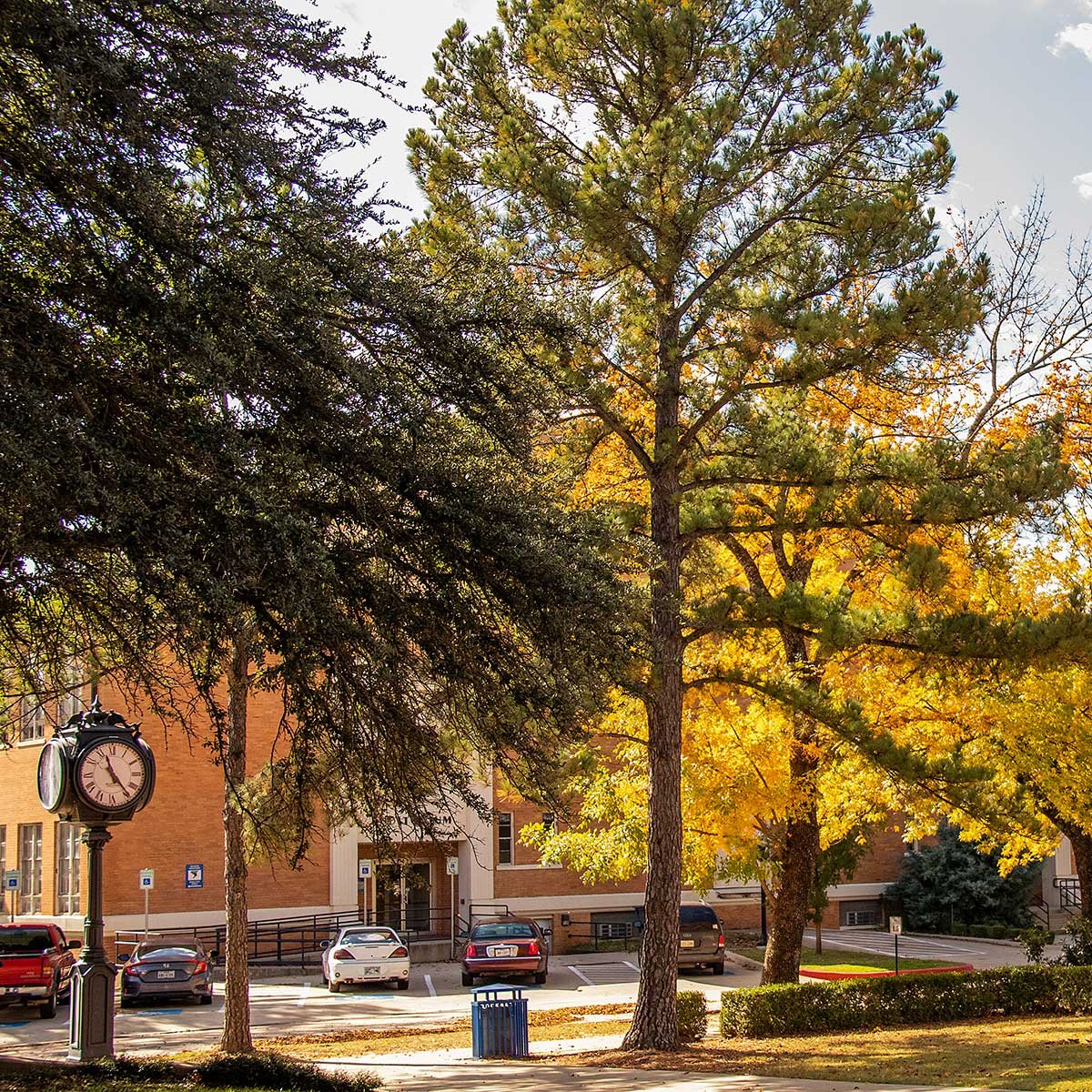 Theatre Management Promotion
In the Theatre Management Promotion program, students receive hands-on, real world experience in stage management, marketing, promotion, and the administrative aspects of theatre. Students study theatre publicity and promotion, theatre administration and management, as well as media production, and graphic design courses making them dynamic contributors to any production.
Audition Requirements
For acceptance into the Theater Management Promotion program students must schedule and complete a Company Audition. The audition will consist of a promotions and management portfolio review (stage manager, box office, PR, ad sales, etc.). Additionally, you may submit a headshot and resume. Following the portfolio review, you will engage in an interview with members of our faculty. The Audition concludes with a campus tour, tour of the theater spaces, and a class preview may be included.
Program Outcomes
Graduates of Southeastern's Theatre Management Promotion program have gone on to work in regional theatres. Others have joined top graduate programs in Theatre in pursuit of their Master of Fine Arts degree.
Why Theatre Management and Design
Reason #1
Discover the management process from concept to performance
Reason #2
Build working and technical skills in media production
Reason #3
Create publicity and promotion materials for your portfolio
Program: THEATRE
Major: Theatre Management Promotion
Degree: Bachelor of Arts (B.A.)
Dept: Art. Communication and Theatre
School: Arts and Sciences
Major Code: 060
GENERAL EDUCATION (44 Semester Hours)
Communications (9 Hours)
English (ENG 1113 and ENG 1213)
Speech Communication (COMM 1233 or 2213)
Social and Behavioral Sciences (12 Hours)
Political Science (POSC 1513)
American History (HIST 1513 or 1523)
Social Science (ECON 2113, GEOG 2723, HIST 3513, or SOC 1113)
Mental and Physical Health (KIN 1113 or PSY 1113)
Science and Mathematics (14 Hours)
Biological Sciences (BIOL 1114 or 1404)
Physical Sciences (CHEM 1004, 1114, 1315; PHYS 1114, 2015; PSCI 1114, 1214, or 1414)
Mathematics (MATH 1303, 1513, 1543, 1613, 2013, 2113, 2143, 2215, or 2283)
Computer Proficiency Requirement (BIM 1513 or CIS 1003)
Humanities (9 Hours)
Humanities, Philosophy, and Lit (ENG 2313, 3893; HUM 2113, 2223, 2313; or PHIL 2113, 2223)
Fine Arts (ART 1003, 1103, 2103, 3013, 3083; MUS 1113, 1123, 3133; THTR 1143, 1183, 2183, or 3183)
Foreign Language (CHTW 1513; FREN 1113; GERM 1113; SPAN 1113, 1223; ASL 1113; NS 1213)
MAJOR REQUIREMENTS: Theatre (40 Semester Hours)
Core (18 semester hours)
THTR 1113 Introduction to Theatre
THTR 1133 Introduction to Technical Theatre
THTR 1213 Introduction to Acting
THTR 2163 Movement for the Theatre Artist
THTR 3523 History of Theatre to 1700
THTR 3623 History of Theatre: 1700 to Present
Theatre Management Promotion (22 Semester Hours)
THTR 3333 Stage Management
THTR 3783 Theatre Publicity and Promotion
THTR 4313 Theatre Administration and Management
THTR 4980 Seminar (one hour)
Twelve hours to be selected from the following:
COMM 3773 Ad Copywriting & Design
COMM 2113 Writing for Mass Comm
COMM 2573 Audio Production
COMM 3573 Video Production
COMM 2223 Multimedia Journalism
COMM 4853 First Amendment Studies
COMM 4893 Ad Sales
ART 2633 Web Design I
ART 2333 Vector Graphics I
ART 2903 Digital Imaging I
ART 3033 Graphic Layout