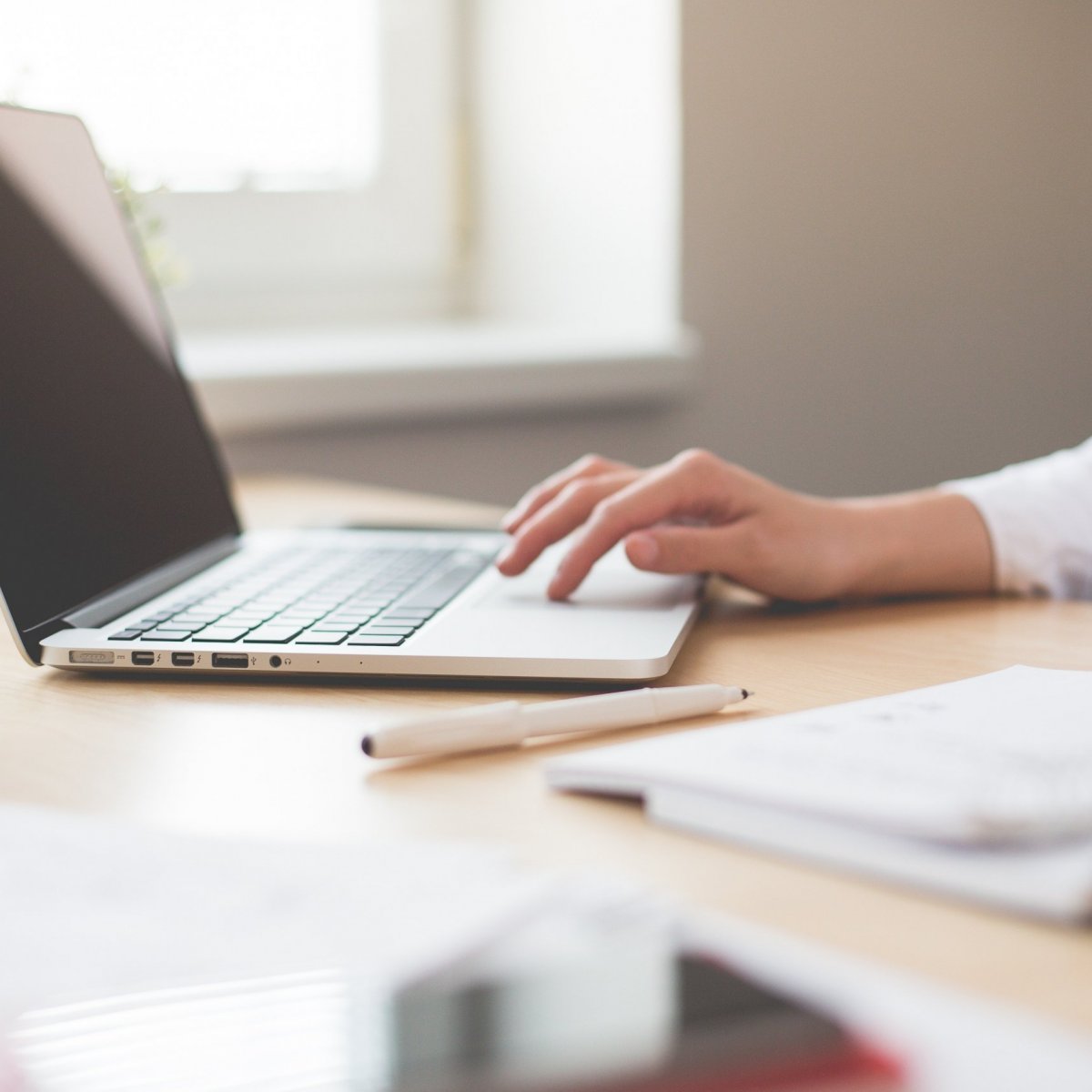 On-Campus Student Employment
The Career Management Center has taken steps to ensure student safety as we return back to campus. One of our biggest changes is reducing the amount of physical interaction between our office and students as much as possible and offering more remote career services.
One of the many services we provide is assistance with finding On-Campus Student Employment. Thus, we have implemented new guidelines to submit the on campus student employment application completely online. 
STEP 1
Before completing the online application, you need to know whether you qualify for University Regular Work Employment or Federal College Work-Study:
University Regular Work Employment – provides part-time employment for students enrolled at Southeastern.  Students are allowed to work up to 29 hours a week (amount of hours will be dependent on departmental budgets).
Federal College Work-Study (FCWS) – provides part-time employment for students who are enrolled at least half-time and demonstrate financial need. The maximum amount a recipient can earn under this federal program is determined by his/her financial need and availability of funds.  To be eligible, you must fill out the Free Application for Federal Student Aid (FAFSA).

After filing for FAFSA, you can check Self-Service Financial Aid under "My Awards" to see if you have been awarded FCWS by the Financial Aid Office. If your financial aid file is complete and you are NOT awarded FCWS, you can contact the Financial Aid Office to see if you qualify.
You must be awarded work-study to hold a work-study position!
STEP 2
Once you've verified the type of work you are eligible for, you are ready to complete the online application below. Once complete and submitted, it will go to our careers@se.edu email for review by our staff. 
Online Application for Student Employment
STEP 3
After your application has been reviewed by one of our staff members, the departments you are interested in will be contacted and have access to your application.  In order for us to forward your application to the departments you would like to apply for, please complete the following steps:
Review the list of current on campus positions available in different departments below.

They are updated regularly, so be sure to check often if there are no current positions you are interested in.

Email the Career Management Center at careers@se.edu and list the departments you would like us to forward your application to.
You will then be contacted by the specific department if they are interested in interviewing you for the position.
Available Southeastern On-Campus Positions
The Academic Advising Center is seeking a motivated and dependable Work Study eligible student to work 15-20 hours a week (hours will be dependent on Student Work Award as well as Departmental Budget).  Work is confidential in nature.
Duties include but are not limited to:
Office/Clerical support for the Academic Advising Center Staff
Answering and making phone calls
Filing paperwork
Answering emails
Assisting incoming students
Interested applicants need to have a positive work ethic and like to serve others.  Good attendance is also required.
Boys & Girls Club of Durant is seeking dependable and motivated students for Regular Work and Work Study positions.  This year they are offering Virtual Learning and Regular After School Program options. 
Job duties include assisting student with the following:
Virtual Learning Program curriculum
Homework help
Healthy lifestyle curriculum
Education and career development
Set up and run physical education clinics and daily physical fitness activities (play pool, basketball, video games, etc.)
Art projects
Character and leadership development
SE's Student Financial Aid Office is seeking one Work Study student worker to start immediately.
Job duties include but are not limited to the following:
Answering phones
Assisting students and parents with financial aid paperwork
Working with various computer related equipment and software
Running errands
Prior office work experience is preferred, but not required.  Training will be provided.
The Residential Facilities Assistant position is a Work Study Eligible or Regular Work student worker for the Housing and Residence Department. This position primarily reports to Housing and Residence Life Facilities Supervisor. However, the position may also be supervised by a Residence Hall Director or an Assistant Residence Hall Director for some or all of their tasks. We are looking for students available from 8:00 am till Noon and 1:00 pm till 4:00 pm.
Duties include assisting Residence Life Facilities (Custodial and Maintenance) Staff, by completing minor maintenance and/or custodial tasks, which may include: cleaning Heating, Ventilation and Air Conditioning filters, changing light bulbs, minor carpentry work, assisting with custodial tasks and other duties assigned. A big part of the position also involves acting as a second staff person when work is being completed in occupied rooms.
This position requires some day and evening hours. Residential Facilities Assistants are assigned evening responsibilities, primarily working with Resident Assistants staff to complete health and safety inspection (which usually involves cleaning the Heating, Ventilation and Air Conditioning filter).  Residential Facilities Assistants will be scheduled "on-call" and are asked to remain available to respond if maintenance needs come up after regular business hours.  Residential Facilities Assistants will be paid any response time when on call.  Residential Facilities Assistant On-Call will begin at 4:00 pm each business day and run through 8:00 am the next morning.  The expectation is that you will take calls and respond if needed to assist with a facilities issue.  These can include minor repairs or cleaning.  Residential Facilities Assistants will be paid regular rate for all response time.  Residential Facilities Assistants on-call will also assist with any scheduled Health and Safety Inspections.  The Residence Housing Facilities Supervisor will provide more information related to this task, but if Health and Safety Inspections are scheduled, they will usually take 2-3 hours, all time worked for inspections will be paid the regular rate.  (In exchange for on-call availability, Residential Facilities Assistant s may be eligible for the Residential Community Leader – Residential Facilities Assistant position.  The Director of Housing and Residence Life is authorized to make such determinations).
While experience with any custodial or maintenance tasks is preferred, training will be provided as needed.  A good work ethic and good attendance is required.  Background check will be required for this position.  Please complete the online applications and attach a copy of your class (& other commitments) schedule.
The Learning Center is seeking motivated and dependable students to fill two open Work Study positions for the Fall semester.  Work will 20+ hours a week Monday through Friday 8:00 a.m. to 5:00 p.m. (hours will be dependent on Student Work Award, as well as Departmental Budget). 
Duties include but are not limited to: General office/clerical duties (answer phones, filing, make copies, data entry, and assist incoming students), running errands on campus, and other duties as assigned.

A good work ethic and good attendance is required.
Sodexo is in search of dependable students looking to aid in food service and catering.
The SE Student Wellness Services is looking to fill the position of Wellness Center Assistant.  This position will be approximately 20 hours per week. 
Main Job Duties:
Oversee/supervise student workers
Oversee/supervise intramural activities
Maintain ongoing, effective communication with staff
Ensure adequate staffing to cover operational schedule
Maintain equipment operation & cleanliness of facilities
Plan on attending student worker training(s)
Model appropriate customer service & facilities management to staff (i.e. checking student id's, phone greeting & operation, housekeeping, & general office rules
Assist with development/conduct regular data collection/surveys to measure program efficiency & student satisfaction
Assist with the maintenance of records of data collection, employee training, creation & revision of Policy & Procedure as process and improvements are needed
Check intramural equipment inventory at the end of spring semester and let Wellness Coordinator know of any equipment needed by the end of finals week
Track cleaning supply inventory, using MSDS sheet, in May and December, keep Director of Student Life aware of any supplies needed
Before the 2nd week of August, please familiarize yourself with:
Wellness Center Policy & Procedure
Wellness Drive
Blackboard
Student Wellness Center's web page
The SE Student Wellness Services is looking to fill four student worker positions.
Essential Duties and Responsibilities
Assist with edu

cational programming

Assist with the collection of surveys

Assist with enforcement of facility policy & procedure

Assist with equipment operation

Monitor patron activity

Cleaning duties include but are not limited to: sweep/vacuum floors, sanitize equipment & clean locker rooms, empty trash

Clerical duties include but are not limited to: answer phones, check-in patrons & check-out equipment, data input
There is some lifting involved along with physical labor.  Other duties as assigned.
Interested applicants must possess the following:
Good customer service skills
Basic computer keyboard knowledge and basic knowledge of Microsoft Word
Team oriented and willing to fill in when needed