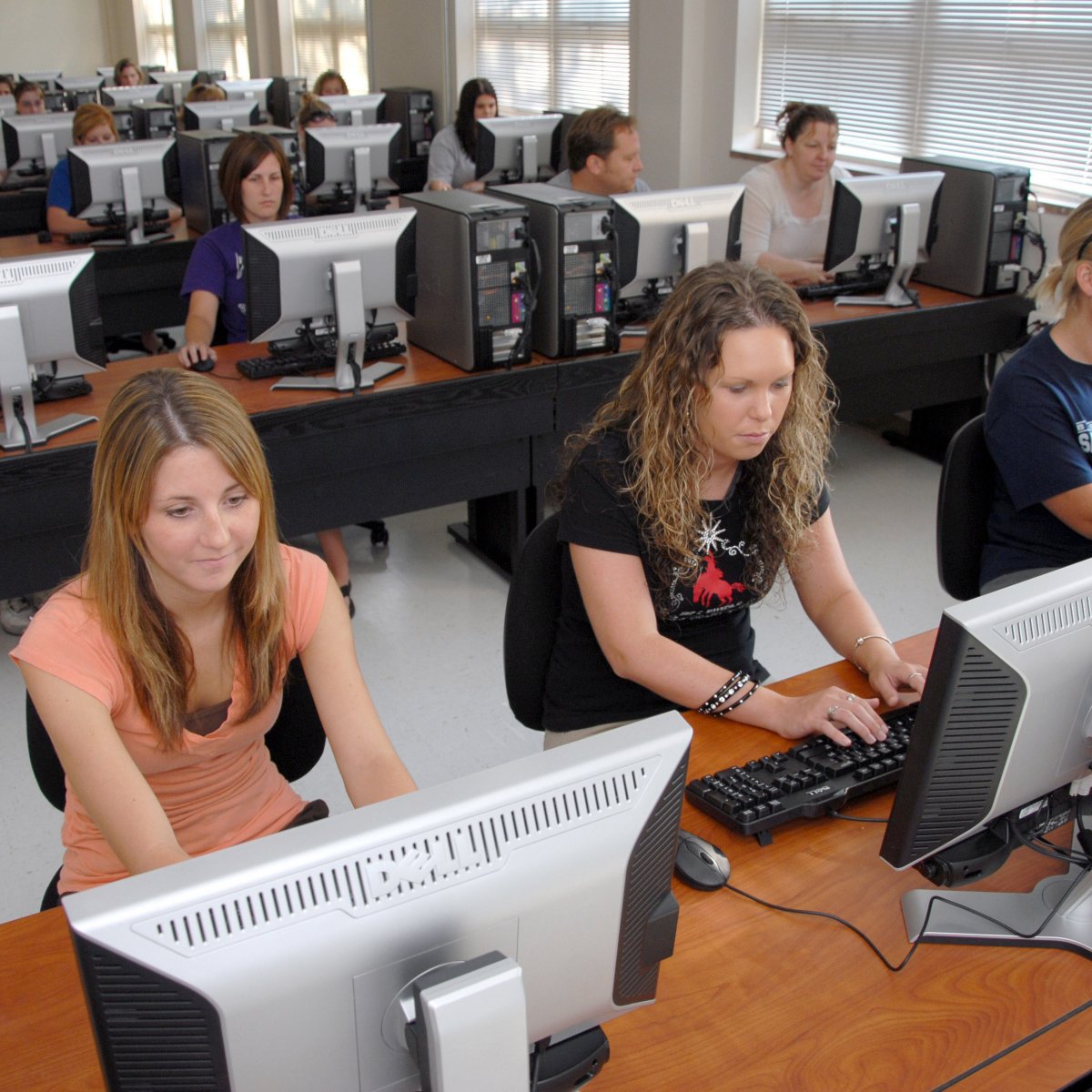 Blackboard Copy Request Form
If you are requesting more than four courses, complete a second form. Do not combine multiple semesters' course-requests on one form. Use separate forms for different semesters.
Q. What is a BlackBoard Crash Course?
A. A BlackBoard Crash Course is one hour (1/1) of whatever you need it to be. We will meet in person OR over the phone. If you are not familiar with BlackBoard, we will run through all the basic features to give you an overview of what it can do. If you are familiar with BlackBoard but not with the new features added with the May 15 update, we could review those. If there are specific areas you would like assistance with, such as setting up the grade center, that is what we will focus on.
Q. What is a video introduction?
A. We would like instructors – especially those teaching online – to introduce themselves to their students at the beginning of the course. We have been using the CIDT studio to create video biographies (3 min or less) for instructors to use for this purpose. We would like to create as many of these as possible. It only takes about 30 minutes of your time, and we do the rest.
If you would like other types of video introductions or content, we would love to help with that as well – for example, if you would like assistance demonstrating the course navigation (recording the screen) to explain how students will move through your course during the semester, we would be happy to help. If you would like to bring in a "guest speaker" to speak to your class, we could video that as well. Use your imagination, and we will be here waiting to help!
Q. What is the section number for my course?
A. The section number is often followed by a period after the course ID. It may be a 1, 2, 3, etc. if you are teaching a face-to-face course. It may be a W1, W2, etc. if you are teaching online. If you are teaching at an outreach site, it may be 50, 60, G1, etc. The section number must correspond to Campus Connect, or your students will not load into the class.
Q. Why is "SHELL" an option under Semester of Course?
A. If you know you will be teaching a course in the future and would like to start building it, we encourage you to do so. We want our online classes to be of the highest quality possible, and we know that takes time. For students to load properly, we have to use the exact section number and semester code, but if you want a "shell," you can start working on a course for which you do not have that information. When you have the course ready, and you know all the information, we will copy the shell into the correct course code.
Q. What does "merge courses" mean?
A. Some instructors teach multiple sections of the same class. For example, IETV courses have sections for Idabel, McAlester, Grayson, and others. Rather than having separate courses created for each section within BlackBoard, we merge the enrollments into one "parent" course. This allows the instructor to post announcements and assignments once instead of multiple times, and the students are able to participate together. Some other instructors take advantage of this as well, such as an instructor teaching two or three sections of the same Composition class. Rather than posting materials multiple times, they can post it once for everyone. Classes may be sorted in the grade center to simply grade submission at the end of the semester.
Q. What does it mean to have my course copied?
A. If you have taught a course in the past, you may not want to re-build it from scratch. We can copy a course from a previous semester to the new course so that you can have something to start with. Often, former instructors of a class give permission for new instructors to copy their course so that the new instructor will have something to start with. If you use a course copy, remember that there is still work to be done! The due dates and availability dates need to be corrected for the new semester (You can use the date management system to make that easier). You may need to clean up the Discussion Board. You will also want to delete old announcements that will not be relevant to the new semester.
Q. Can I copy my course myself? Or does BlackBoard Admin need to do that?
A. You can actually copy your course or sections of your course yourself. To do so, click on Packages and Utilities in the control panel from within the course containing the material you want copied. Select Course Copy. Choose a Destination Course. (The new course shell must already be created, and you must be enrolled as the instructor.) Select which areas of the course you want copied, and click submit. If you are copying a section of the course that contains test, remember to select the "tests, survey, and pools" section to be copied as well. (Occasionally this method struggles to copy tests, even when they are selected correctly. If this problem occurs, just let us know, and we can do it for you.) If you copy the section for tests, surveys, and pools, this will copy ALL tests, surveys and pools. If you only want one or two, it is best to export the test as a zip file and import it into the new course.
Q. What is the banner and theme?
A. To improve the online experience, we are making an effort to make courses more visually appealing. We are doing this by creating course banners. The banner is the image that appears at the top of the course entry point (usually the course home page). We try to get a picture that will reflect the instructor, the course content, or SE in some way. (We avoid using potentially copyrighted images from the internet.) When we insert the banner, we also apply a color theme to the background of the course. Sometimes an instructor has a picture that he or she would like to be used for the banner. If you have a picture, you can send it to us. We will add the course name, course ID, and SE logo, and insert it into the course.