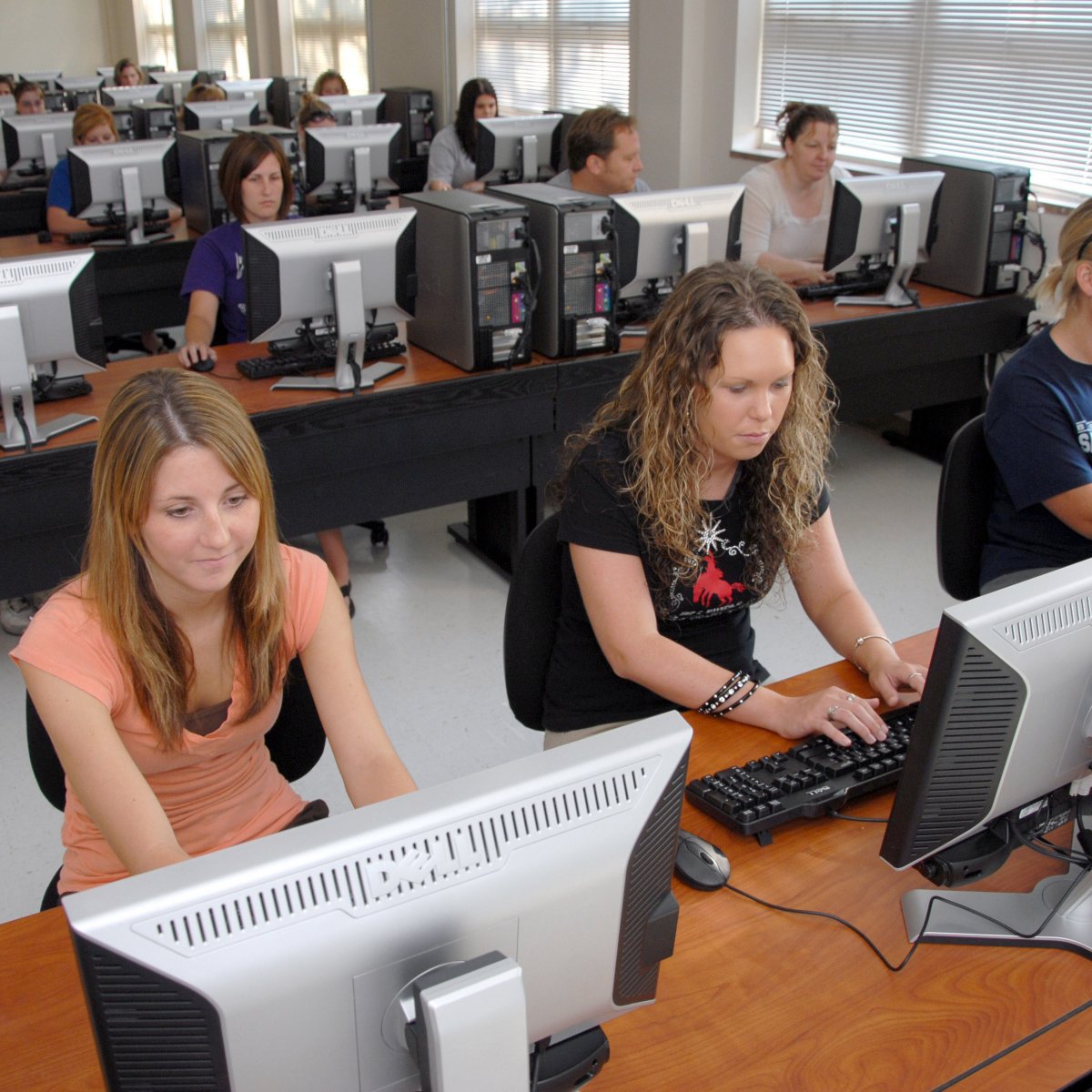 Blackboard Resources
In CIDT, we have created short video tutorials to  assist you in organizing your courses. The videos below have been emailed for faculty as "Bb Tips" and are compiled below for quick and easy reference. If there are any topics for which you would appreciate a quick video tutorial, please do not hesitate to ask!
Course Availability (0:41) – At the beginning of each semester, you need to make your course available so that your students can access it. At the end, you should make it unavailable so that students' course lists aren't cluttered with old courses. This quick video will remind you how to make your course available or unavailable.
How to Archive Your Course (1:26) -You put a lot of work into creating your courses. Many of you want the assurance that your work is protected and stored in an offline location. Archiving your course, or saving it to your computer or flash drive, is something you can do yourself! All you have to do is click on the Packages and Utilities button in the Control Panel and select Export/Archive Course. Next, select Archive Course and Submit. For more detailed visual instructions, go to the link below. There I can show you exactly what to do!
Organizing Your Course Content (3:16)-As you consider how to present your course to your students, remember that organization is very important! The longer students spend looking for an assignment or trying to navigate the course and sort through information, the less time they have to learn the actual content of the course. Information should be sorted and labeled in the simplest to understand format. This video shows you how to create content folders within content areas.
Creating an Assignment (4:58) -In every class, we have to have assignments, right? If we insert an assignment correctly in Bb, students can complete and submit their work online, and it will go directly to our grade book to be graded. The following link provides basic instructions for creating an assignment in BlackBoard.
Customizing the Bb Menu (3:46) -It is time to start designing your courses! Let me show you how to customize the Bb menu! We want you to decide the best way to present your course to students so that your course is easy to navigate.
How to Create a Rubric (3:29) -We need to use rubrics for grading, especially for heavily weighted assignments. It is easy to create rubrics in Bb, and using them can often simplify and speed up the grading process. Through this video, I can show you how to create a rubric.
Bb Aesthetics: Change the Background and Buttons (3:16) -Let me show you how to personalize your course! Add color and style to your course to make it seem more like YOURS!
Test Availability Options (4:56) – Test Availability Options are confusing to many, especially the choice between Force Completion and Auto Submit. Honestly, I wish I could take off the option for Force Completion. What most teachers want is actually Auto Submit with a timer. This video will quickly review the options for test availability.
Test Availability Exceptions (3:56) – You have your test set up in Bb, and you are using a timer, but you have one student who requires extra time. What should you do? You have your test availability set for a span of five days, but one student is having surgery and wants to know if she can take it earlier or later. What should you do? We could go on and on with individual circumstances that require modification of tests. The nice thing is that you DO have the option to accommodate those special circumstances without changing the availability of the test for everyone else.
Date Management and Calendar (4:34) – If you have copied a course from a previous semester, you should know that the due dates copied too, meaning that if your spring14 course had an assignment due March 14, your fall course will also say that assignment is due March 14. This may cause some confusion and frustration as students are told that all of their assignments are already past due on the first day of class. However, BlackBoard has provided some tools that make changing all those due dates simple and fast. The video in the link below will demonstrate the new Date Management System and the calendar found in the Global Navigation Menu.
Oops! I deleted it! (2:29) – Have you ever accidentally deleted something and not known how to get it back? In the video, "Customizing the Bb Menu," I deleted some links. What if later I changed my mind? Would it be too late? No! Thankfully, it would not be too late! In this video, I demonstrate how to insert tools in the menu. If you accidentally delete something, or change your mind after you delete it, this is how to get it back. Even if you haven't deleted anything, there may be tools links that you would like to make available that are not already there by default.
Test Results Options (4:37) -Some of the test options can be confusing. Teachers are often unsure of what their students will see based on the options they select. Let me show you what students will see if you select various options. This will enable you to show your students exactly what you want them to see after taking a test.
Column Organization (3:32) -The grade book is important to a teacher, and we all like to have it set up in a way that is most comfortable to us. A valuable tool for accomplishing this is the Column Organization area in the Full Grade Center. In this video, I will show you how to get to the Grade Center and what things you can do from there.
Make a Student Unavailable (3:41) -When students drop, you want them out of your class all the way, which means they need to be deleted, right? But, for documentation purposes, that may not be wise. What if a student came back later and said that he had actually done more than he had actually done – and that you didn't give him credit for it? He may even claim that is why he dropped. If the student has been deleted, you have no documentation to support your side of the story. That does not mean that you need to leave them in the class… not completely. But, there is a BETTER way! In this video, I will show you how to make the student unavailable (which happens BEFORE you hide them in the grade book).
Hiding Grade Book Columns (1:58) -When you hide columns in your grade book, are you hiding them from your students too? Or are you only hiding them from yourself? Your grade book may look nice and tidy from your view, but cluttered and confusing to your students.
Insert a Hyperlink (1:29) -Hyperlinks are fun, right? They look nice and clean, but how did you do that? When you click the hyperlinks connected to each of the video titles, you will go directly to the URL. If you'd like you see how to insert hyperlinks in Bb, just watch the video!
(Hyperlinks in Email) (1:02) -Would you like to insert hyperlinks in your emails you send from your se.edu account?  I will show you how to do that too!
Updates (1:41) -What is that red box in the corner of my screen next to my name? Have you noticed (and ignored) that box, not knowing what it was? Or, have you clicked on it only to find a lot of "useless" information you didn't want to sort though? Well, let me show you how to select which types of updates you want to receive so that little red box actually means that there is something you WANT to see!
Using Blogs (3:08)- Many teachers use blogs and discussion boards in the same way, but blogs are meant to be a more creative space, and while you can insert pictures, videos, etc. anywhere in BlackBoard, they work especially well in Blogs. In today's video, I will show you a blog in my course. The lesson, with videos, pictures, and a question are all together in one place instead of giving them a segment at a time. This allows the experience to feel more like going to a single day of class.
Adaptive Release (4:34) -To avoid having so much information on the screen for students at once, we like to use availability dates. Those availability dates are an adaptive release, but there are more options to adaptive release that could give you a lot more flexibility in design and control in delivery for your class. In today's video, I will show you how to insert an adaptive release using a grade. In this case, I may not care what dates students are able to access an assignment as long as they complete a pre-requisite assignment first. By using adaptive release, I can do that! Additionally, I may not really want to hand out grades for certain activities, like introducing themselves to the class or completing a survey, but previously I have felt a need to make everything worth a grade, otherwise many students would not do it. With adaptive release, I can require students to complete activities in order to access other assignments, without needing to calculate the grade for those activities in their overall grade. If I want all of my students to take the end of semester survey, I just insert an adaptive release to the final exam so that they can't take the final without completing the survey first! To see how to insert a basic adaptive release, click the link below. If you would like any help with this, let me know! If you are interested, I can assist you in setting up your entire course with adaptive release and make it work exactly the way you'd like it to.
Clean Up "My Courses" List (1:49) – When you log into BlackBoard, many of you have a LONG list of courses, some of which were taught several semesters or even several years ago! In today's video, I will show you how easy it is to clean that up. You really only need to see your available courses. Don't worry, this will not delete anything – just hide it from that particular box. You can also choose what you want to see. For example, you don't have to see the course number. You could choose just to see the course name. Anything you can do to get into your classes and get to work on them faster is great, right?
Clear your browsers cookies / cache – If Blackboard or any other site is giving you weird problems, some times clearing the cookies / cache can help.
It is the user's responsibility to have access to a computer with a reliable Internet connection and a computer that is compliant with recommended browsers and settings in order to effectively utilize Blackboard.  Blackboard Support does not provide technical support for making sure a student's computer settings are compliant with the recommended configuration settings.  If a student's computer does not work properly, it is the student's responsibility to either acquire or locate a computer to use that meets the recommended configuration settings.  In order for Blackboard to function properly, your computer must meet the following requirements.
Make sure your computer has the latest updates installed.  
Browsers – Click here to check your browser and your browser's plugins.  Scroll the entire page.
JAVA – Again, make sure you have the latest version, Version 8 Update 45. The JRE can be downloaded from  https://java.com/en/download/.  After downloading, check again to see that it is working properly.
Security – Make sure you have http://blackboard.se.edu added as a Trusted Site. To do that, open the Internet and select Tools > Internet Options > Security > Trusted Sites > Sites and add http://blackboard.se.edu.
Clear the Memory Cache before accessing the test.   Click here for Firefox.   For Internet Explorer, select Tools > Internet Options > Delete > Delete > OK.  For Safari, select "Empty Cache," located under the Safari menu.
Enable your browser's status bar so you can see the timer, in case the test is timed.  To enable it in Firefox, select View  >  Status Bar (make sure it is checked).  To enable it in Internet Explorer, select View > Toolbars > Status Bar (make sure it is checked).
Disable Firewalls before taking the test if you are taking an exam from a computer or computer network that has a firewall installed.
Internet Connections – Dial-up, satellite, and wireless Internet connections (such as public & home networks, cellular air cards, WiFi, etc.), and/or mobile devices (iPhone, iPod Touch, iPad, Blackberry, Android, etc., etc., etc.) are NOT recommended for accessing and taking tests in Blackboard.  A wired connection is the most reliable and should be used for taking online tests.  Note:  If you do use a "dial-up modem" to connect to the Internet, turn off "call waiting" and if you use the same line for voice calls, make sure no one picks of the phone and disconnects you from the Internet.
Firefox, Chrome, or Internet Explorer?  In terms of system requirements, Firefox and Chrome have been a more reliable browsers when using Blackboard, especially for taking tests.  Therefore, it is strongly recommended that you use Firefox or Chrome for test taking.  Click here for a free download or Firefox. Click here for a free download of Chrome.

America Online (AOL) is not officially compatible with Blackboard. If you are using AOL to access the Internet, once the connection is made, minimize the AOL window and use either Firefox or Internet Explorer.

Make sure your computer is free of viruses and/or spy ware by running anti-virus & anti-spyware software regularly.
Close all programs except Blackboard and keep them closed during the test!  Do not take a test with other applications running in the background, such as Facebook,iTunes, Google, WeatherBug, movies, music, email, instant messaging, etc.
Verify that you have the minimum Blackboard System Requirements.
Bb 9.1 works best with (1) Firefox and Chrome, (2) Internet Explorer.
If using IE, some known issues can be resolved by turning on or off the Compatibility Mode.
If you experience intermittent issues with various features, switching browsers could possibly resolve your issue.
Blackboard strives to make all its products as accessible as possible. JAWS for Windows 11 and 12 were used during accessibility testing.
Blackboard Learn 9.1 requires the latest version of Sun JAVA. JRE version 7 is the recommended version for features that depend on it. JRE version 6 may work, but could result in unexpected behavior. Oracle has acknowledged some security issues with JRE version 6. Click here to check your current version of JAVA and for a free download of the latest version.   This information is also posted above.
Blackboard Learn 9.1 will not work with:
Internet Explorer 6 or Internet Explorer 7
Firefox 1.x, 2.0, 3.0, or 3.5
Safari 2.0, 3.2 (or any version on Windows)
Mac OSX 10.4 "Tiger"
Java 5
Internet Explorer 8 and Internet Explorer 9 are tested in Standards Mode. Some known issues can be resolved by using Compatibility Mode (emulates IE7 behavior).
Both Google Chrome and Mozilla Firefox have moved to a rapid release cycle.  At the time of testing, Chrome 16.0 and Firefox 9.0 were the latest available versions.  Since then, new stable versions may have been released and widely adopted.  Blackboard is supporting all newer stable versions of Chrome and Firefox.