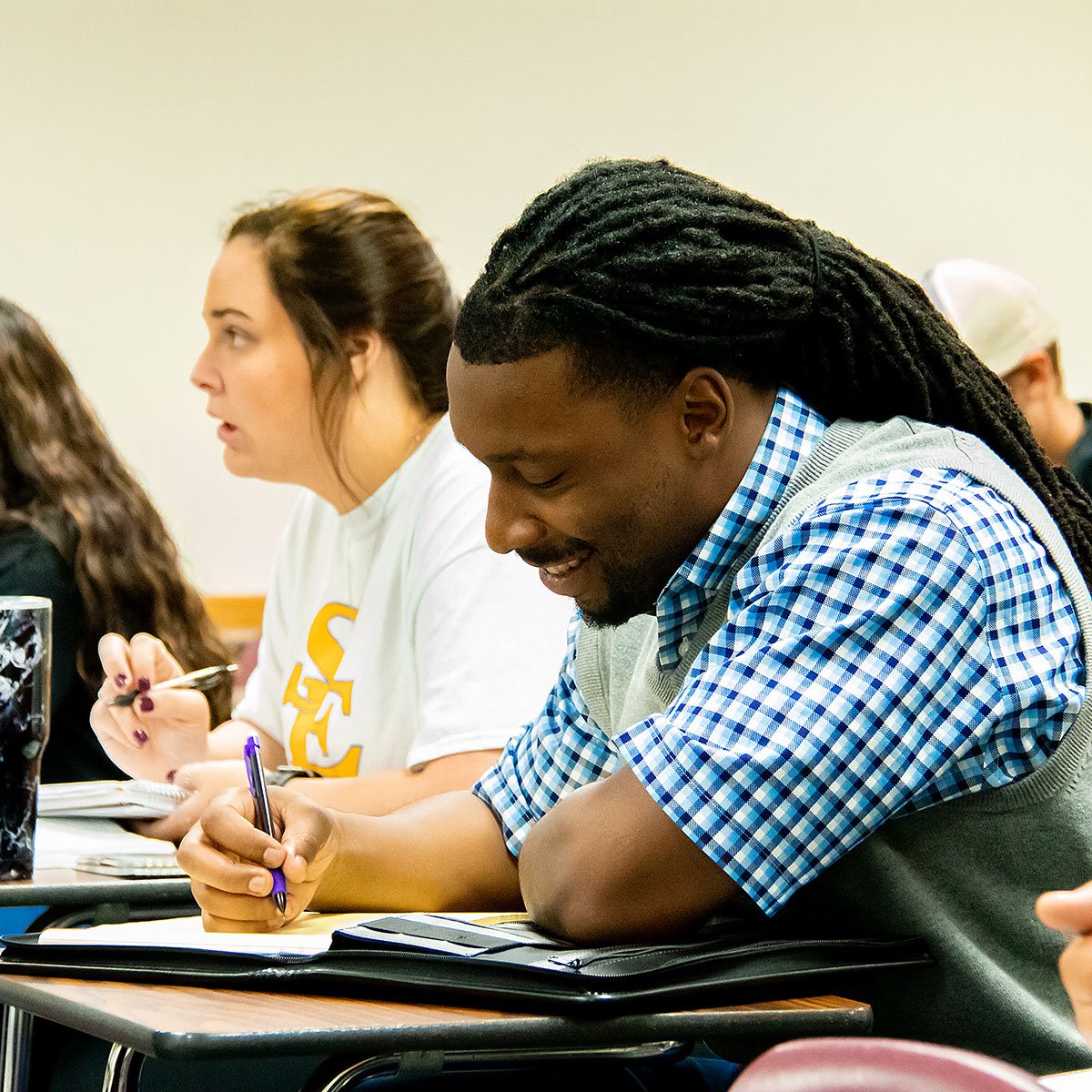 Veterans Services
The Office of Veterans Services provides a variety of financial aids to undergraduate and graduate students who qualify for veteran's benefits.
In order to qualify for full subsistence, applicants who are undergraduates must enroll in a minimum of twelve semester hours in a regular semester and six semester hours in a summer session. A graduate student must enroll in a minimum of nine semester hours in a regular semester and five semester hours in a summer session. Regular attendance and satisfactory academic progress is required throughout the semester to remain eligible to receive benefits. Tutoring is available to qualified students through the Veterans Administration. Limited work study funds are available to veterans. Further information concerning veteran's benefits may be obtained from:
Veterans Services
Office of the Registrar
Administration Building, Room 100
Southeastern Oklahoma State University
425 W. University
Durant, OK 74701
Phone: 580-745-2174
Fax: 580-745-7472
Email: veterans@se.edu
Each semester new and current students will need to complete a Veterans Confirmation of Enrollment.
Confirmation of Enrollment Form
Applying for your VA benefits
Apply online through vets.gov
Call 1-888-GI BILL®-1 (888-442-4551)
Visit your nearest VA regional office to apply in person. (Muskogee, OK   1-888-442-4551)
Consult with the VA Certifying Official—who is in the Registrar's/Veterans office (A-100)—at Southeastern
Verify Enrollment
Telephone Verification Enrollment: 1-877-823-2378
WAVE Internet Verification of Enrollment
GI Bill Information
Montgomery GI Bill ®- Chapter 30
Post 9/11 GI Bill®- Chapter 33
Survivors and Dependents Assistance Program- Chapter 35
Select Reserves- Chapter 1606
Student Resources
Flight Training information
Tutorial Assistance
Veterans Affairs Education Benefits Website
Vocational Rehabilitation
SE Career Management Center
Military to Civilian Career Translator
GIBILL® is a registered trademark of the United States Department of Veterans Affairs (VA).