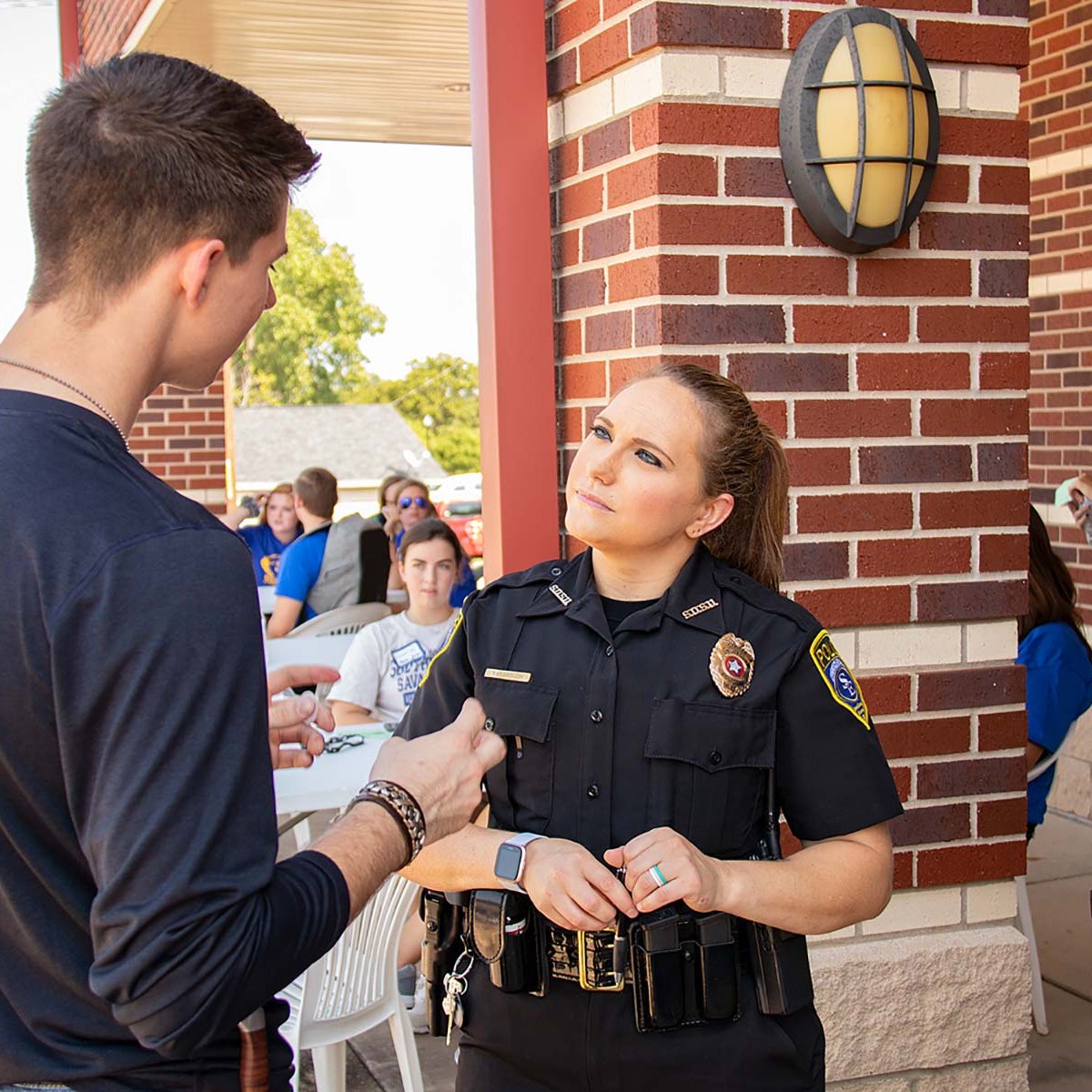 NIMS Compliant Training
National Incident Management System (NIMS)
NIMS is a standardized comprehensive approach to incident management that can apply to emergencies of all types and sizes. NIMS is intended to be both flexible to work in all incidents, and standardized, to provide a coordinated, efficient response to each incident.
Southeastern Oklahoma State University is committed to maintaining a safe environment for its employees, students and visitors through on-going training and awareness of NIMS practices.
REQUIRED PERSONNEL TRAINING
Adjunct Faculty, and Part-Time Staff
Reading material only at hiring
General Personnel
Professional Development for all faculty/staff (

two on-line courses)
Critical Personnel
Directors and Higher (four online courses)
Leadership Personnel
Designated Staff (four online courses and classroom setting)

Must complete the four online courses for Directors and Higher
Required ICW-300 courses (classroom setting)
Required ICS-400 courses (classroom setting)
Support Staff
Steve Harman is the Designated Local Point of Contact (LPOC) to coordinate NIMS activities and to ensure compliance.

You will send your certificate of completion for each course to sharman@se.edu or a printed copy by internal mail to the Safety Department, C/O S. Harman.