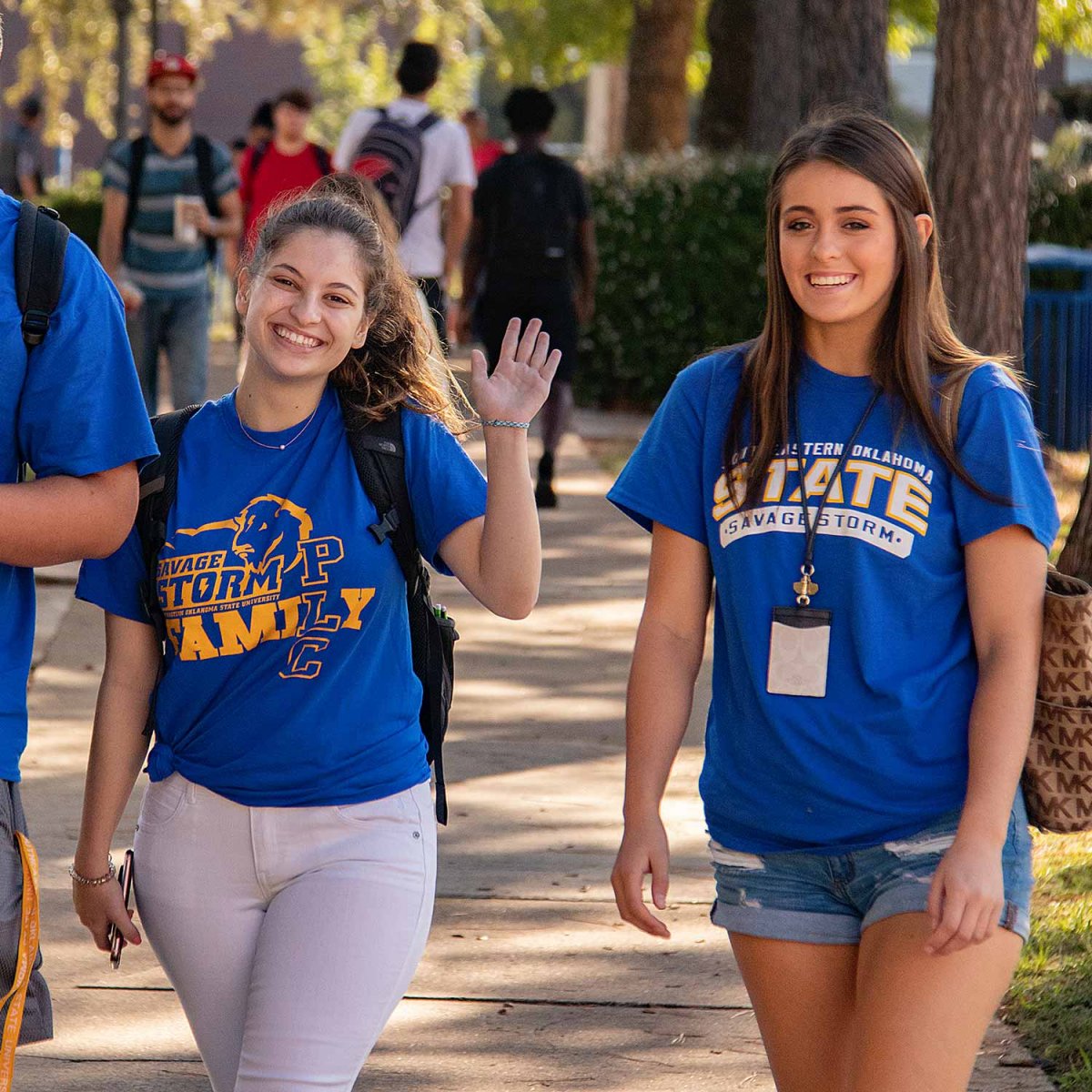 Visit Southeastern In-Person or Virtually!
The Office of Admissions & Recruitment is excited to now offer campus tours either in-person or virtually. Learn about your opportunities as a Southeastern student, chat with our recruiters and current students, and get answers to your questions about all things college at Southeastern. Explore the campus in person or from the comfort of your own home.
Fill out the tour registration form below, and we will be in touch with you about experiencing our beautiful campus in whatever format you choose!
To request a group or virtual tour, contact the Admissions & Recruitment office at 580-745-2060.