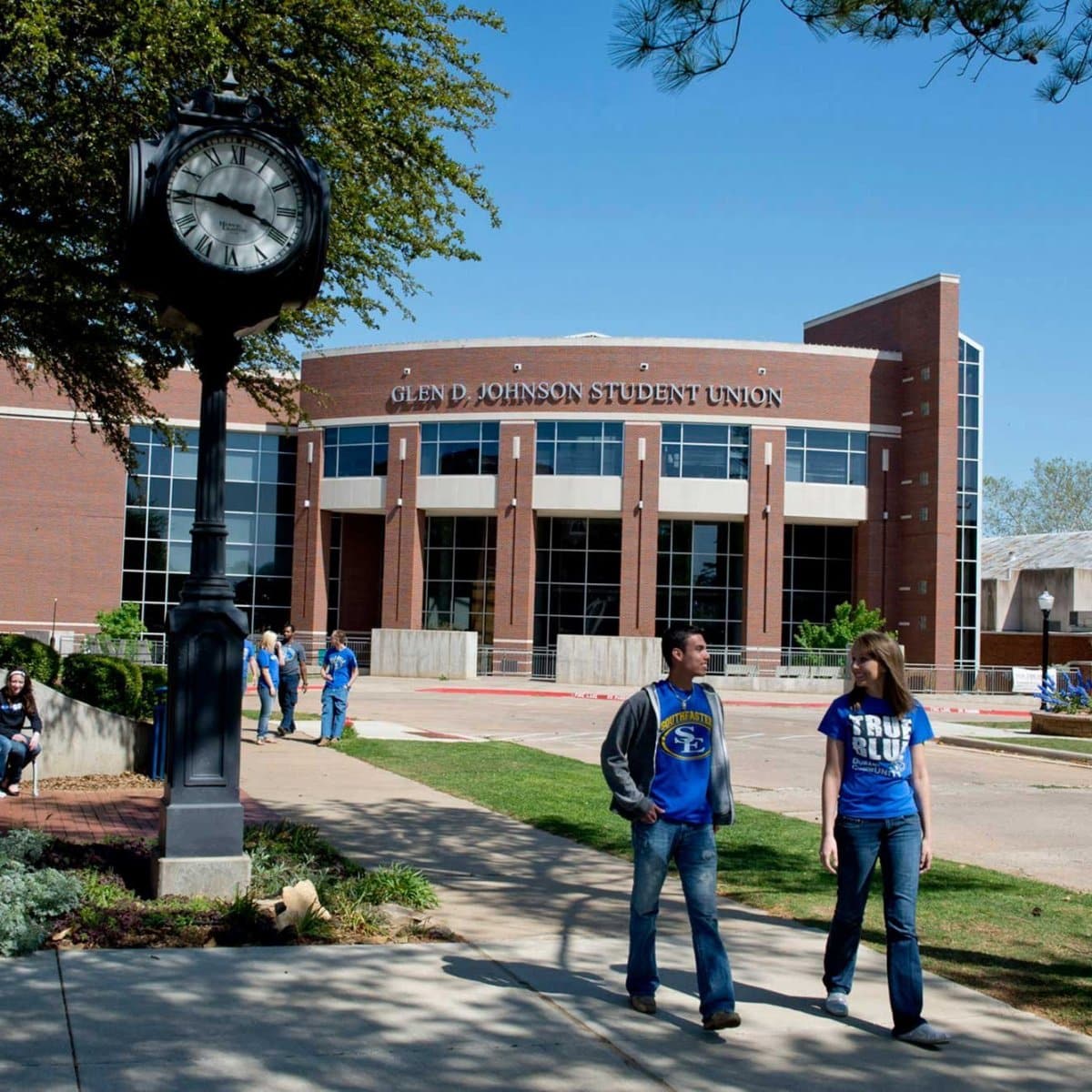 Mission & History
On March 6, 1909 the Second Oklahoma State Legislature approved an act designating Durant as the location for a normal school to serve the following 12-county region: Atoka, Bryan, Carter, Choctaw, Latimer, LeFlore, Love, Marshall, McCurtain, McIntosh, Pittsburg, and Pushmataha. Southeastern Oklahoma State University first opened its doors to students on June 14, 1909, as Southeastern State Normal School. The early program of instruction consisted of four years of high school and the freshman and sophomore college years. The first sessions of the school were held in temporary quarters. In 1910, the Normal School Building, later called Morrison Hall, was constructed on Dr. J. L. Schuler's peach orchard.
The original purpose of Southeastern was the education of teachers for the public schools of Oklahoma. The two-year graduates were awarded life teaching certificates. In 1921, the institution became a four-year college and was renamed Southeastern State Teachers College. The primary function remained that of teacher education and the degrees of Bachelor of Arts in Education and Bachelor of Science in Education were authorized.
In 1939, the purpose of the college was expanded. Courses leading to two newly authorized non-education degrees – Bachelor of Arts and Bachelor of Science – were added. At this time, the college was renamed Southeastern State College. In 1954, the curriculum was enlarged by the addition of a graduate program leading to the Master of Teaching degree. In 1969, the name of the degree was changed to Master of Education.
On May 27, 1968, the Oklahoma State Regents for Higher Education designated Southeastern as an Area Community College. While retaining previous functions, the college moved in the direction of providing greater post-secondary educational opportunities by expanding its curriculum to include new programs in areas such as business, technology, aviation, and conservation.
In 1971, the Oklahoma State Regents for Higher Education requested that the state supported institutions of higher education review and evaluate their functions as members of the State System of Higher Education. Upon completion of the review, a comprehensive "Plan for the Seventies" was prepared by each institution and submitted to the Regents. On June 1, 1972, Southeastern submitted its plan to the Regents. They approved the plan on March 29, 1973.
On August 15, 1974, the name of Southeastern State College was changed to Southeastern Oklahoma State University by an act of the Oklahoma State Legislature. Since 1974, Southeastern, through institutional reorganizations, has continued to diversify, so that, presently, there are four academic schools: Arts and Sciences, John Massey School of Business, and Education and Behavioral Sciences, and Graduate & University Studies.