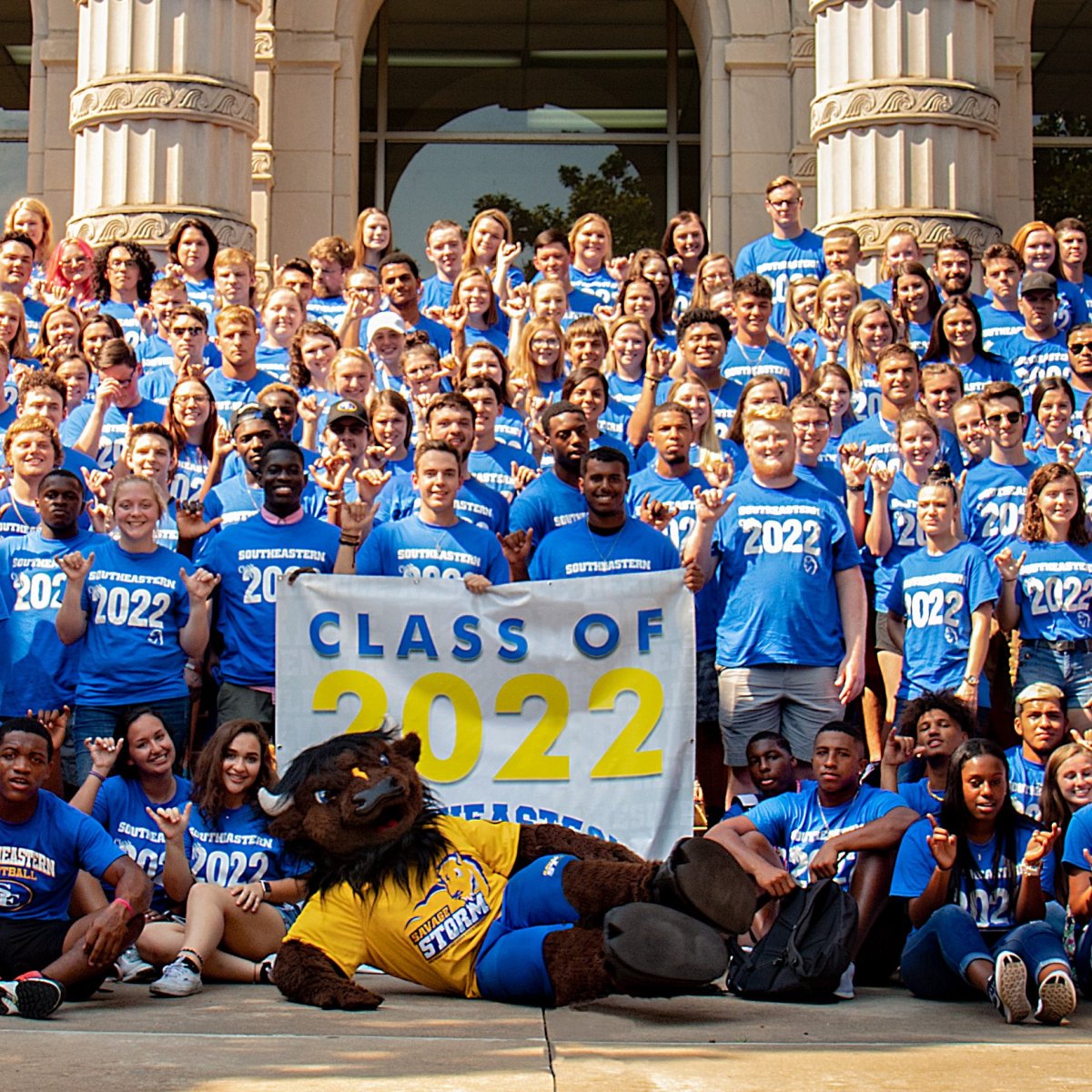 Upward Bound
Upward Bound is a college-based program that combines academic instruction, tutoring, college preparation, and cultural awareness to provide participants a solid foundation for secondary and postsecondary success. The program provides services throughout the school year to each student in their home school and weekly meetings. In addition, the students will meet once a semester on the campus of Southeastern Oklahoma State University.
During the summer, eligible students are given the opportunity to participate in a residential program. The students reside in a residential hall on Southeastern's campus and attend classes to improve their academic skills or obtain college credit. The experience prepares them to succeed in a college environment after they graduate from high school. Some students will be eligible to earn from 6 to 13 credit hours when they complete the program. Which is equivalent to a semester of college paid for by the Upward Bound program.
Upward Bound is funded by a grant from the US Dept. of Education. Equal Opportunity Statement: This institution is compliance with Title VI and VII of the Civil Rights Act of 1964, Title IX of the Education Amendments of 1972, and other Federal laws and regulations, does not discriminate on the basis of race, color, national origin, sex, age, religion, handicap, or status as a veteran in any of its policies, practices, or procedures. This includes but is not limited to admissions, employment, financial aid, and educational service.
Participating in Upward Bound
The Upward Bound staff selects students from the 9th grade who may need academic enrichment to pursue a post-secondary education and who meet federal eligibility guidelines. In addition, recommendations of high school counselors and teachers are considered in selecting students. Upward Bound seeks students who are willing to commit to improving their academic future with the encouragement and help of the staff and program instructors. Do not miss out on your opportunity to be a part of the Upward Bound Program.
ALL students selected for Upward Bound must be considered either "first generation" OR "low income".  Not all students selected have to meet both criteria; however, two-thirds of our students must be considered both "first generation" and "low income" students.
It is important for students who apply to realize that Upward Bound is a four year commitment.  Students are asked to attend weekly meetings during the academic year.  Students are also expected to attend our summer program on the Southeastern campus after each year of high school.
Math and Science Program
Upward Bound Math/Science is a program that is directed towards students who have in interest in the areas of Math, Science, or Computer Science and want to pursue careers in these fields after high school.
Students chosen for the Math/Science program participate in the residential program, but they take classes separate from regular Upward Bound. These classes focus on Math, Science, and Computer Science.
Upward Bound Texoma
The Texoma Upward Bound Program participates in the same activities as regular Upward Bound, but is available to students who attend school in the Texas region.
Apply
Upward Bound is a federally funded program. All expenses for participants are paid for by the program. Covered expenses include books, supplies, room, board, group transportation, and tuition. Students are responsible for clothes, personal items, and laundry. Each student will receive a small stipend payment to offset the expense of personal items. To apply download this form and submit it to your high school counselor.