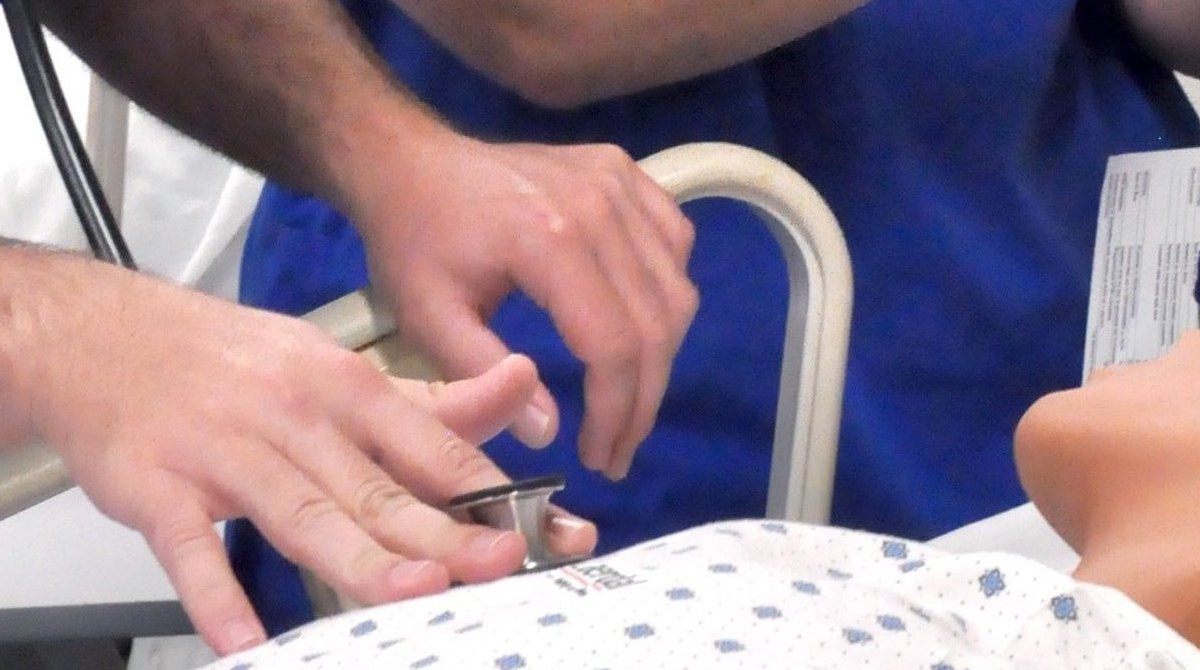 Nursing (ECU)
Nursing is an exciting and rewarding profession that involves both the art and the science of nursing. Professional nurses are in high demand in today's health care system. Professional nurses are recognized for their skills, judgment and decision making ability. Research has shown that there is a direct correlation between successful patient recovery and the number of baccalaureate nurses providing care.
The Nursing Program on Southeastern's Durant campus is a bachelor of science in nursing (BSN) degree through East Central University.  The ECU@SE nursing program is recognized for its excellence in nursing education.  ECU@SE nursing program graduates are heavily recruited by healthcare facilities throughout the central plains and southwest.
TEAS Assessment
2. Create Assessment Technologies Institute (ATI) Account
3. Register for TEAS Assessment
ECU School of Nursing 2020 TEAS Remote Testing Dates/Times
| | | | |
| --- | --- | --- | --- |
| DATE | *SYSTEM CHECK TIME | TESTING TIME | PROCTOR |
| May 21, 2020 | 0730 am | 0800 am – 1200 pm | |
| June 25, 2020 | 0730 am | 0800 am – 1200 pm | |
| June 25, 2020 | 1230 pm | 100 pm -500 pm | |
| July 23, 2020 | 0730 am | 0800 am – 1200 pm | |
| July 23, 2020 | 1230 pm | 100 pm -500 pm | |
| August 13, 2020 | 0730 am | 0800 am – 1200 pm | |
Students may register at https://www.atitesting.com under "Register for TEAS" in the gray box on the right.  All applicants must complete the TEAS PRIOR to September 1, 2020. The cost is $87.00 per attempt, payable at time of registration.
*Students will need to watch the video at Proctorio Student Overview  to familiarize themselves with Proctorio, as well as ensure they meet the following system requirements:
Desktop or laptop computer (no iPads, tablets or phones are to be used) with the ability to use Google Chrome browser and install Proctorio Google Chrome extension
High-speed internet
Webcam: 320×240 VGA resolution (minimum) internal or external
Microphone, any microphone, either internal or external
A full list of ATI's technical requirements can be found at:  http://atitesting.com/technical-requirements  
ECU School of Nursing Admission Information
Clinical Experiences
Nursing students have clinical learning experiences in modern, up-to-date hospitals and other clinical facilities throughout Oklahoma and North Texas.  Students receive clinical experience in medical/surgical areas, pediatrics, obstetrics, psychiatric mental health nursing, critical care, community health and nursing leadership. Senior nursing students participate in a one-to-one experience with a qualified preceptor for a portion of their last semester.
If you are interested in finding out more about the ECU@SE Nursing Program, please call the office at 580-745-3180 to set up an appointment to meet with an adviser and discuss your educational plan.