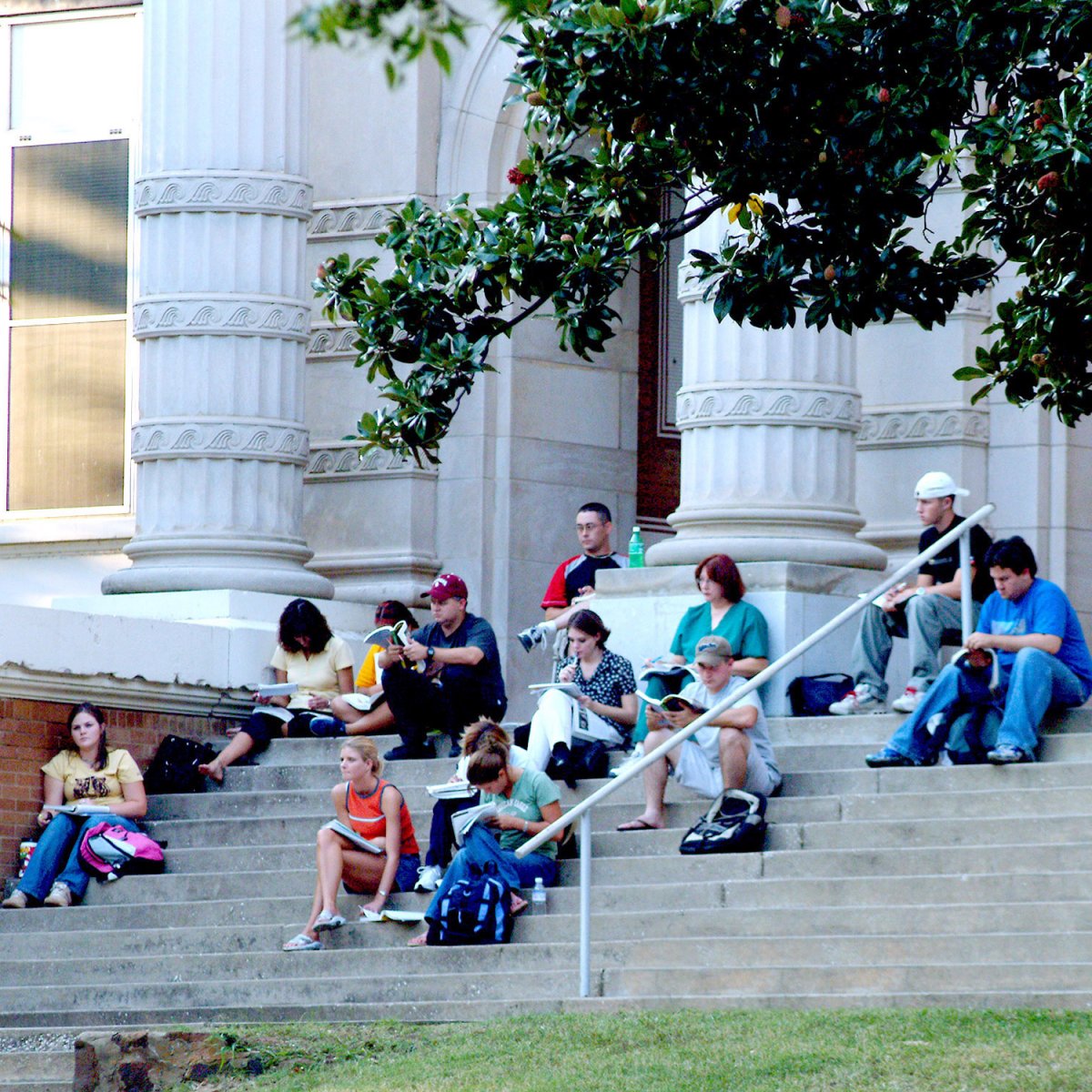 Criminal Justice
Criminal justice is a broad field, closely related to the discipline of criminology. Criminology is the scientific study of crime, criminal behavior, and related institutional responses.
The Bachelor of Arts criminal justice degree represents a challenging, liberal arts approach to the systematic examination of complex crime issues from legal, political, sociological, and psychological perspectives. The program focuses on six content areas: administration of justice, corrections, criminological theory, law adjudication, law enforcement, and research and analytic methods. The criminal justice degree provides the basic foundation for careers in law enforcement, courts, and corrections, as well as law school and graduate study
The Criminal Justice program is designed to prepare students to address the challenges of crime in society as criminal justice professionals, researchers, and educators. In a field as diverse as criminal justice, there is a wide array of possible career paths, including: law enforcement, corrections, victim advocacy, careers within legal and judicial systems, and many more. We strive to help our graduates succeed in obtaining initial employment and advancing their criminal justice careers.
Program Outcomes
By earning a college degree, you will see more opportunities for promotion and leadership within the criminal justice field. Ratings from Criminal Justice internship site supervisors during the 2017-18 academic year indicated that SE students performed at a high level within a supervised work experience.Students who obtain a bachelor's degree in criminal justice are prepared to go to work right away in the fields of social advocacy, corrections, and law enforcement.
Reason #1
Classes offered in a variety of formats to suit your needs
Reason #2
Students have the option of completing an internship for course credit
Reason #3
Employment of law enforcement officers is expected to grow up to 22% each year
Program: CRIMINAL JUSTICE
Major: Criminal Justice
Degree: Bachelor of Arts (B.A.)
Dept: Behavioral Sciences
School: Education and Behavioral Sciences
Major Code: 059
GENERAL EDUCATION (44 Semester Hours)
Communications (9 Hours)
1.English (ENG 1113 and ENG 1213)
2.Speech Communication (COMM 1233 or 2213)
Social and Behavioral Sciences (12 Hours)
1.Political Science (POSC 1513)
2.American History (HIST 1513 or 1523)
3.Social Science (ECON 2113, GEOG 2723, HIST 3513, or SOC 1113)
4. Mental and Physical Health (KIN 1113 or PSY 1113)
Science and Mathematics (14 Hours)
1.Biological Sciences (BIOL 1114 or 1404)
2.Physical Sciences (CHEM 1004, 1114, 1315; PHYS 1114, 2015; PSCI 1114, 1214, or 1414)
3. Mathematics (MATH 1303, 1513, 1543, 1613, 2013, 2113, 2143, 2215, or 2283)
4. Computer Proficiency Requirement (BIM 1513 or CIS 1003)
Humanities (9 Hours)
1. Humanities, Philosophy, and Lit (ENG 2313, 3893; HUM 2113, 2223, 2313; or PHIL 2113, 2223)
2. Fine Arts (ART 1003, 1103, 2103, 3013, 3083; MUS 1113, 1123, 3133; THTR 1143, 1183, 2183, or 3183)
3. Foreign Language (CHTW 1513; FREN1113; GERM1113; SPAN1113, 1223; ASL 1113; NS 1213)
MAJOR REQUIREMENTS: Criminal Justice (39 Semester Hours)
Required (27 Semester Hours)
CJ 2533 Introduction to Criminal Justice
CJ 3113 Policing the United States
CJ 3123 Law and Legal System
CJ 3133 Introduction to U.S. Corrections
CJ 4333 Capstone in Criminal Justice
SOC 3003 Introduction to Social Research
SOC 3313 Statistics in Behavioral Sciences
SOC 3523 Juvenile Delinquency
SOC 4333 Criminology
Electives (12 Semester Hours)
6 semester hours selected from the following courses:
CJ 3323 Criminal Investigations and Forensics
CJ 3333 Administration of Criminal Justice
CJ 3343 Victimology
CJ 3433 Criminal Law and Procedures
CJ 4253 Contemporary Issues in Policing
CJ 4283 Correctional Law
CJ 4403 Comparative Criminal Justice Systems
CJ 4543 Advanced Criminological Theory
CJ 4970 (three hours) Special Studies
POSC 3513 United States Constitutional Law
SOC 2213 Social Problems
SOC 3623 Race, Gender and Ethnic Relations
SFTY 3133 Drugs in Society
3 Semester Hours selected from the following courses:
CJ 4260 Independent Study in Criminal Justice
CJ 4440 Internship in Criminal Justice
3 Semester Hours selected from the following courses:
PSY 3373 Psychology of Personality
PSY 4313 Abnormal Psychology
PSY 4973 Forensic Psychology
MAJOR/MINOR REQUIREMENTS: Criminal Justice (57 Semester Hours)
Required (27 semester hours)
CJ 2533 Introduction to Criminal Justice
CJ 3113 Policing the United States
CJ 3123 Law and Legal System
CJ 3133 Introduction to U.S. Corrections
CJ 4333 Capstone in Criminal Justice
SOC 3003 Introduction to Social Research
SOC 3313 Statistics in Behavioral Sciences
SOC 3523 Juvenile Delinquency
SOC 4333 Criminology
Electives (30 semester hours)
15 semester hours selected from the following courses:
CJ 3323 Criminal Investigations and Forensics
CJ 3333 Administration of Criminal Justice
CJ 3433 Criminal Law and Procedures
CJ 4253 Contemporary Issues in Policing
CJ 4283 Correctional Law
CJ 4403 Comparative Criminal Justice Systems
CJ 4970 (three hours) Special Studies
POSC 3513 United States Constitutional Law
9 semester hours selected from the following courses:
CJ 3343 Victimology
CJ 4543 Advanced Criminological Theory
SOC 2213 Social Problems
SOC 3623 Race, Gender and Ethnic Relations
SFTY 3133 Drugs in Society125
3 semester hours selected from the following courses:
CJ 4260 Independent Study in Criminal Justice
CJ 4440 Internship in Criminal Justice
3 semester hours selected from the following courses:
PSY 3373 Psychology of Personality
PSY 4313 Abnormal Psychology
PSY 4973 Forensic Psychology
Criminal Justice Minor (21 Semester Hours)
CJ 2533 The Criminal Justice System
SOC 4333 Criminology
Choose two electives from the following:
CJ 3113 Policing the United States
CJ 3123 Law and Legal System
CJ 3133 Introduction to U.S. Corrections
SOC 3523 Juvenile Delinquency
Choose two electives from the following:
CJ 3323 Criminal Investigations and Forensics
CJ 3333 Administration of Criminal Justice
CJ 3433 Criminal Law and Procedures
CJ 4253 Contemporary Issues in Policing
CJ 4283 Correctional Law
CJ 4403 Comparative Criminal Justice Systems
CJ 4970 (three hours) Special Studies
POSC 3513 United States Constitutional Law
Choose one elective from the following:
CJ 3343 Victimology
CJ 4543 Advanced Criminological Theory
SOC 2213 Social Problems
SOC 3623 Race, Gender and Ethnic Relations
SFTY 3133 Drugs in Society