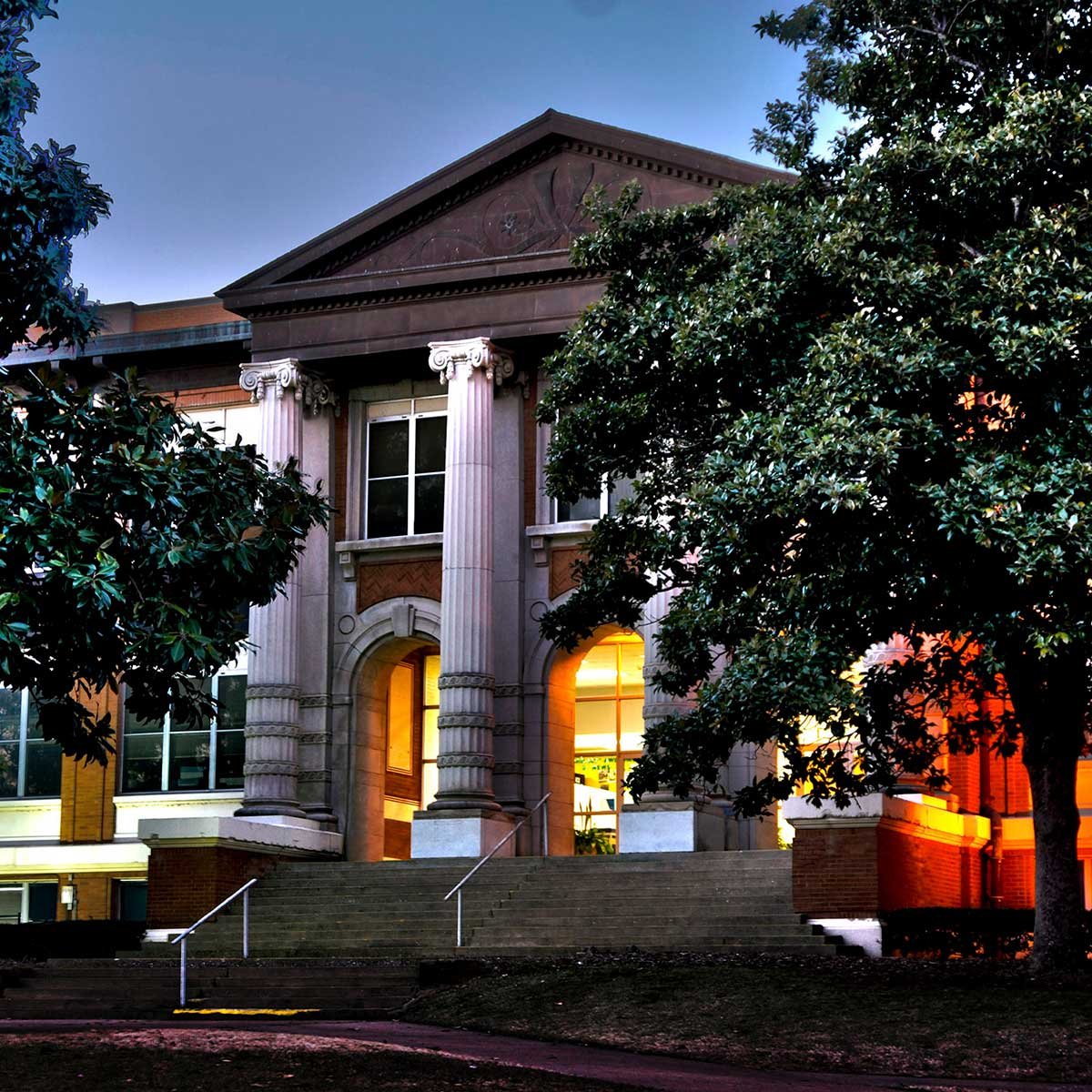 Master of Technology in Biology
The Master of Technology in Biology program is ideal for individuals in the region who desire a hands-on advanced degree to progress within the field of science education. Additionally, it is excellent for local baccalaureate graduates from the School of Arts and Science who wish to obtain a master's degree.
Admission Requirements
In addition to admission by the Graduate School, applicants for the Biology option must be approved by the Biological Sciences department. When the applicant is accepted by the Graduate School, the School will forward the student's application to Biological Sciences for approval.
The applicant must request a committee of three faculty members (see above) who are willing to serve as the applicant's advisory committee. One of the committee members will be the student's advisor. The student and advisor will work out a degree plan of courses that will complete the requirements for the option, and this plan must be approved by the committee. The applicant may be required by the committee to complete some prerequisite courses.
Thesis Option: Eighteen hours approved graduate coursework in Biological and/or Physical Sciences, plus thesis research to constitute six hours of Research (BIOL, BOT, CHEM, SCIE or ZOOL 5990).
Non-thesis option: Twenty-one hours of approved graduate coursework in the Biological Sciences and/or Physical Sciences and three hours of Special Studies (BIOL, BOT, CHEM, SCIE or ZOOL 5970).
Each student must pass an exit exam, at a level that is satisfactory to the student's committee and in accordance with the general standards set by the MT Advisory Committee, in order to graduate. This is an individualized test constructed from a test bank of questions to be developed for this purpose. This test will be tailored to the specific courses that the student has taken. The student may retake the exam twice, and a different exam will be used each time, unless special circumstances require the committee to decide otherwise. This exam must be passed with adequate time (generally near the beginning of the final semester) to allow the student to apply for graduation.
Program Outcomes
Graduates of the Master of Technology in Biology go on to become alternatively certified teachers and even teach at the college level.
Other graduates have used this program as a stepping stone for admissions to Ph.D. and other advanced degree programs. Alternatively some graduates have leveraged this experience to find employment in research laboratories.