Government Information Resources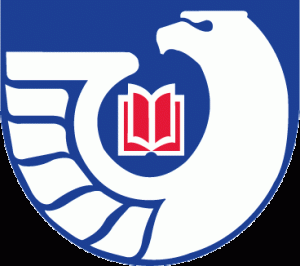 CDC.GOV – Coronavirus (COVID-19) information from the Centers for Disease Control and Prevention
The H.G. Bennett Memorial Library is a congressionally designated selective depository for U.S. Government Information since 1929 and is a member of the Federal Depository Library Program (FDLP). As part of the program, the library provides free access to FDLP information, which is guaranteed by public law (Title 44 United States Code), in all formats to any member of the general public without any impediments, such as age limitations. Anyone under the age of 18 can receive help from a reference librarian. Please ask for a reference librarian if you need to print relevant depository content that is available in online and electronic resources or you may bring a flash drive to save your information. There are over 59,000 items in print within the collection. Selected materials of particular interest or lasting value are integrated into the general collection. Other print materials are located in the basement. Government documents are arranged alphabetically and then numerically by a SuDoc class number. Each number begins with a letter or letters representing the agency that issued the item. For example, materials issued by the Department of Education begin with ED.
The H.G. Bennett Memorial Library became an Oklahoma Depository in 1998. We receive all of the Oklahoma government agency publications distributed by the Oklahoma Department of Libraries. This collection is located in the basement.
Both GovDoc and Oklahoma microfiche are shelved on the east wall of the basement near the periodicals collection. Eric Documents (ED) are in the cabinets of the basement as well.
CD-ROMs and DVD's are shelved at the Microforms area of the basement except for the Census (C), Homeland Security (HS) and NASA (NAS) materials, which are located within the Government Documents collection.
Legal sources such as the Code of Federal Regulations, U.S. Code and the U.S. Statutes at Large are located on the east wall of the second floor at the Federal and State Law Collection.
There is a tremendous amount of government information available on the Internet. Most government agencies have websites, and many of the print, microfiche and CD-ROM titles are also published on the Web. The Catalog of U.S. Government Publications is the place to find links to online documents as well as the HathiTrust. Our Periodical Holdings list provides links to government periodicals selected by our library. In addition to databases and physical resources, we've provided a comprehensive list of links to resources that include state and federal government online resources for information.