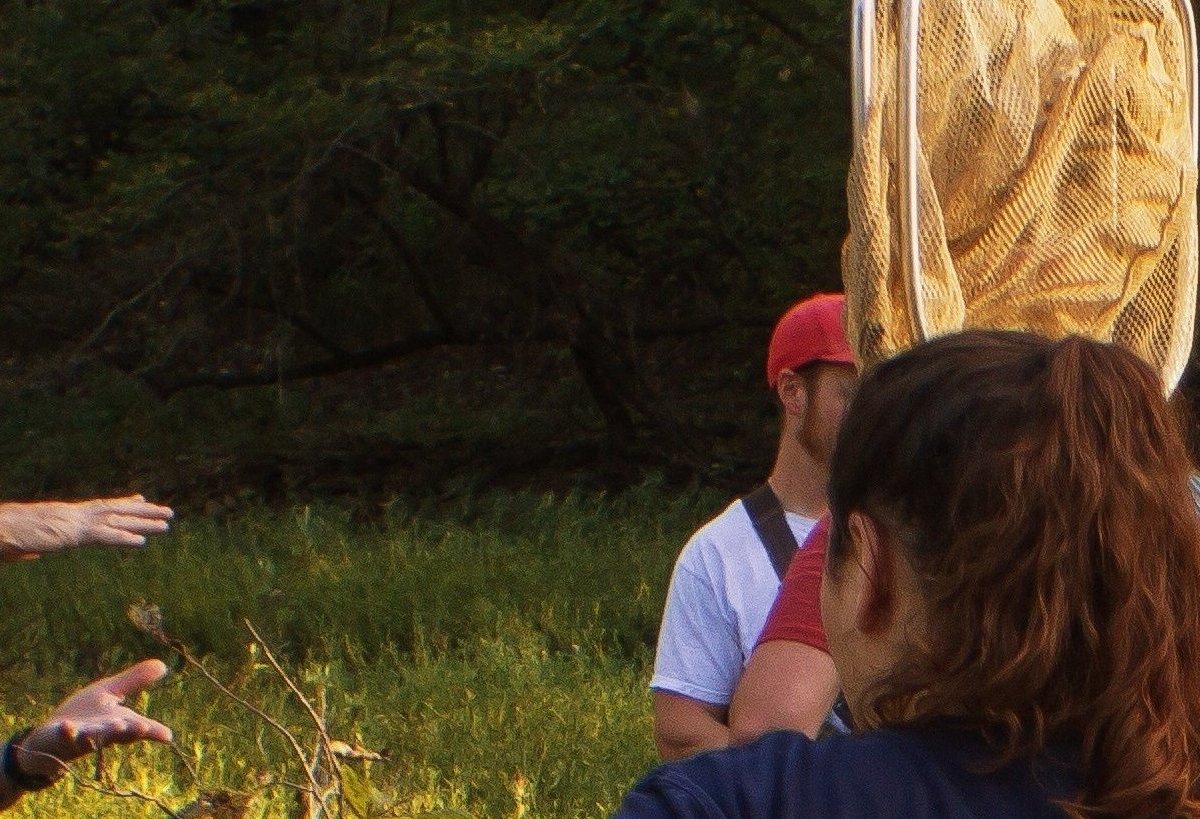 Fisheries and Wildlife Science
The Fisheries & Wildlife Science program is designed for students interested in working outdoors with wildlife or other natural resources. The program is hands-on with field trips and individual attention. Fisheries and Wildlife students have a strong interest in conserv­ing and managing our natural resources. Future careers in the state/federal natural resource management agencies, the conservation fields, and as game wardens are common among graduates.
Program Outcomes
Approximately 70% of our graduates find employment in the fisheries and wildlife field using their degrees. They are qualified to pursue careers in a variety of settings, such as: wildlife or fisheries biologist, wildlife or fisheries technician, land steward, preserve/refuge manager, game warden, and natural resource specialist. They possess skills in species identification, field and lab techniques, management practices, and statistical analysis. Graduates from this program are competitive in today's wildlife field and enjoy a strong reputation among employers at the state and federal level as well as among graduate schools.
Program: FISHERIES AND WILDLIFE SCIENCE
Major/Minor: Fisheries and Wildlife Science
Degree: Bachelor of Sciences (B.S.)
Dept: Biological Sciences
School: Arts and Sciences
Major Code: 011
GENERAL EDUCATION (44 Semester Hours)
Specified General Education Requirements
BIOL 1114 General Biology or BIOL 1404 Principles of Biology I
CHEM 1114 Basic Chemistry I
Communications (9 Hours)
English (ENG 1113 and ENG 1213)
Speech Communication (COMM 1233 or 2213)
Social and Behavioral Sciences (12 Hours)
Political Science (POSC 1513)
American History (HIST 1513 or 1523)
Social Science (ECON 2113, GEOG 2723, HIST 3513, or SOC 1113)
Mental and Physical Health (KIN 1113 or PSY 1113)
Science and Mathematics (14 Hours)
Biological Sciences (BIOL 1114 or 1404)
Physical Sciences (CHEM 1114)
Mathematics (MATH 1303, 1513, 1543, 1613, 2013, 2113, 2143, 2215, or 2283)
Computer Proficiency Requirement (BIM 1513 or CIS 1003)
Humanities (9 Hours)
Humanities, Philosophy, and Lit (ENG 2313, 3893; HUM 2113, 2223, 2313; or PHIL 2113, 2223)
Fine Arts (ART 1003, 1103, 2103, 3013, 3083; MUS 1113, 1123, 3133; THTR 1143, 1183, 2183, or 3183)
Foreign Language (CHTW 1513; FREN 1113; GERM 1113; SPAN 1113, 1223; ASL 1113; NS 1213)
MAJOR/MINOR REQUIREMENTS: Fisheries and Wildlife (58 Semester Hours)
BIOL 3414 Ecology
BIOL 3913 Biostatistics
BOT 2114 General Botany
BOT 4214 Systematic Botany
FWS 1124 Conservation Natural Resources
FWS 2224 Fundamentals of Soil Science
FWS 4224 Techniques in Fisheries and Wildlife
FWS 4523 Environmental Policy and Law
FWS 4534 Limnology
FWS 4723 Management of Fisheries and Wildlife
FWS 4981 Senior Seminar
ZOOL 2114 General Zoology
ZOOL 4334 Ichthyology
ZOOL 4524 Herpetology
ZOOL 4534 Ornithology
ZOOL 4634 Mammalogy
Required Program Support Courses:
CHEM 1214 Basic Chem. II
ENG 3903 Business and Professional Writing
Minor – (20 semester hours)
BIOL 1114 General Biology or BIOL 1404 Principles of Biology I
FWS 1124 Conservation of Natural Resources
BIOL 3414 Ecology
8 elective hours in Biological Sciences (BIOL, BOT, FWS, and/or ZOOL), six hours of which must be upper division credit.