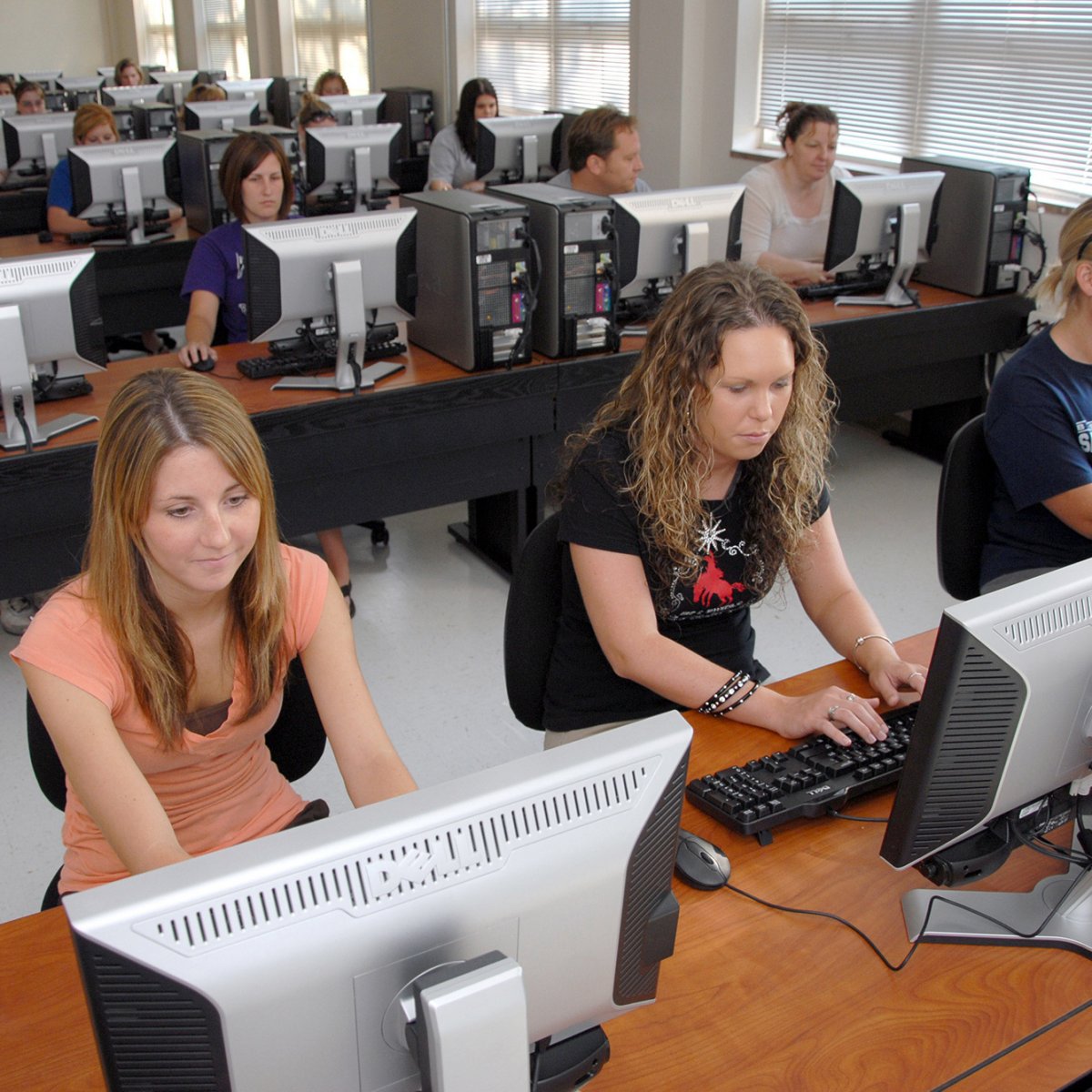 Chemistry – Medical Sciences (Interdisciplinary Major)
The Medical Sciences Interdisciplinary Major is a shared program between the schools of Chemistry, Computer, & Physical Sciences and Biological Sciences. Interdisciplinary majoring is a rigorous but rewarding way to study and gain critical knowledge across multiple disciplines. Students who choose to enroll in the Medical Sciences Interdisciplinary Major are uniquely positioned for success in graduate programs like Medical School, PA School, and various Ph.D. programs.
Program: CHEMISTRY
Double Major: Medical Sciences
Degree: Bachelor of Sciences (B.S.)
Dept: Chemistry, Computer and Physical Sciences
School: Arts and Sciences
Major Code: 010
GENERAL EDUCATION (44 Semester Hours)
Specified General Education Requirements
PSY 1113 Introduction to Psychology
BIOL 1404 Principles of Biology I
PHYS 1114 General Physics
Communications (9 Hours)
English (ENG 1113 and ENG 1213)
Speech Communication (COMM 1233 or 2213)
Social and Behavioral Sciences (12 Hours)
Political Science (POSC 1513)
American History (HIST 1513 or 1523)
Social Science (ECON 2113, GEOG 2723, HIST 3513, or SOC 1113)
Mental and Physical Health (PSY 1113)
Science and Mathematics (14 Hours)
Biological Sciences (BIOL 1404)
Physical Sciences (PHYS 1114)
Mathematics (MATH 1303, 1513, 1543, 1613, 2013, 2113, 2143, 2215, or 2283)
Computer Proficiency Requirement (BIM 1513 or CIS 1003)
Humanities (9 Hours)
Humanities, Philosophy, and Lit (ENG 2313, 3893; HUM 2113, 2223, 2313; or PHIL 2113, 2223)
Fine Arts (ART 1003, 1103, 2103, 3013, 3083; MUS 1113, 1123, 3133; THTR 1143, 1183, 2183, or 3183)
Foreign Language (CHTW 1513; FREN 1113; GERM 1113; SPAN 1113, 1223; ASL 1113; NS 1213)
MEDICAL SCIENCE REQUIREMENTS: Chemistry (76 Semester Hours)
Chemistry Component (38 Semester Hours):
CHEM 1315 General Chemistry I
CHEM 1415 General Chemistry II
CHEM 3053 Organic Chemistry I
CHEM 3153 Organic Chemistry II
CHEM 3425 Chemical Analysis
CHEM 4115 Biochemistry I
Eight hours of elective Chemistry (CHEM)
Biology Component (38 Semester Hours):
BIOL 1404 Principles of Biology I
BIOL 1504 Principles of Biology II
BIOL 2114 Introductory Microbiology
BIOL 3404 Genetics
BIOL 3814 Cell and Molecular Biology
BIOL 3614 Human Physiology
BIOL 3624 Human Anatomy
Ten hours of elective Biological Sciences (BIOL, BOT, CONS, and/or ZOOL)
Additional Support Courses:
BIOL/CHEM 4193 Biochemistry II/Metabolism and BIOL/CHEM 4314 Immunology are required as either chemistry or biology electives.
CHEM 4951/BIOL 4981 Senior Seminar is required and may be counted in the 76 total hours.
NOTE: All interdisciplinary double majors will be required to take six hours of mathematics (approved by the advisor) within their first twenty hours of chemistry. The double major program is just one component of a baccalaureate degree.