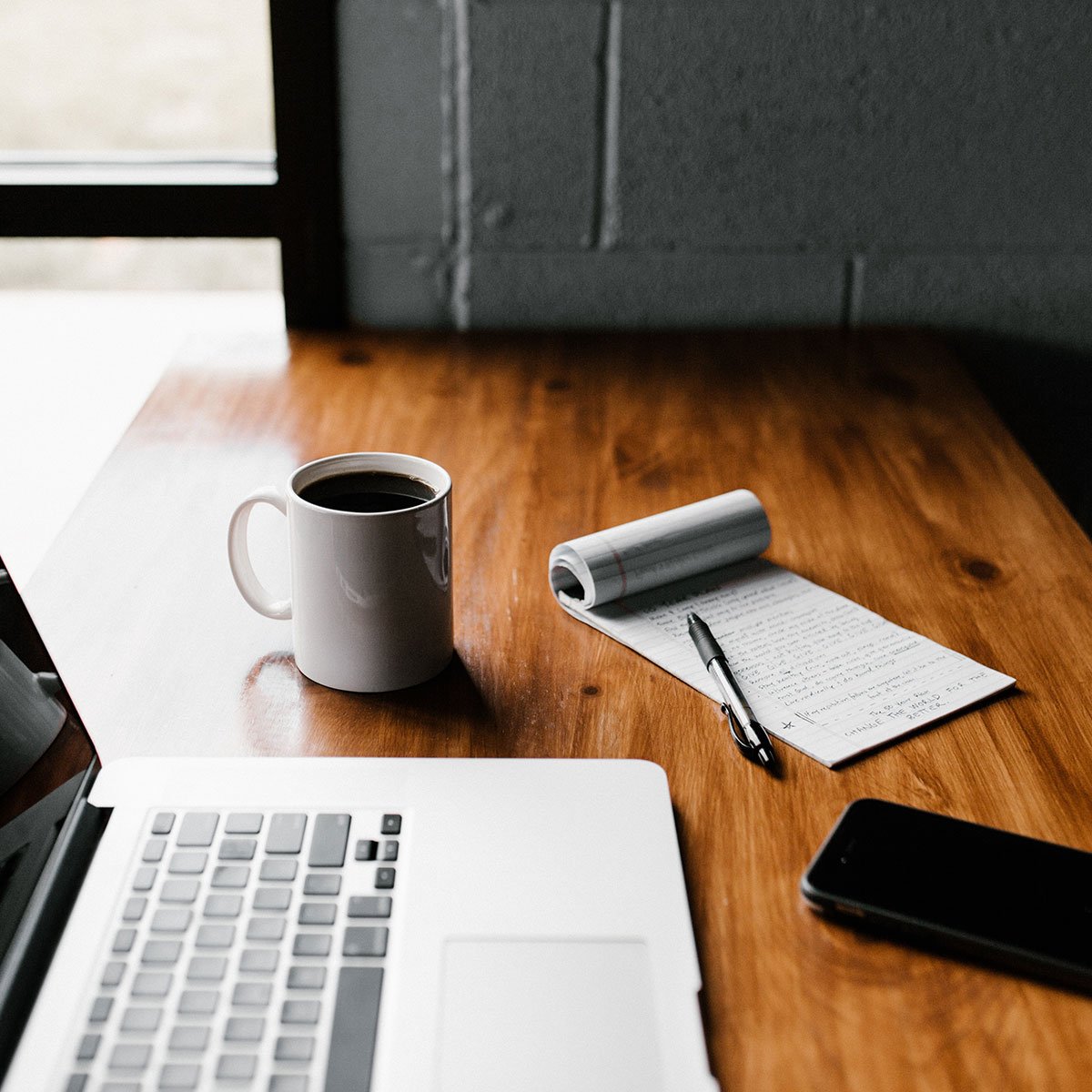 Career Exploration
Deciding on a Career
Before you can explore options, it's important to know yourself. To help you with the beginning of your career search, we provide tests to help you clarify your interests, skills, and values. Making a career decision is a process, not a one-time event. Spend time researching your desired field and don't forget that the career center is here to provide the necessary resources and guidance to help you in this process.
Know Yourself
Understanding yourself is probably the most important part of making good career decisions. Take time to explore, reflect, and focus. Create goals based on your interests, skills, and values. Create a profile with Career Onestop to access assessments that will help you in determining these goals. Knowing your interests and values will help you feel more connected to a career path. Identifying the skills you have, the skills you enjoy using, and the skills you want to build are all important in preparation for career success.  Remember that you do not need to have a determined career path to begin building skills, some skills are universal. These skills include communication, leadership, dependability and time management. Don't forget the Career Management Center is here for you throughout this process! Feel free to stop by or call if you need more assistance.
Read. Ask. Participate.
Research
It is important to research all you can about a career or occupation before you pursue it. Investigate various majors, careers, and occupations online and through books before you make a decision about your career path. Explore the amount of education and skills required, job outlook, and whether this career will help you achieve your desired lifestyle. (ie. where you want to live, pay, company culture)
Talk
One of the best ways to learn more about a career is speaking with someone in that field or occupation. Connect, network, and discuss your career choices and plans with professionals and alumni through SE Career Management Center. Let us connect you with professionals in your desired field to learn more about what a day in their life is like. Attending career fairs is also a great opportunity to network and talk to people. Faculty members, professors, and advisors are also a great resource. Schedule an appointment with the CMC to connect and learn from professionals in your career field.
Schedule an Appointment with CMC
Get Involved
Getting involved and gaining experience in the occupation that interests you is an important step. It can help you determine whether or not you are on the right path. Experience in any form is valuable, volunteer in your community, work on campus, or get an internship.
Handshake is the primary career services management system coming soon to Southeastern. You will be able to use this to search for job and internship opportunities. Handshake a free service provided by the career services community at Southeastern.
Reflect
When deciding on a career or occupation, it's important for you to weigh the pros and cons, then make a decision. First take the time to reflect on your choice. Review your initial goals and consider if your career choice fits well with your interests, skills, values and preferences.
The Career Management Center can provide guidance as you make career decisions.  We are available to help you understand your interests, skills, values and how to connect those to potential majors or careers.
Explore Careers and Majors
Choosing a major or career path can feel overwhelming, but there are several resources available to help you explore options. Learn about majors at Southeastern Oklahoma State University, careers in a variety of fields, and how the majors and careers connect.
Find a Major
Choosing a major is an important factor in determining your career. Majors offer focus and structure to your academic experience, as well as interesting courses, research opportunities, and experiential learning. Use the resources below to research, review, and discover the variety of majors, minors, and pre-professional programs available to you at Southeastern Oklahoma State University.
Connect your Major to a Career
"What can I do with my major?" is a common question. While majors and careers are related, there is not always a direct link between them. People with a variety of majors do well in the same occupation, and people with the same major work successfully in a variety of careers. Discover what careers and occupations are available in your field of study.
Explore Career Fields and Industries
While some majors link directly to specific career fields, most career fields are open to a variety of majors. Utilize the database resources below to learn about industries that interest you and the job titles associated with them.
Not Sure Where to Start?
We are here to help. The Career Management Center offers one-on-one services to help you every step of the way as well as assessments to help you clarify your interests. Call, email, live chat or schedule an appointment today!
Explore Graduate School
Thinking about graduate or professional school? Learn about different graduate degrees, programs of study, selecting the right program for you, and much more.
Should you go to Graduate or Professional School?
Pursuit of an advanced degree is a good option when it is connected to your professional goals, however, having an advanced degree does not automatically make you more qualified for jobs or guarantee a higher starting salary. There are a variety of reasons that may motivate you to pursue graduate education. Being fully committed to graduate school is important for success. Reasons to pursue an advanced degree include:
Your career goal requires an advanced degree
Your advanced degree will provide additional career opportunities
You are passionate about a subject and want to learn more
You want to gain specific knowledge and skills
Be sure to clarify your interest in and motivation to pursue a graduate degree. Explore the Occupational Outlook Handbook to learn about training and qualifications needed for careers that interest you. Research your career field by gaining experience through a job or internship or asking the advice of a professional in the field.
Talk to a career advisor at the Career Management Center to help you weigh the pros and cons of graduate or professional school for your desired career field.
Deciding on a Grad School
The "right" graduate program for you is one that matches your interests, career goals, and needs. Sometimes, the content of the program and connections you build are more important than the type of degree (MS versus MA).  Determining what is most important to you is a critical step. Factors to consider include:
Focus of the program and career paths of graduates
Length of program
Faculty mentors and research opportunities
Culture of institution and program
Funding opportunities
Location
Student services
It is important to find a school/program which will support you socially and professionally. Therefore, if possible, visit the campus to meet faculty and students in the program and check out the culture and resources of the school.
How to Pay for Graduate School
Financial need does not have to limit your ability to go to graduate school. There are three main types of financial assistance related to graduate school.
Employers Pay
Many employers are looking to advance their collective skill set without hiring more employees. Check with your employer to see if they will sponsor your education.
Scholarship
Graduate programs typically award scholarships and fellowships based on merit. Scholarships vary on different factors based on what graduate program you are applying for. At many graduate schools, aid is given out by academic departments or specific graduate schools instead of a central financial aid office, so you may have to do some extra research to find scholarships. Contact a graduate admissions official or someone affiliated with your desired program to help you sort through the options.
Assistantships
Become a research and teaching assistant in your desired graduate program. Most programs cover a part of tuition and pay a periodic stipend in exchange for research and classroom instruction. Like scholarships, assistantships are often presented by individual departments.
Borrow Smart
Find a loan program that works for you. There are lots of options such as Federal and private student loans. Use a student loan calculator to compare it to your starting salary and find the best process for you. Some occupations also provide the opportunity of loan forgiveness such as teachers or primary care officials.
Since each graduate school operates differently, check with each school/program of interest to determine the type of financial assistance available. Sometimes applying early to a program can give you access to additional funds.