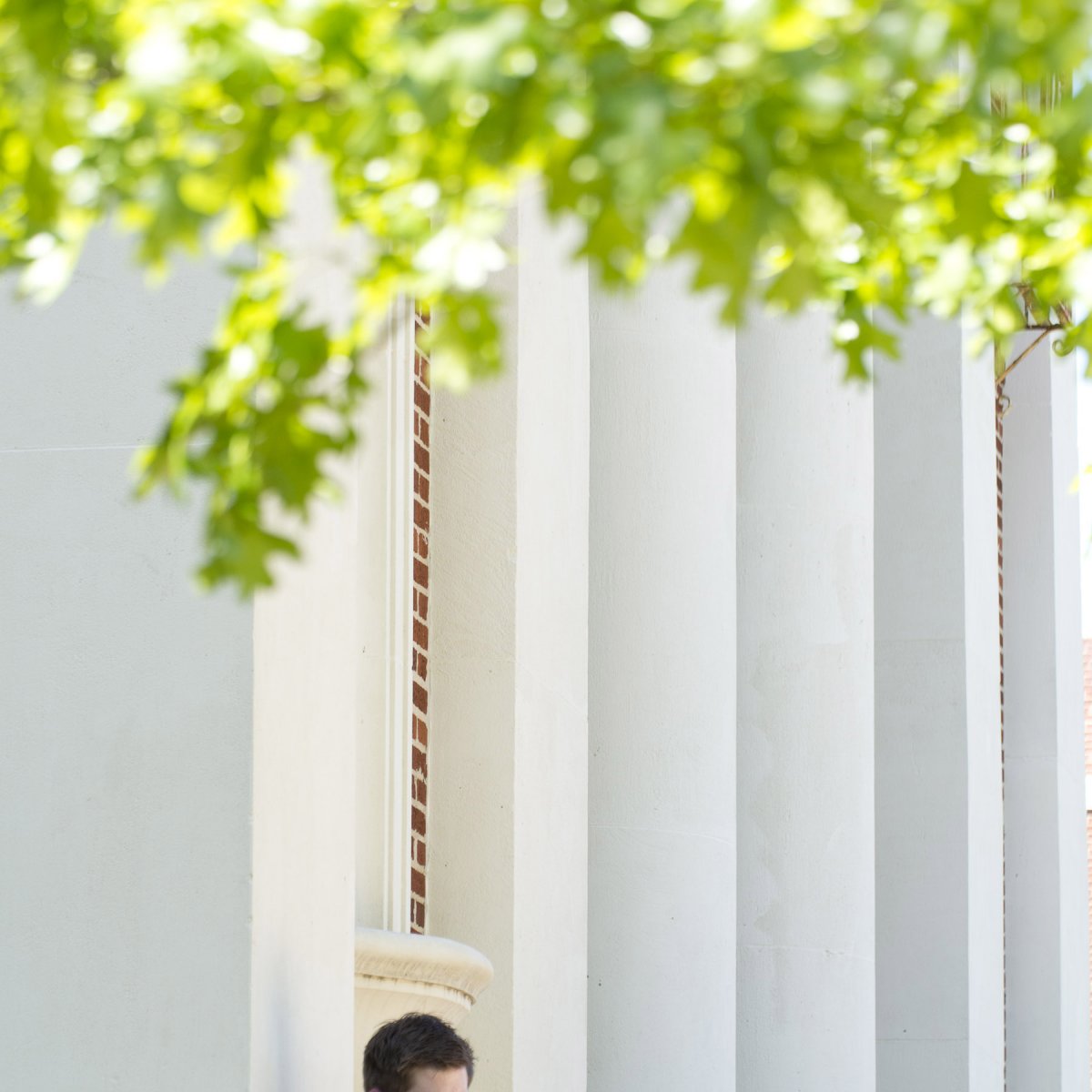 English with a Writing Emphasis
The English with a Writing Emphasis degree program is designed for students looking to gain technical ability in writing with a foundation in English. Separately from the English degree program, students enrolled in English with a Writing Emphasis take 12 credit hours of high level writing classes. Additionally, the department provides students with cultural and artistic experiences such as participation in the Sigma Tau Delta honor society, the literary journal Green Eggs & Hamlet, and literary readings open to the university and community.
Program Outcomes
Graduates go on to further their educational and professional careers. Recent graduates have gone on to pursue Master's and Doctorate degrees at Oklahoma City University, University of Kansas, University of Wyoming, University of Oklahoma, University of Oklahoma Law School, University of Texas at Austin, among many others.
Why English with a Writing Emphasis?
Reason #1
Offered in person and online
Reason #2
A range of writing courses such as creative, non-fiction, and writing for media
Program: ENGLISH
Major: English with a Writing Emphasis
Degree: Bachelor of Arts (B.A.)
Dept: English, Humanities and Languages
School: Arts and Sciences
Major Code: 017
GENERAL EDUCATION (44 Semester Hours)
Communications (9 Hours)
1.English (ENG 1113 and ENG 1213)
2.Speech Communication (COMM 1233 or 2213)
Social and Behavioral Sciences (12 Hours)
1.Political Science (POSC 1513)
2.American History (HIST 1513 or 1523)
3.Social Science (ECON 2113, GEOG 2723, HIST 3513, or SOC 1113)
4. Mental and Physical Health (KIN 1113 or PSY 1113)
Science and Mathematics (14 Hours)
1.Biological Sciences (BIOL 1114 or 1404)
2.Physical Sciences (CHEM 1004, 1114, 1315; PHYS 1114, 2015; PSCI 1114, 1214, or 1414)
3. Mathematics (MATH 1303, 1513, 1543, 1613, 2013, 2113, 2143, 2215, or 2283)
4. Computer Proficiency Requirement (BIM 1513 or CIS 1003)
Humanities (9 Hours)
1. Humanities, Philosophy, and Lit (ENG 2313, 3893; HUM 2113, 2223, 2313; or PHIL 2113, 2223)
2. Fine Arts (ART 1003, 1103, 2103, 3013, 3083; MUS 1113, 1123, 3133; THTR 1143, 1183, 2183, or 3183)
3. Foreign Language (CHTW 1513; FREN1113; GERM1113; SPAN1113, 1223; ASL 1113; NS 1213)
MAJOR REQUIREMENTS: English (34 Semester Hours)
Core (16 Hours)
ENG 2413 Critical Approaches to Literature
ENG 2963 English Language & Grammar
ENG 4113 Age of Shakespeare
* ENG 4403 Writing and Visual Media
ENG 4413 20th & 21st Century Literature in English
ENG 4991 Research
Two literature courses excluding ENG 3893 (6 hours)
Four ENG writing courses 3000/4000 level (12 hours)
*May substitute ENG 4383 Advanced Composition