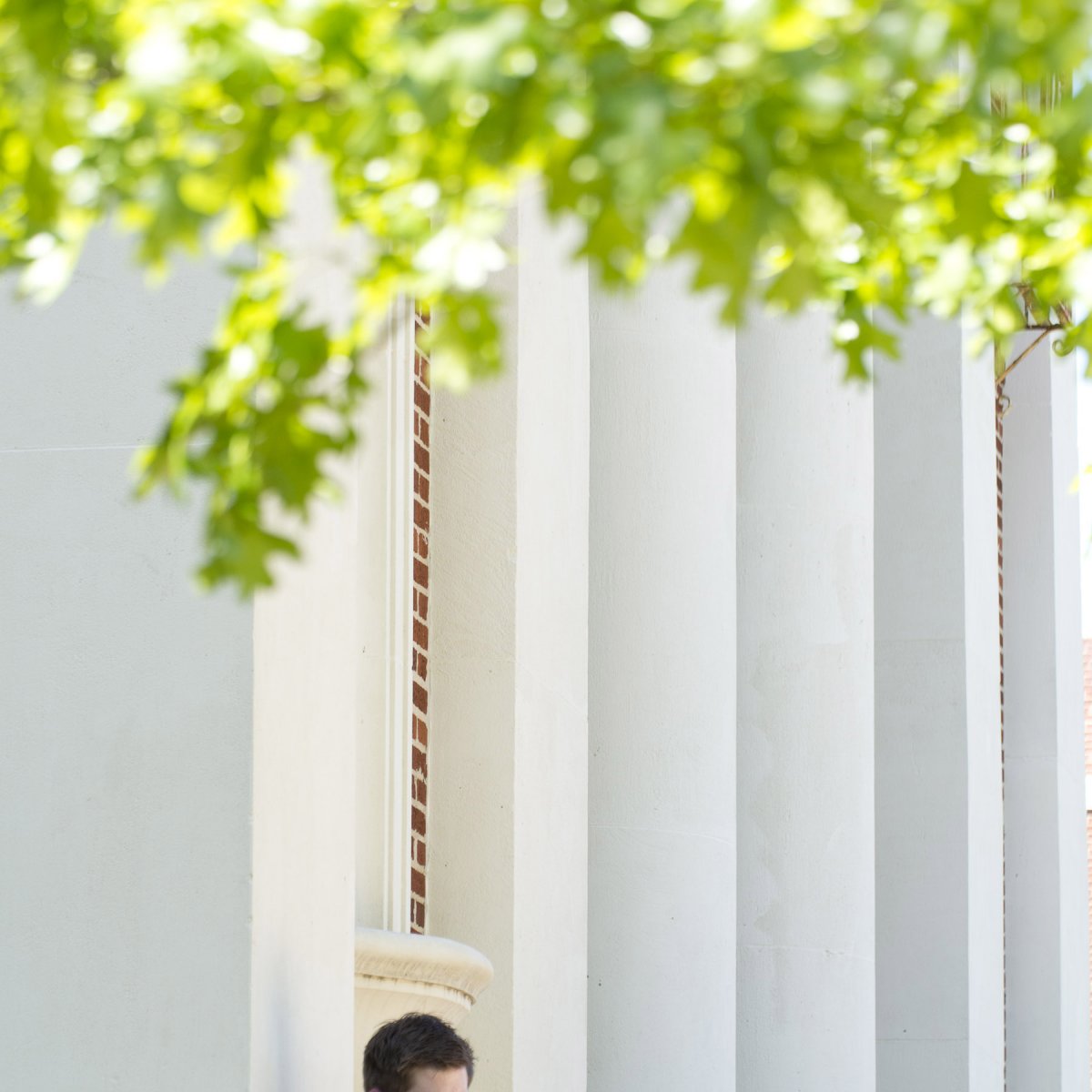 Liberal and Applied Studies
The Bachelor of Science in Liberal & Applied Studies degree program allows students to design a course of study that suits their individual educational goals. It empowers students to have more control over the college academic experience, and because of the broad-based curriculum, allows them to exercise creativity and innovation as they plan for their own careers.
This degree program is ideal for students who have accumulated a considerable amount of credit hours but have not decided on a particular major field. The flexibility this program offers will help students to obtain a baccalaureate degree without a considerable loss of time and academic credit and is also offered 100% online.
Program Outcomes
Graduates from Southeastern's Liberal and Applied Arts program have gone on to some of the top graduate programs in the country, such as Temple University Law, University of Denver, University of Florida, University of Oklahoma, Denver Seminary, University of Arkansas, University of Cincinnati, and the University of Wisconsin.
Why Liberal and Applied Studies
Reason #1
Combine a major and a minor as an interdisciplinary degree
Reason #2
Learn to integrate theory and practical experience
Reason #3
Customized to fit your individual academic and career goals
Reason #4
Apply in fields/industries that may not offer traditional degree programs
Program: LIBERAL AND APPLIED STUDIES
Major/Minor: Liberal and Applied Studies
Degree: Bachelor of Science (B.S.)
Dept: English, Humanities and Languages
School: Arts and Sciences
Major Code: 102
GENERAL EDUCATION (44 Semester Hours)
Communications (9 Hours)
English (ENG 1113 and ENG 1213)
Speech Communication (COMM 1233 or 2213)
Social and Behavioral Sciences (12 Hours)
Political Science (POSC 1513)
American History (HIST 1513 or 1523)
Social Science (ECON 2113, GEOG 2723, HIST 3513, or SOC 1113)
Mental and Physical Health (KIN 1113 or PSY 1113)
Science and Mathematics (14 Hours)
Biological Sciences (BIOL 1114 or 1404)
Physical Sciences (CHEM 1004, 1114, 1315; PHYS 1114, 2015; PSCI 1114, 1214, or 1414)
Mathematics (MATH 1303, 1513, 1543, 1613, 2013, 2113, 2143, 2215, or 2283)
Computer Proficiency Requirement (BIM 1513 or CIS 1003)
Humanities (9 Hours)
Humanities, Philosophy, and Lit (ENG 2313, 3893; HUM 2113, 2223, 2313; or PHIL 2113, 2223)
Fine Arts (ART 1003, 1103, 2103, 3013, 3083; MUS 1113, 1123, 3133; THTR 1143, 1183, 2183, or 3183)
Foreign Language (CHTW 1513; FREN 1113; GERM 1113; SPAN 1113, 1223; ASL 1113; NS 1213)
MAJOR/MINOR REQUIREMENTS: Liberal and Applied Studies
(72 Semester Hours)
Core: LAS 4991 Capstone
The Bachelor of Science in Liberal and Applied Studies degree program has three components. These components are general education, liberal and applied studies emphasis, and electives.
The Liberal and Applied Studies emphasis component requires the completion of a minimum of 12 semester hours of course work in four of the following seven concentration groups. In addition, students must complete a major concentration by earning an additional 24 semester hours in one of the selected groups, giving 36 total hours in one group and a total of 72 hours in the liberal studies component. (Note: Some of the areas within the groups listed below require admission to programs (e.g. nursing) and some of the courses in these areas may have prerequisites.)
Group 1 Arts
Art, Music, Theatre
Group 2 Humanities
English, History, Languages, Philosophy
Group 3 Natural Sciences
Biological Science, Environmental Science, Mathematics,
Physical Science
Group 4 Applied Sciences
Aviation, Computer Science, Education Tech, Nursing,
Safety, Wildlife/Conservation
Group 5 Behavioral Sciences
Geography, Political Science, Psychology, Sociology
Group 6 Applied Behavioral Sciences
Communication, Criminal Justice, Education, Kinesiology, Leadership
Group 7 Tribal Organizational Leadership
To satisfy this 36-hour major concentration requires 12-hours from the cultural component (Art, Language, Religion, History, Geography, Sovereignty) and 12-hours from the organizational/leadership component (Management, Leadership, Communication, Research, Ethics) – plus 12-hours from both components (which is the student's choice based on interest/career goals).
The electives component will consist of 7-11 hours depending on the amount of credit needed to complete the 124 hour degree requirement.