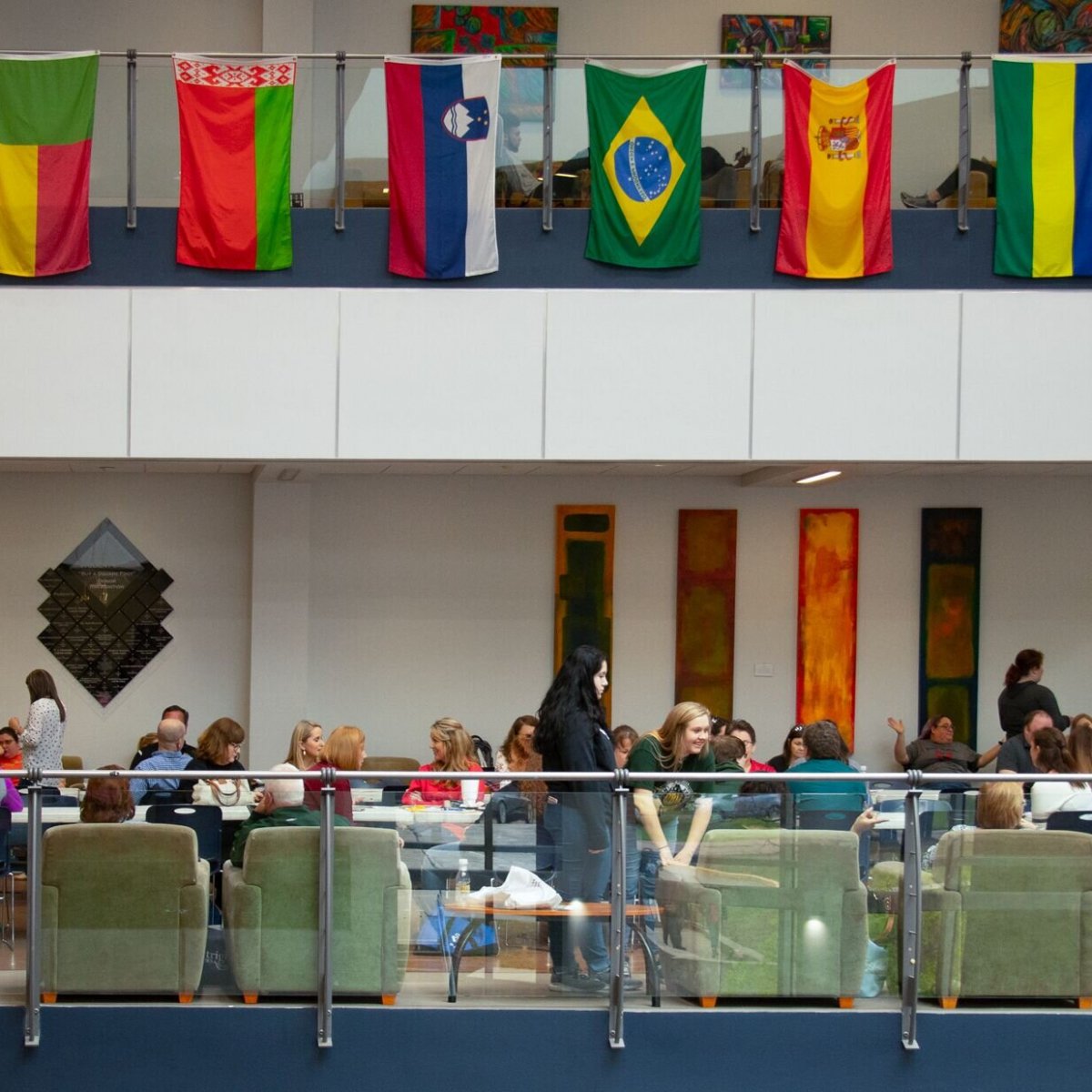 International Undergraduate Students – Transfers
Admission Requirements: Transfer students should have 24 hours of college/university credits with a GPA of 2.0 or higher.
Academic Records: Official post-secondary transcript(s) and, if applicable, diploma(s) from each college or university attended. Transfer student requirements are 24 hours of college/university credits with a 2.0 Grade Point Average (GPA). If you have completed fewer than 24 hours of college/university credits, you must also submit original, final high school/secondary transcript(s) and an original diploma and/or certificate of completion.
Notes:
"Original" is issued by a school or examination board with an official signature and school stamp or seal.

English Proficiency: Transfer students need to have Internet-based TOEFL score of 61 or an IELTS Academic score of 5.5 (taken within 2 years of enrollment). Students with an Internet-based TOEFL score between 48 – 60 or an IELTS score of 5.0 may complete a minimum of 12 weeks in an ESL program approved by the Oklahoma State Regents and meet the English language proficiency requirements. You do not need TOEFL or IELTS scores if English is your first language, you graduated from a U.S. high school with 4 years of English, or you have 24 hours of college/university credit in the U.S. with a grade point average of 3.00 or better (including English Composition I and II).

Financial Support Documentation: Submit an Undergraduate Affidavit of Financial Support along with an original bank statement stamped and signed by a bank official (within 6 months of your enrollment) demonstrating that your sponsor has a liquid US$ balance that covers the cost of your enrollment at Southeastern for the first year of your degree program. All documents must be in English. If not, an English translation must accompany the original. A new Affidavit of Financial Support is required each year.

Passport Name Page: Copy of the biographic page of your passport showing your name, date of birth, passport number and expiration date. If dependents will accompany you to Southeastern, provide copies of their passport biographic pages, along with marriage and birth certificates, as applicable, to verify your family relationship.

Statement of Understanding: Please read the Statement of Understanding carefully. You must agree to each of these statements before you will be considered for admission.

US $60.00 Application/International Fee: This is not refundable. To pay the fee, please call the Southeastern Business Office (580-745-2850) to pay your application fee (paying with a credit card is recommended). Note: Please tell the Business Office that you are an international applicant.

Receiving your I-20: When the application fee and all documents are received, we will move forward with reviewing your file for admission to the University.  Once you are accepted, you will receive an acceptance letter and initial I-20.