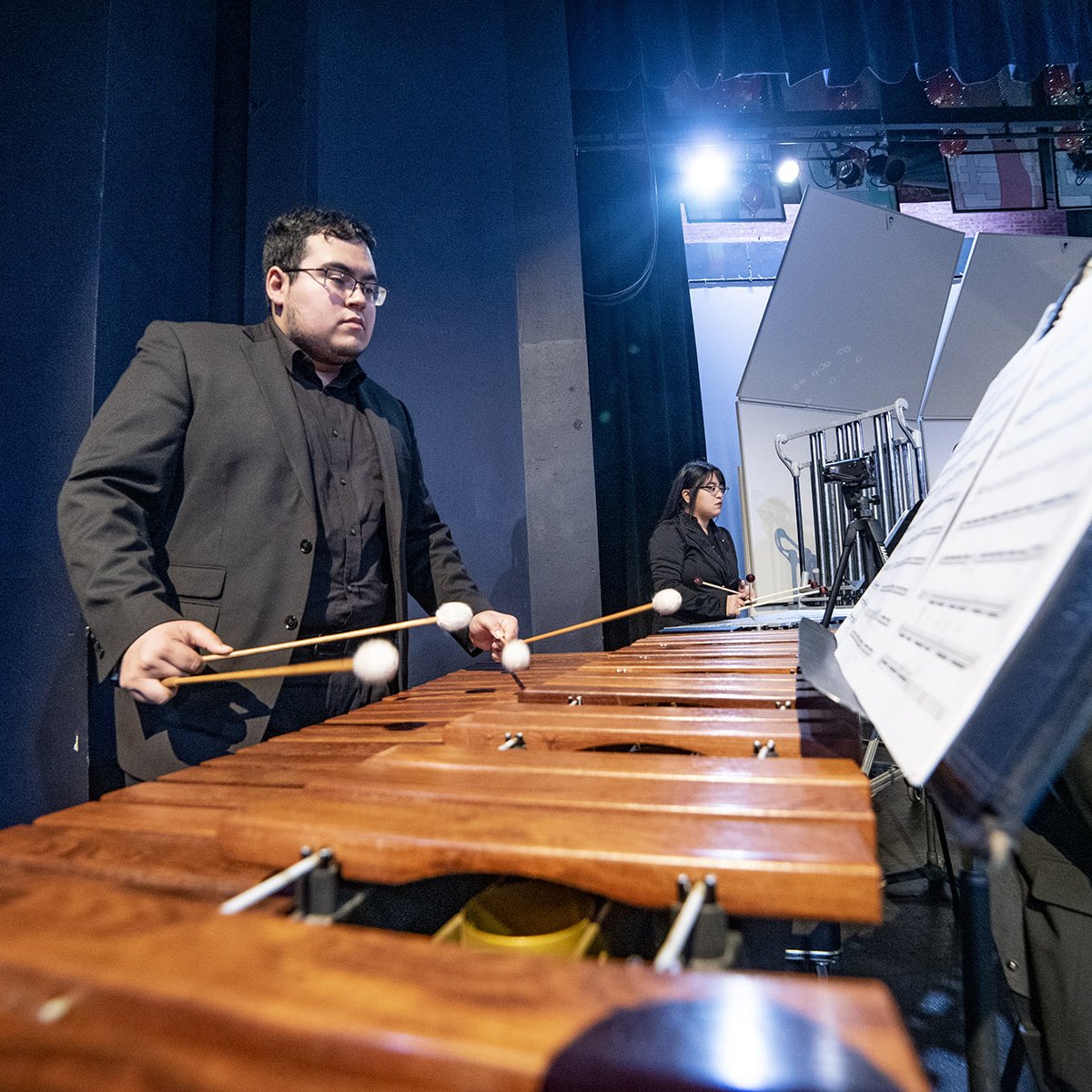 Auditions
We will be holding auditions this upcoming Fall 2019 and Spring 2020, but other audition dates are available by appointment. Auditions are for prospective students wishing to declare a major in music and for anyone wishing to audition for music scholarships (non-­majors included).
Audition Days:
November 23, 2019
February 22, 2020
February 25, 2020 (vocal only)
February 29, 2020 (instrumental only)
If interested, please contact our Recruiting and Audition Coordinator, Dr. Michael Scheuerman, to set up your audition. Although it is not required, we recommend you apply for admission to the university prior to your audition.
Auditions will consist of:
Instrumental:
Major scales (and/or rudiments for percussionists) up to four sharps and four flats, and a chromatic scale covering the practical range of the instrument.
A solo or etude selection of your choice. Contrasting technical and musical styles are encouraged.
Vocal:
Students will be asked to perform one song (art song or classical preferred). Student must provide accompaniment music.
Sight­‐reading, basic ear training, and pitch memory to be administered by the audition committee.
A short interview with music faculty.
Piano:
One movement of a sonata by Mozart, Haydn, or Beethoven.
One contrasting piece of your choice.
Memorization not required.
Students will be notified of acceptance and the awarding of scholarship monies within two weeks after auditioning.
Please contact the Music Department for assistance due to a disability (580-­745-­2088). Accommodations cannot be guaranteed without adequate advance notice. Auditioning does not guarantee admission to the program.