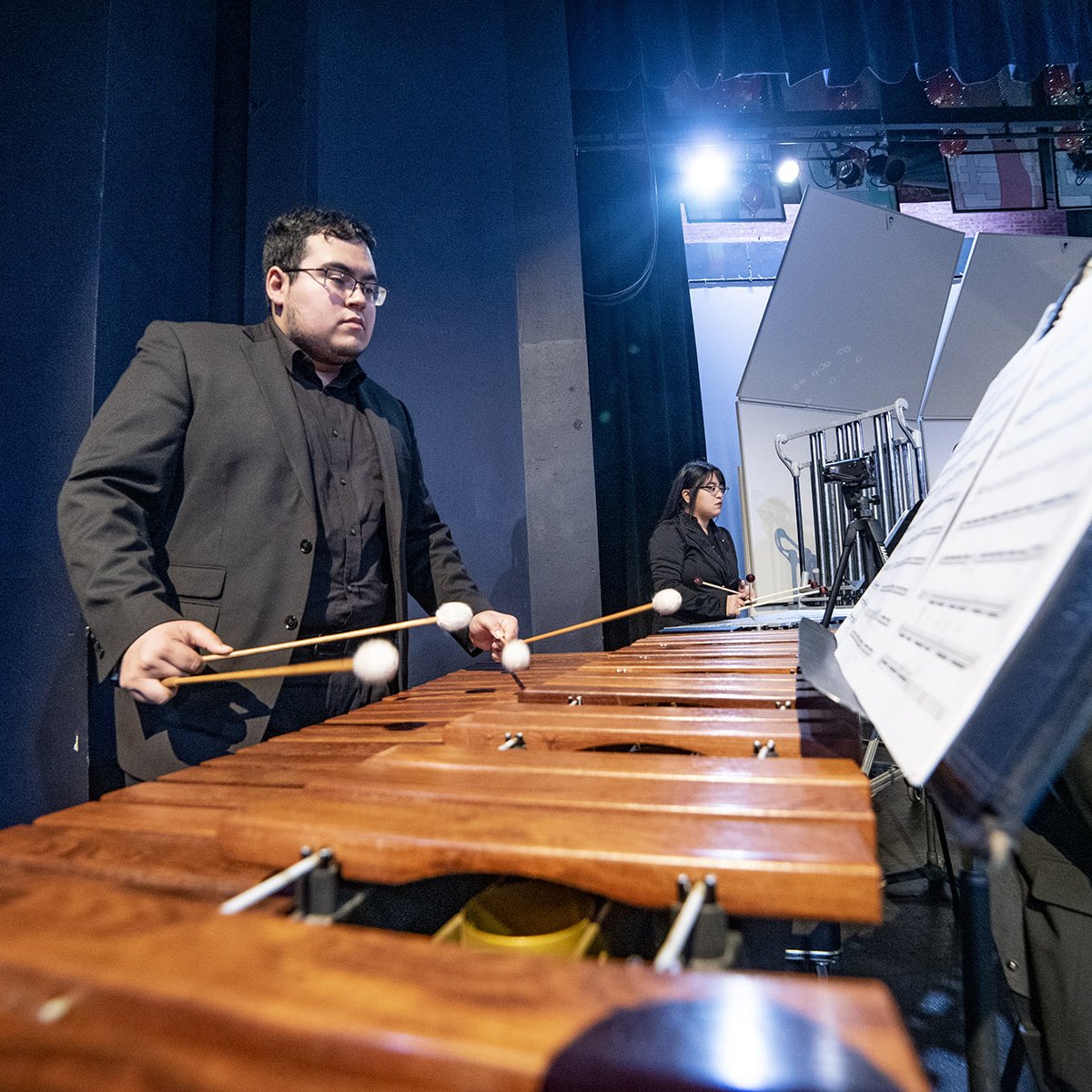 Musical Arts Series and Department Events
Given the nature of music, performance is at the heart of out Music programs. Multiple events and series run throughout the year bringing artists from across the nation and across the globe. Take a look at the Music Calendar for student practices, performances, and important dates.
Musical Arts Series – 47th Season
All concerts are free to the public. Thank you to our sponsors and donors, without whom this series would not be possible. Special thanks goes to the National Endowment for the Arts, Oklahoma Arts Council, Steger Piano Institute, and the Clark and Wanda Bass Foundation.
Consider being a part of the Musical Arts Series by becoming a donor. Contact Dr. Jeremy Blackwood at jblackwood@se.edu or call 580-745-2096 for more information.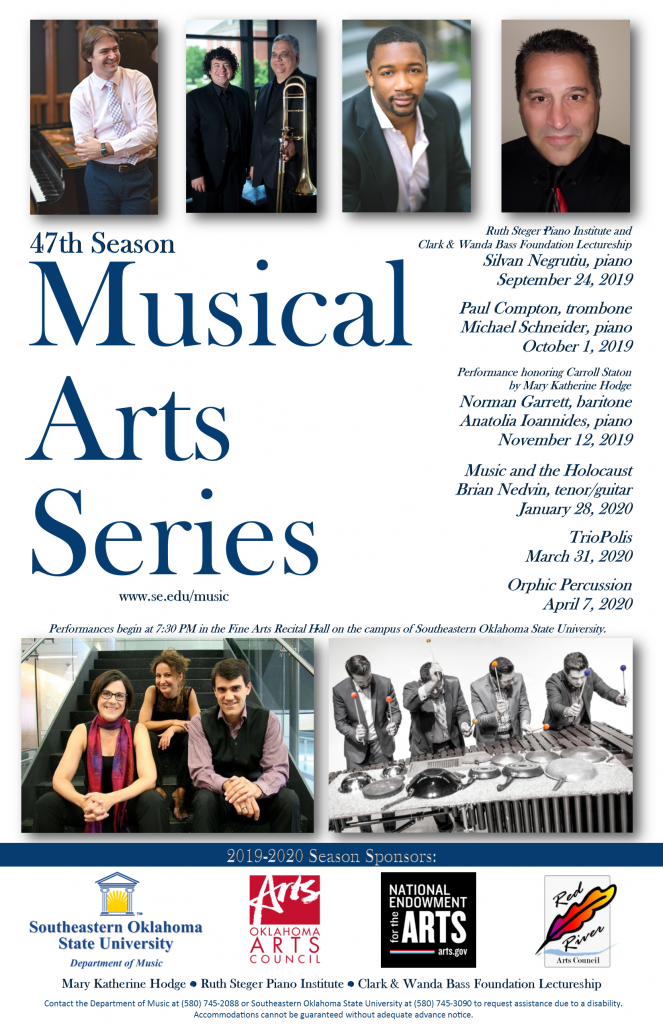 Spring 2020 Music Calendar
January
Contact the Department of Music at (580) 745-2088 or Southeastern Oklahoma State University at (580) 745-3090 to request assistance due to a disability.  Accommodations cannot be guaranteed without adequate advance notice.