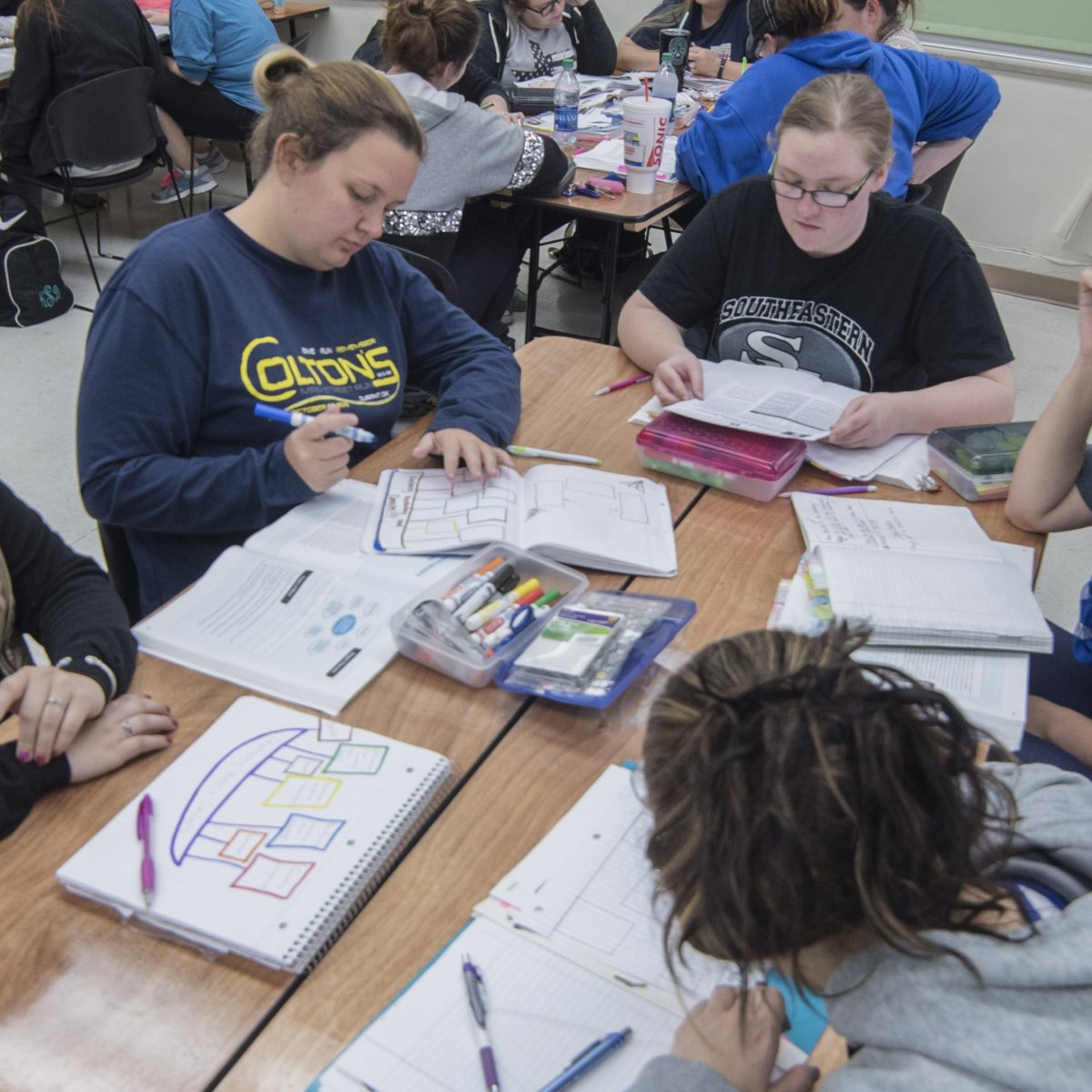 Benefits and Services
Student Support Services (SSS) is a great place for your story to begin at Southeastern Oklahoma State University. The SSS staff is dedicated and invested in your academic, social and cultural enrichment. We are committed to providing individualized support until you graduate with you baccalaureate degree. All programs and services are free of charge to students.
Strategic Academic Planning and Coaching: Receive ongoing academic planning and coaching from the SSS staff. Coaching allows the students to feel confident to express themselves and take an active role in their educational journey.
Financial Aid Counseling: Trained professional staff members can discuss the FAFSA application process, the FSA ID and provide information on available scholarships, important deadlines, additional forms that the Financial Aid Office might need and the financial aid appeals process.
Financial Literacy: The interactive multimedia course will help students master basic financial concepts such as personal financial planning, budgeting, financial self-assessment, and comprehensive financial aid planning.
Major/Career Exploration: Participants explore academic majors and career options through interest inventories; job shadowing, site visits, career mentoring and assistance with interviewing skills, job searches and resume writing.
Cultural Experiences: A minimum of two cultural opportunities per semester will be provided to increase the students' appreciation for the humanities, increase social awareness and to develop personal/social skills in order to be comfortable in a culturally expanded environment.
Graduate School Counseling: A series of workshops will be given throughout the year that deal with the ins-and-outs of the application process, study strategies for entrance exams, resume writing, funding your graduate school, and technical assistance with job and internship applications.
Mentoring: Students will be paired with mentors from academic majors and career interests similar to theirs. Mentors will provide encouragement, wisdom and support to incoming students.
Tutoring: If you need tutoring, contact our office at 580-745-2574 or dcharbin@se.edu.