Counseling Center
In Case of Emergency
Medical Emergency: call 911
National Suicide and Crisis Lifeline: call/text 988 or chat at 988lifeline.org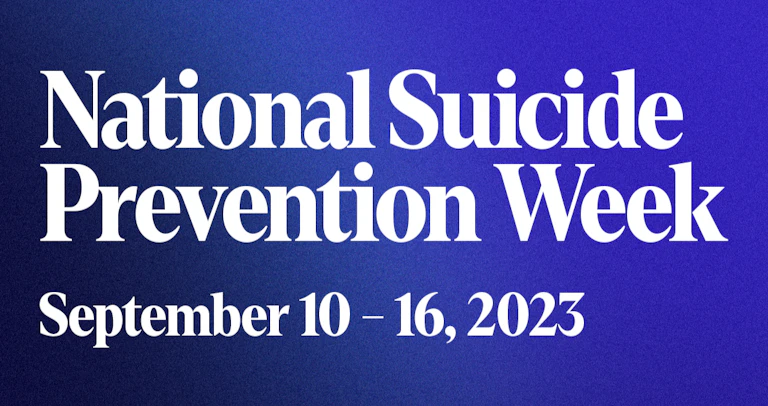 Take The Assessment
In anticipation of National Suicide Prevention Week in September, we want to encourage our campus community to take a mental health assessment.  Let's see how our brains are doing!
Students, are you curious about your emotional well-being and identifying ways to improve your life? Learn to Live offers FREE online assessments, programs and tools that can help improve your mental health. Visit Learn to Live and use the code SAVAGESTORM.
Faculty and staff, if you are full-time benefits eligible through Blue Cross Blue Shield, you can use Learn to Live too!  Grab your insurance card and visit the BCBSOK app homescreen where you can select the Digital Mental Health tab.  Once there click on the blue "Take me to the app" button and download the Learn to Live app from the screen that appears.  Get that insurance card ready and choosed "Register as a new user" toward the bottom of the screen.  You can also access it under the Wellness tab at the top of the screen from the website.  Note: Every user will be recommended the Resilience program, to support your mental wellness, but other programs or services will be recommended if your assessment demonstrates you could benefit from other mental health support.
Not eligible for benefits? Click on "Mental Health Screenings" from the menu to your right and take the screening.  You may contact Student Wellness Services to assist with identifying resources, or dial 988 on any telephone, for query and referral to other resources.
All of our campus community is eligible for Kognito training.  Build awareness, knowledge, and skills about mental health and suicide prevention that will help prepare you to lead real-life conversations with others to build resilience, strengthen relationships and connect them with support through Kognito. This at-risk mental health & suicide prevention training is also FREE. Visit Kognito to register!
________________________________________________________________________________________________________________
When students need an objective, caring listener who is knowledgeable about human behavior, the Counseling Center is the place to go. There is nothing mysterious about the counseling process. Counseling is a collaborative process which involves the development of an unique, confidential, helping relationship. In this relationship, the counselor acts as a facilitator in helping the client to understand more accurately him/herself and the world around him/her. Expect the counselor to listen attentively, to express caring concerns, and to offer questions and feedback aimed toward helping you help yourself. Individuals are helped to understand their feelings and behaviors, their relationships with others, their particular situation, choices, and decisions. Discussion of important and relevant issues enable individuals to make mature choices and become independent.
Types of Sessions
Most students are either self-referred or referred by a doctor, agency, or friend, and need only five or six appointments to address their problems. Thus, our counseling service is a short-term, out–patient treatment facility.
Individual Counseling
Many students meet with the counselor on a one-to-one basis, usually weekly, to work through personal concerns. Most students are seen for less than one semester.
Group Counseling
Counseling in groups offers a broad range of insight and support from peers and professional counselors. Some groups deal with general concerns, others have a more specific focus such as personal growth and elimination of self defeating behaviors.
Couples Counseling
Couples counseling strives to alleviate the strains in a close relationship and requires both partner's full participation.
Referrals
Occasionally, you may be referred to another counselor whose expertise can better meet you needs. Students may be introduced to resources which offer more or different services form those available through the Counseling Center.
Counseling Myths
Counseling is too expensive for me
Fact: That is not true! while the usual rate for therapy hour is $75.00 to $125.00, the Counseling Center provides this service free for being a student at Southeastern Oklahoma State University.
You have to be "crazy" to go for therapy/counseling
Fact: Only a very small percentage of clients have had psychotic experiences. Most clients come to work through some problem areas of their life that are disrupting their lives in some way. Actually, instead of being "crazy" it is smart to utilize the resources which are available to you.
Going to therapy is a sign of weakness
Fact: Actually, it takes a great deal of emotional strength to confront problem areas, seek help, and take responsibility for your life.
"No one is going to tell me what to do!"
Fact: The task of the therapist is definitely not to tell you what to do. Instead your therapist will help you explore potential solutions or directions. Once you have chosen your direction (goal) your therapist will help you get there.
All you do is sit in the counselors office and tell them your problems
Fact: The counseling center has many resources for information to aid in helping students as well as clients at Southeastern. Pamphlets, Videos, Career Guidance information, College Success strategies, and much more information is available for all enrolled students.
Location and Hours of Operation
Glen D. Johnson Student Union, Suite 229
Open 8am-5pm M-F
Phone: (580) 745–2988