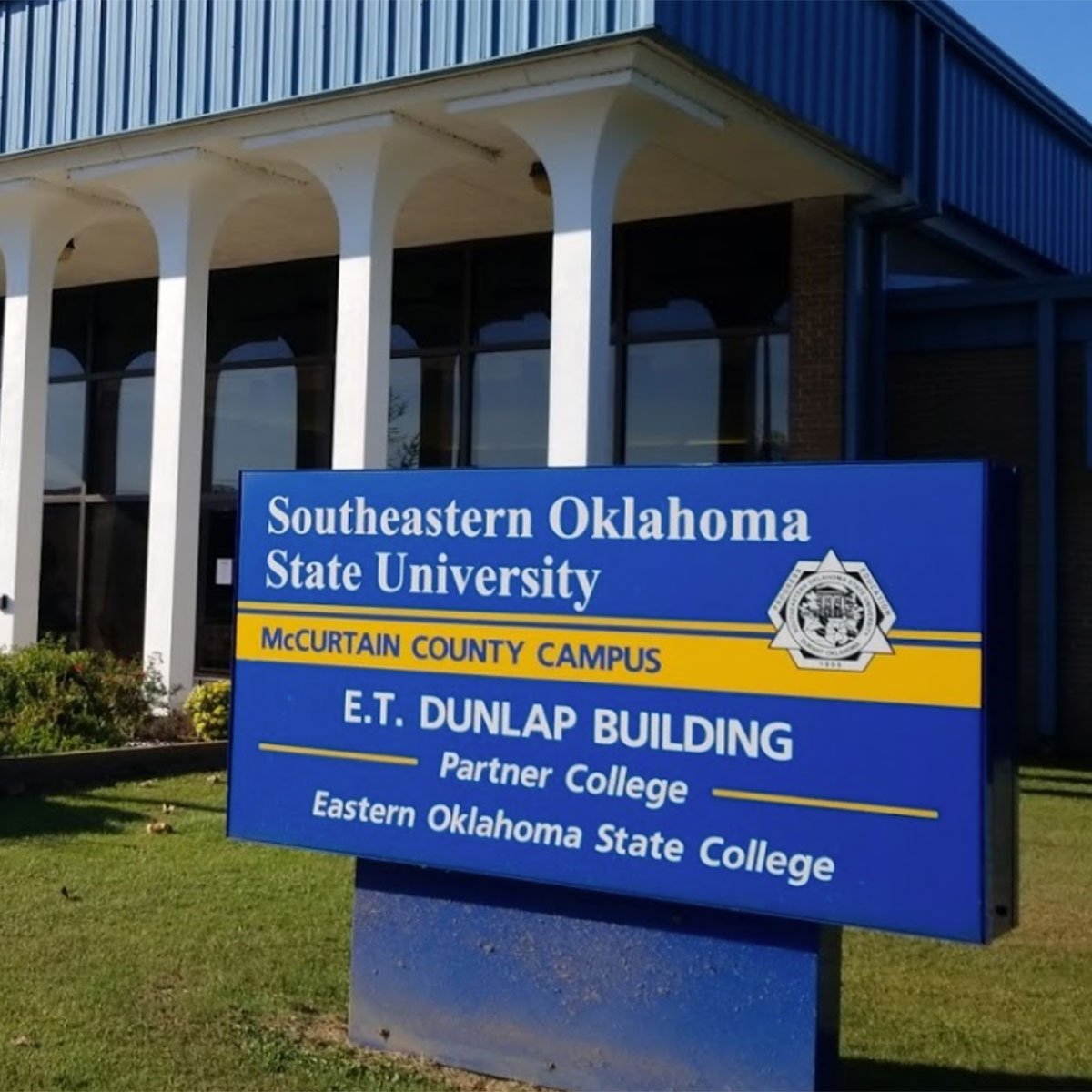 Financial Aid
Students attending SE-MCC are eligible to apply for all local, state and federal aid, including Pell Grant, Vocational Rehabilitation, Bureau of Indian Affairs, Guarantee Student Loans, G.I. Bill and others. If you want to charge your books and attend classes on financial aid, you are strongly encouraged to begin early to complete your financial aid file prior to enrollment.
First complete the free application for financial aid online at www.fafsa.ed.gov.
Second, complete your file at appropriate campus (see below Financial Aid Verification Process Information). Students may directly call the Financial Aid Office or stop in at the Office of Admission, Financial Aid, and Instructional Support on the McCurtain County Campus in Rm 201-A or call 580-376-5231. Southeastern students can conveniently check their financial aid award anywhere there is an internet connection by logging into their CampusConnect account.
Third, apply for other local funding such as scholarships, KEDDO, Vocational Rehabilitation, and BIA funding.
Based on your educational goal, you will complete your financial aid package with one of the institutions. Generally, students seeking an Associate degree or certificate will complete their financial aid with Eastern; those seeking a Bachelor's degree will complete their file with Southeastern's financial aid office.
Financial Aid Verification Process Information
Students may be selected for verification by either the Department of Education or the school. Should your file be selected for verification, additional paperwork will be required before the school can award you financial aid for the school year. EOSC students who have been selected should receive an email with the information needed to complete their file. SE students can log onto their CampusConnect to see what paperwork is required. Contact the MCC Office of Admission & Financial Aid (Rm 201-A) for assistance with your verification paperwork. Various financial aid forms are available at the following links:
EOSC Student Financial Aid Forms
SE Student Financial Aid Forms
Consortium Agreements
Students who are enrolled with both SE and EOSC will have to complete a consortium agreement in order for financial aid to process for the proper amount. Students who do so will have financial aid process from their main campus (usually with whichever school they are degree seeking) and then will be responsible for using their financial aid refund to pay the charges for the classes as the school they are visiting.
For example: Jane is a nursing student enrolled in 9 hours at EOSC but is also taking a 3 hour SE class that is required for her degree. She fills out EOSC consortium agreement form and turns it into the MCC Admission& Financial Aid Office for processing. EOSC's financial aid office receives the form and adjust the student's award to pay her for the complete 12 hours in which she is enrolled. When Jane receives her financial aid refund from EOSC, she uses that money to pay for the 3 hour classes she is taking from SE. At the end of the semester Jane goes by the MCC Admission and Financial Aid office and request her SE transcript be sent to EOSC so that the course can be transferred for her EOSC degree.
Paying for your textbooks
SE Students
SE students who have completed their financial aid file and have accepted their financial aid through their CampusConnect account may be eligible for a $500 book advance if they have enough funding available. Book advances are deposited through the student's HigherOne card.
EOSC Students
In order to charge your book using your financial aid, your financial aid file must be complete and you must have been awarded your financial aid for the semester. Then you will be able to either purchase your books when the EOSC bookstore is at the Idabel Campus on the first day of classes or you can order them through the EOSC bookstore website.