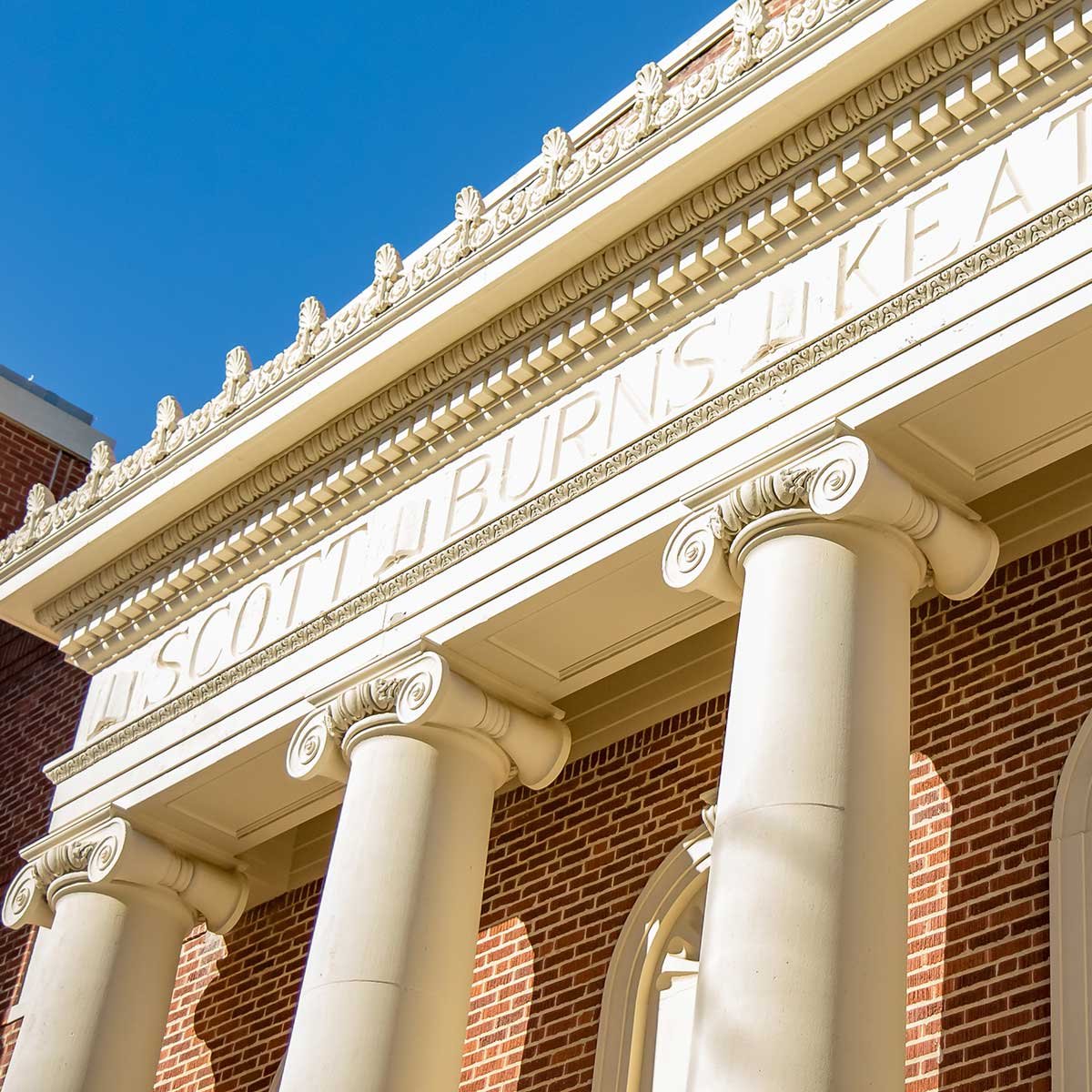 Dr. Thomas W. Newsom
In April of 2020, Dr. Thomas W. Newsom began his duties as the 21st President of  Southeastern Oklahoma State University.
Throughout a career of more than 20 years in higher education, he has lead several colleges and universities in the Southwest on a path to academic excellence and achievement.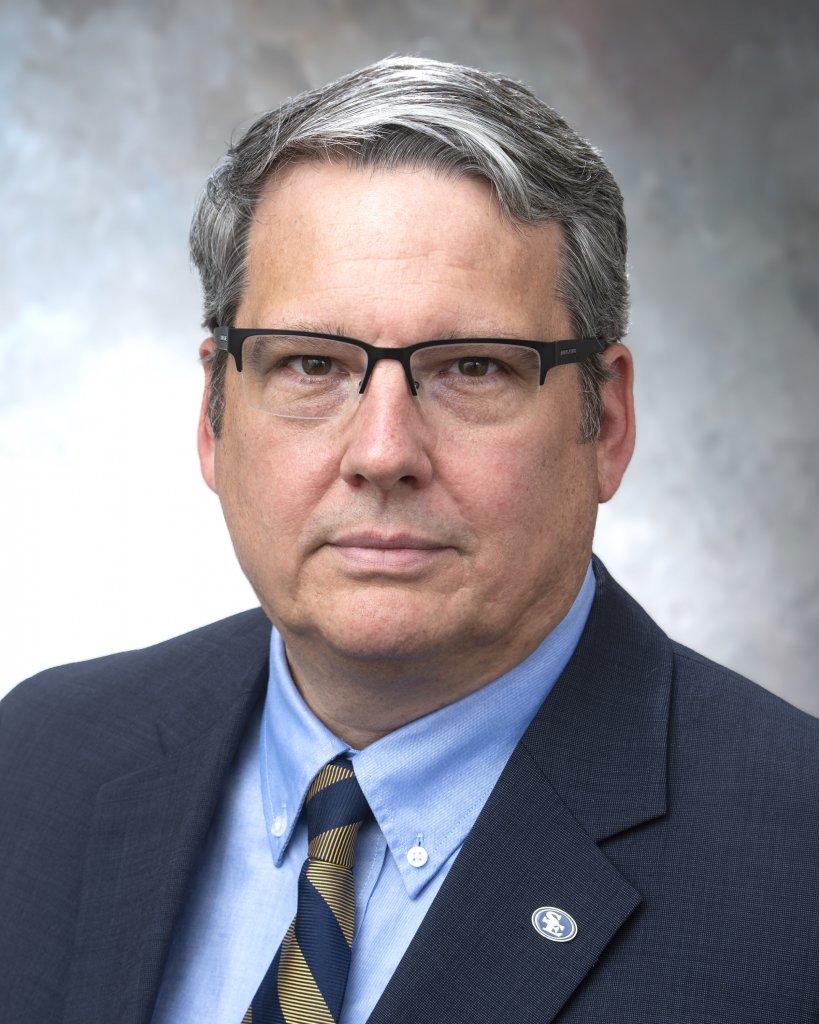 Prior to arriving in Durant, Newsom served as Vice President of Student Success and Dean of Students at Texas A&M-Commerce. While in Commerce, he oversaw the development of a new student success initiative that was implemented through the creation of student success teams imbedded in each of the university's academic colleges. As a member of the President's Executive Team, Newsom also directed all of the student affairs functions at the university, including a residence life program that housed more than 2,500 students on campus; campus recreation; student conduct; student union, and student health services.
Newsom also served for five years as President of Mesalands Community College in Tucumcari, New Mexico. While at Mesalands, the institution was named the top community college in the state of New Mexico and was designated as the 7th fastest growing two-year school of its size in the nation. During this time, Mesalands experienced a double-digit increase in enrollment; increases in persistence; and improved graduation rates to a level that is one of the highest among public two-year schools in New Mexico.
As a community college president, Newsom held several leadership roles, having served as the Chair of the President's Academy Executive Committee of the American Association of Community Colleges (AACC). In his leadership role, Newsom has attended annual meetings at the White House, and has met with the United States Secretary of Education.
Although only at Southeastern a short time, he has seen the University set an all-time enrollment record with more than 5,000 students in Fall 2020 – all in the midst of the COVID-19 pandemic.
Newsom has established a number of working groups at Southeastern to address such important issues as academic excellence, growth, student recruitment and retention, diversity, athletics, and support services. One of his goals is to increase the number of undergraduate students on campus by building a more vibrant in-person experience.
He is active in Imagine Durant and the Durant Area Chamber of Commerce.
A native of Sherman, Texas, Newsom earned a Ph.D. in Higher Education Administration from The University of North Texas, an M.S. in Higher Education from Texas A&M-Commerce, and a B.A. in Business Administration from Austin College.
He and his wife Vicky, a teacher, have three children, Will, Katie, and John.
University Vision
Southeastern will be a leader and innovator in higher education.
Strong academic and student life programs with a solid liberal arts and sciences foundation will characterize the University. Areas such as diversity, globalization, uniqueness, and cultural richness will be distinctive features of the institution.
Initiatives
Promote student enrichment experiences
Expand beyond our regional image
Optimize the learning environment
Enhance collaboration and partnerships
Five Strategic Goals
Academic Excellence
Southeastern will have validated academic programs, based on a strong liberal arts and sciences core, which meet the changing demands of the 21st century through the recruitment and retention of highly qualified, diverse faculty that stays current in their field through active scholarship.
Program validation will be through external accreditations, competitions, nation benchmarking, assessment, and other types of recognition.
The faculty, staff, and administration will work with the student body to enhance Southeastern's strengths of connectedness and familial relationships by emphasizing personal attention to the individual needs of all parties.
Academic excellence will facilitate the recruitment of a well-qualified student body and the acquisition of external resources.
Seventy five percent of all courses taught and credit hours produced within each school will be taught by full-time faculty.
Faculty, staff, administration and students will work to create an educational culture that supports civic engagement through community based problem solving.
Diversity and Cultural Competence
Southeastern will have established a nurturing environment and programming that attracts, actively recruits, and retains a university community of faculty, staff, and students with diverse national, ethnic, and racial backgrounds.
Facilities
Southeastern will have made major progress in developing a "state of the art" campus to meet the teaching/learning goals of the university.
Funding
Southeastern will double its resources from private funding sources, grants and contracts, and collaboration/partnerships with external constituents. Moreover, Southeastern's academic programs and their support areas will be the principal driving force for the allocation of resources to deliver all programs at a level which encourages national recognition.
Recruitment and Retention
Southeastern will increase its enrollment to 5000 by optimizing recruitment/retention strategies and by expanding its mission beyond its traditional service area through alternative delivery formats and new delivery sites.