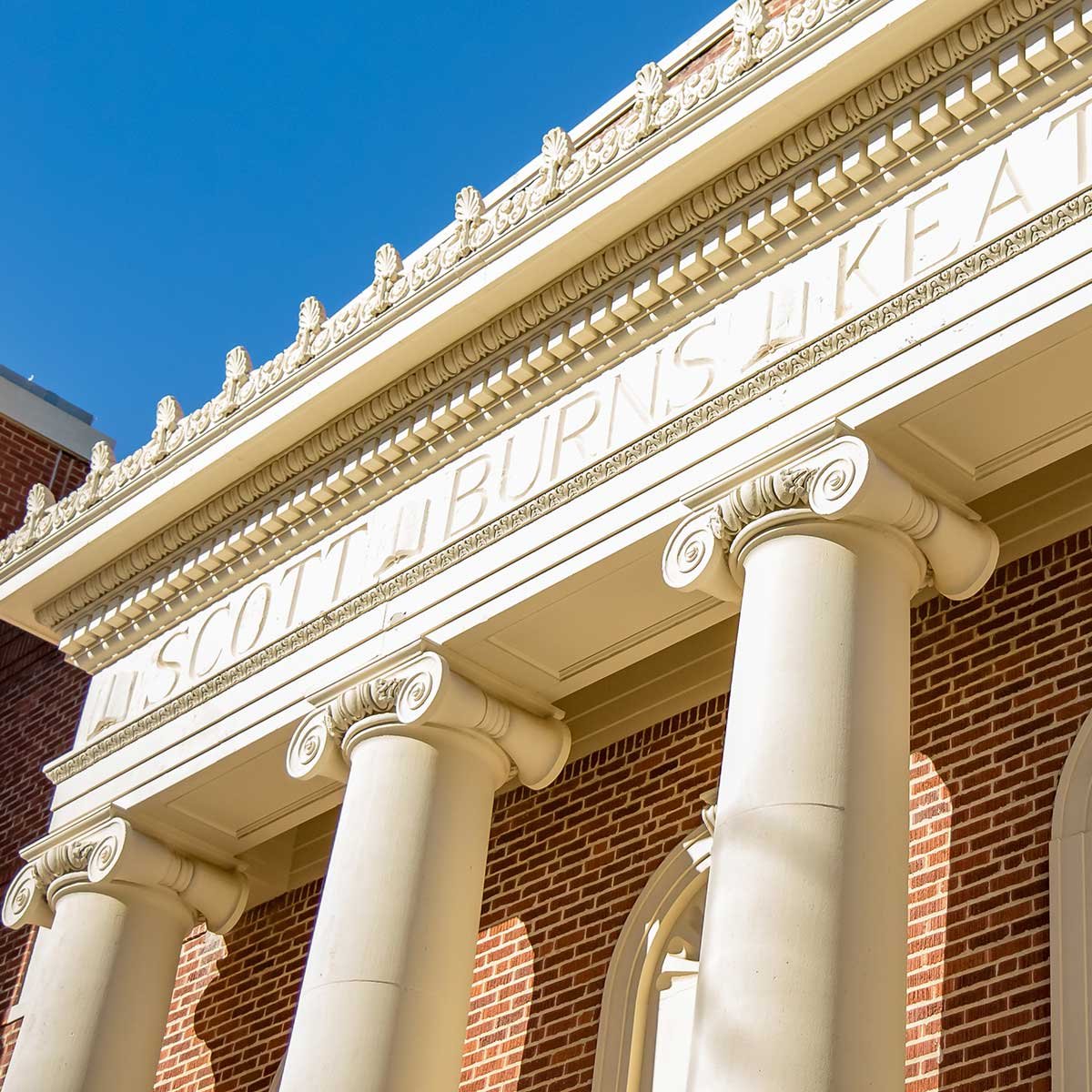 Office of the President
Bryon Clark was named interim President of Southeastern Oklahoma State University on September 12, 2019, by the Regional University System of Oklahoma Board of Regents. He began his duties on October 12, 2019.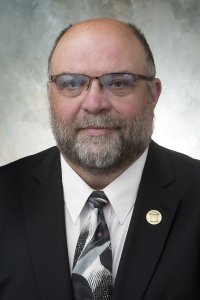 He is a native of Centerville, Iowa, and has been influenced by his experiences growing up on the family farm.  Clark earned his Ph.D. in Biology from Kansas State University in 1989, an M.S. in Biology from Western Illinois University in 1984, and a B.A. in Biology from Central College in Iowa in 1980.
Clark moved to Durant in August 1990 to accept  the position of Assistant Professor in the Department of Biological Sciences.  During his 30 years at Southeastern, he has earned tenure and was promoted to Associate Professor in 1994 and Professor in 1999.  He has served in numerous administrative capacities, including Chair of the Department of Biological Sciences, Director of General Education, Associate Dean/Dean of the School of Graduate and University Studies, Assistant/Associate Vice President for Academic Affairs, Vice President for Academic Affairs, and Acting President.
Before transitioning into administration, Clark engaged students in research projects concerning bats and other small mammals.  He has published more than 30 scholarly articles in scientific journals, presented and/or collaborated on more than 70 presentations given at professional meetings, and received 19 grants totaling more than $14 million.
Clark has received awards for teaching, research, and service, including the Michael Scott Watkins Memorial Award for Excellence in Teaching by a Graduate Student, Burlington Northern Foundation Faculty Achievement Award for Excellence in Teaching, Faculty Senate Recognition Award for Outstanding Research in the School of Science and Technology, and Faculty Senate Recognition Award for Meritorious Service to the University, Profession, or Community.  He has also received outstanding presentation awards at four scientific meetings.
Clark has been active in the community and served as Chair of the Board of Directors of Goodwill Industries of Northeast Texas, coached youth soccer, basketball, baseball, and football, and given numerous presentations to K-12 schools and civic organizations.  Many people in Texoma know him as "the batman" because he loves to talk about bats to everyone.
He and his wife Margaret have one son, Gerald.
University Vision
Southeastern will be a leader and innovator in higher education.
Strong academic and student life programs with a solid liberal arts and sciences foundation will characterize the University. Areas such as diversity, globalization, uniqueness, and cultural richness will be distinctive features of the institution.
Initiatives
Promote student enrichment experiences
Expand beyond our regional image
Optimize the learning environment
Enhance collaboration and partnerships
Five Strategic Goals
Academic Excellence
Southeastern will have validated academic programs, based on a strong liberal arts and sciences core, which meet the changing demands of the 21st century through the recruitment and retention of highly qualified, diverse faculty that stays current in their field through active scholarship.
Program validation will be through external accreditations, competitions, nation benchmarking, assessment, and other types of recognition.
The faculty, staff, and administration will work with the student body to enhance Southeastern's strengths of connectedness and familial relationships by emphasizing personal attention to the individual needs of all parties.
Academic excellence will facilitate the recruitment of a well-qualified student body and the acquisition of external resources.
Seventy five percent of all courses taught and credit hours produced within each school will be taught by full-time faculty.
Faculty, staff, administration and students will work to create an educational culture that supports civic engagement through community based problem solving.
Diversity and Cultural Competence
Southeastern will have established a nurturing environment and programming that attracts, actively recruits, and retains a university community of faculty, staff, and students with diverse national, ethnic, and racial backgrounds.
Facilities
Southeastern will have made major progress in developing a "state of the art" campus to meet the teaching/learning goals of the university.
Funding
Southeastern will double its resources from private funding sources, grants and contracts, and collaboration/partnerships with external constituents. Moreover, Southeastern's academic programs and their support areas will be the principal driving force for the allocation of resources to deliver all programs at a level which encourages national recognition.
Recruitment and Retention
Southeastern will increase its enrollment to 5000 by optimizing recruitment/retention strategies and by expanding its mission beyond its traditional service area through alternative delivery formats and new delivery sites.