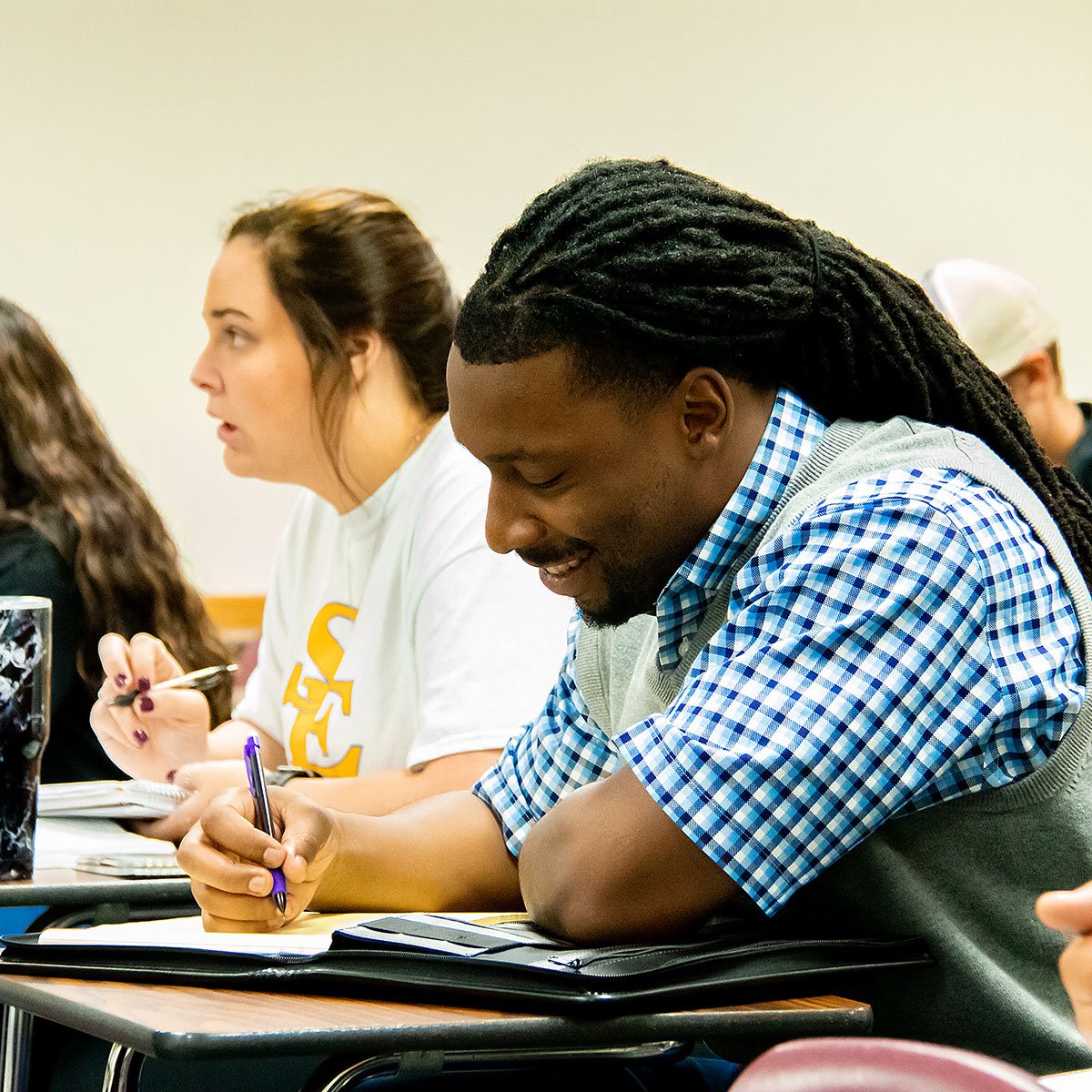 Office of the Registrar
Welcome to the Southeastern Oklahoma State University Registrar's Office. Our office is where students enroll in classes, request copies of transcripts, request enrollment/degree verification, receive degree checks, and apply for graduation.
The Registrar's Office supports the mission of the University by providing accurate, responsive and respectful service through the continual development of our staff, policies, procedures and technology. Services of the Registrar's Office include maintaining a true and complete academic record of each current and former student; providing enrollment services necessary for students to attain their educational goals; and safeguarding the integrity and security of each student's record.
The Registrar's Office seeks to fulfill its mission:
through a commitment to high quality service based on the principles of mutual respect, fairness, and excellence;
by serving as an information resource for students, faculty and staff and actively seeking ways to provide efficient and immediate access to information while protecting student privacy;
by effectively informing students of their rights, responsibilities, and procedures;
by providing consistent interpretation, administration and compliance of academic policies and procedures in accordance with institutional, state and federal guidelines;
through the usage of the latest technology and procedures that will enhance services while ensuring the integrity, confidentiality and security of academic records and information;
through a professional staff committed to excellence and who exhibit and practice good public relations, adaptability, cooperation, initiative, flexibility, and consideration of others within and outside the office;
through the adoption of the professional practices and ethical standards of the American Association of Collegiate Registrars and Admissions Officers.
Student Right to Know and Campus Security Act
In accordance with the requirements of the Campus Security Act of 1990, Southeastern Oklahoma State University is required to publish and distribute an annual security report containing campus security policies and procedures as well as campus crime statistics.  The information is distributed to students and employees through appropriate publications and emails such as the Student Handbook and the Campus Safety reports.  Applicants for admission may request copies of the report from the Office of Admission.  Copies of the summary report are also available, upon request, at the Campus Police and Safety Office.  The most current report is available here:   Annual Security Report
The Student Right to Know Act also requires Southeastern to disclose to all enrolled and prospective students statistics on the graduation rates of undergraduate students.  This information is published annually.  For a copy of this publication, contact the Registrar's Office, 580-745-2165, Administration Building Room 100.