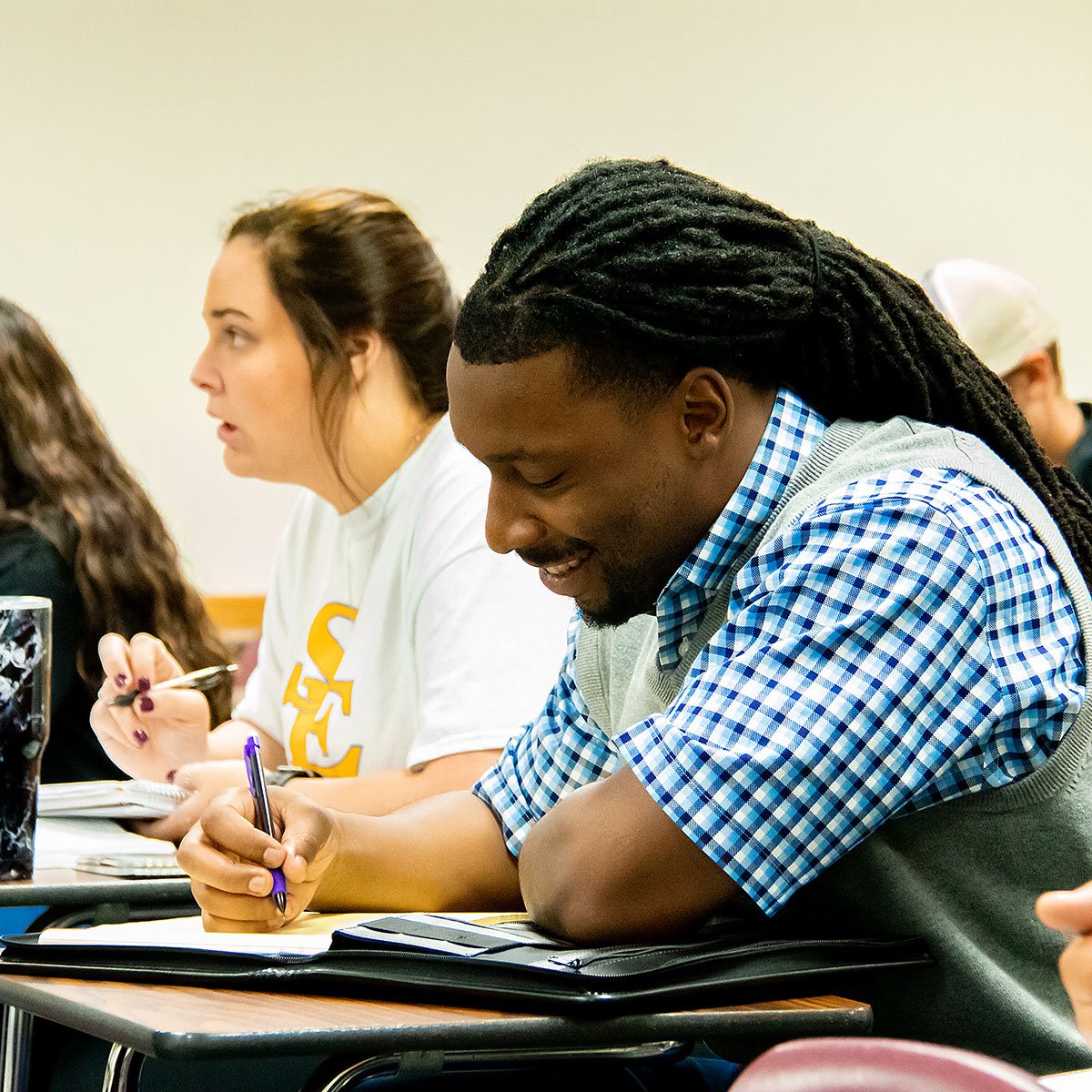 Academic Calendar
Advisement
All students must be advised each semester before enrolling. You may contact the Advising Center (advising@se.edu or 580-745-2370) or your major advisor to make an appointment.
SE Refund/Drop Policy
Once a student selects classes and enrolls/pre-enrolls, the student is considered to be "officially enrolled" and is responsible for all tuition/fees incurred. Dropping/withdrawing from courses is the sole responsibility of the student. Southeastern does not automatically cancel a student's enrollment for non-payment of tuition/fees.
During the first two weeks of each semester, students who are reported as "Never Attended" in a course will be administratively cancelled from enrollment in that course. Students will only be cancelled from courses where they are reported as "Never Attended".
Short term/block classes will have shorter drop/add/refund deadlines than full-semester classes. Please see the Academic Calendar for specific deadlines to add or drop block classes.
Pre-Enrollment Dates

Priority Pre-Enrollment for Currently Enrolled Seniors and Graduate Students
Online (24/7) or Walk-In (M-F, 8-5:00)
October 4 – October 10
Open Pre-Enrollment for All Students
Online (24/7) or Walk-In (M-F, 8-5:00)
October 11 – January 7

Semester Dates

16 Weeks
First 4-Week Block
Accelerated Online Programs – Term I
Accelerated Online Programs – Term II
Classes Begin
January 10
January 10
January 10
March 7
Payment Due Date for Tuition & Fees (without Fin Aid)
January 10
January 10
February 28
April 30
Last Day to Add a Class
January 14
January 10
January 7
March 4
Last Day to Drop a Class with No Grade
January 14
January 14
January 14
March 11
Last Day to Drop a Class with Refund/No Charges
January 14
January 14
January 14
March 11
Faculty Deadline to Certify Attendance
January 18 by noon
January 18 by noon
January 18 by noon
March 21
Deadline to Apply for Graduation
April 1
April 1
April 1
April 1
Faculty Deadline for Mid-Term Grades
April 4
January 24
February 8
April 12
Final day to Drop or Withdraw (Grade will be "W")
April 8
January 28
February 15
April 19
Faculty Deadline for Summer/Fall 21 Textbook Adoptions
April 14
April 14
April 14
April 15
Final Exams
May 2-6
Last Day of Class
Last Day of Class
Last Day of Class
Last Day of Semester or Block Class/Term
May 8
February 4
February 27
May 1
Commencement
May 7
May 7
May 7
May 7
Faculty Deadline to submit Final Grades to Registrar
May 10 at noon
February 11
March 1
May 3
Holidays (no classes)
MLK Day (January 17)
Spring Break (March 14-20)
Easter Holiday (April 15)