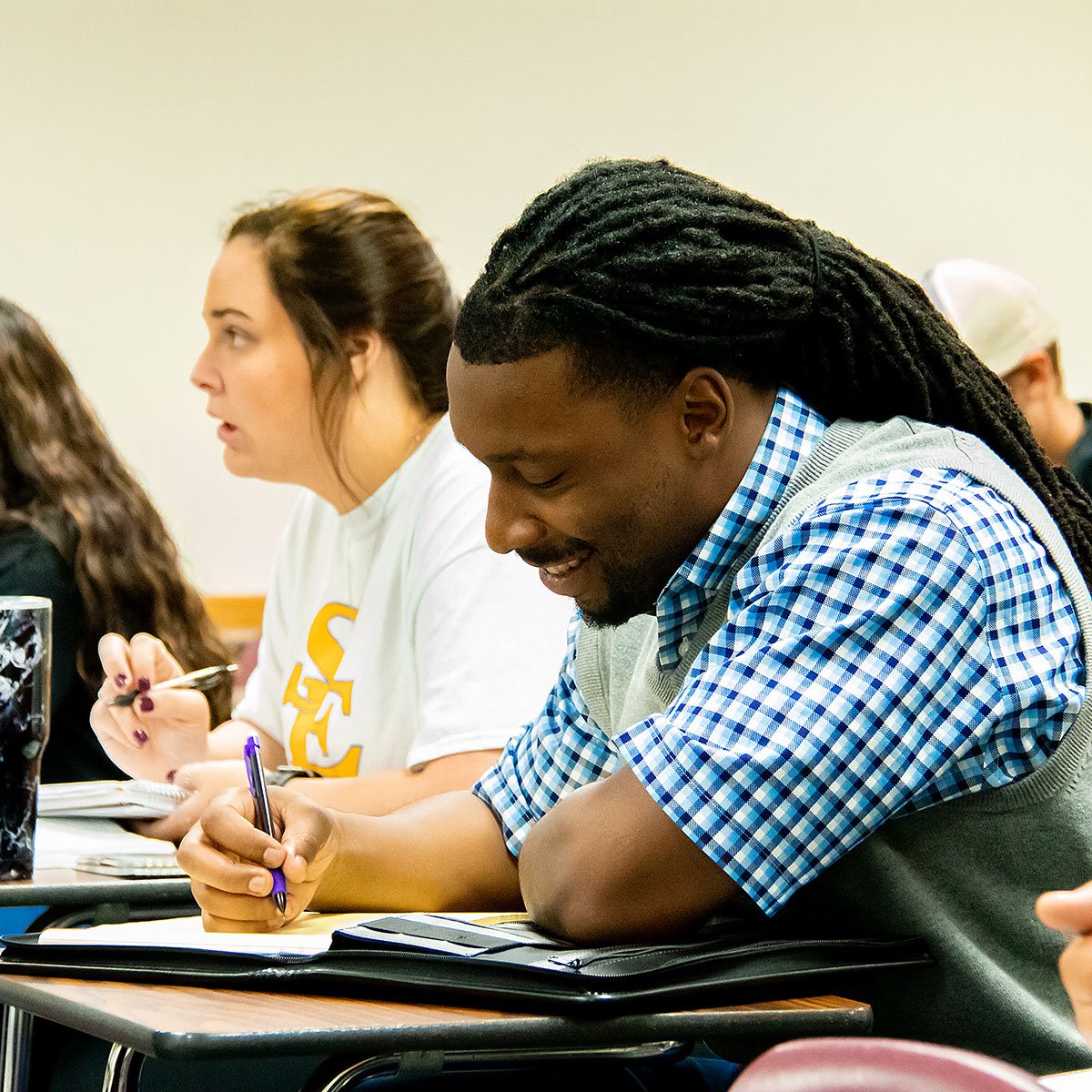 Transcripts
NOTE: The Southeastern Campus is currently closed to visitors and non-essential personnel due to the COVID-19 pandemic.
Anyone needing an official transcript immediately may request to have one sent electronically by clicking here. Official E-Transcript requests will be processed daily.    
Due to teleworking, official paper transcripts will not be mailed until the campus reopens.
If you have any questions or need additional assistance, please email transcripts@se.edu.
A photo ID must be presented at the time of the request. Currently enrolled students may also view their unofficial transcripts via CampusConnect.
In–person requests will be processed on demand after the completion of a "Transcript Request" form by the student. A photo ID must be presented at the time of the request. Although official transcripts will be available on a walk–in basis, there may be a waiting time depending on length of transcript and number requested.
If someone other than the student will be picking up the transcripts, the student must indicate who will be picking up the transcript in the original request. If not indicated in the original request, a written release from the student will need to be presented at the time of receipt stating that the person is authorized to pick up the transcript. The authorized person will also need to show a picture ID.
To Order an Official or Unofficial Transcript
There is no charge for an official transcript picked up in the office or sent by mail.  A service fee is charged for official transcripts sent electronically. Transcripts are not released if there is a hold on the student's records (ex: financial, library, etc).
To have an official transcript sent Electronically, click here.
To have a transcript sent by Mail or Fax, click here.
Further questions concerning transcripts requests may be directed to the Registrar's Office at 1–580–745–2165.