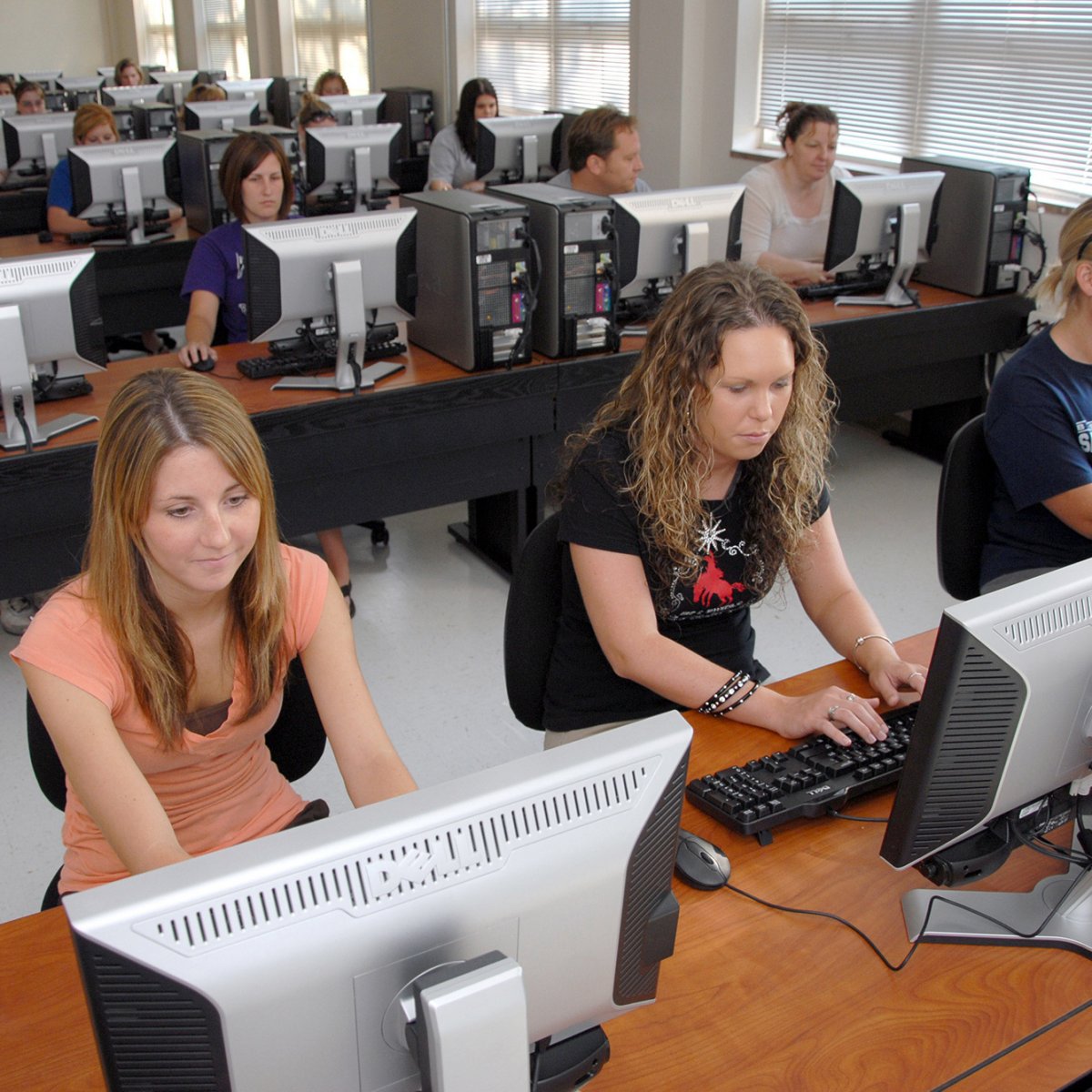 Biochemical Technology
Chemical research has led to the discovery and development of new and improved synthetic fibers used in our clothing, paints used to color countless items in our world, drugs used to vastly improve human health, alloys and composite materials used to make stronger and more durable structures, and thousands of other products in our lives. In studying Biochemical Technology, SE students have the opportunity to use highly sophisticated equipment in both teaching and research laboratories.
Program Outcomes
Graduates of Biochemical Technology gain the pre-professional training required for entrance into schools of medicine, osteopathy, dentistry, veterinary medicine, optometry, nursing, physical therapy, engineering, pharmacy, and allied public health fields.
Why Biochemical Technology?
Reason #1
Opportunities for research and presentation at local, state, and national level
Reason #2
Strong track record for preparing students for professional programs
Reason #3
Departmental scholarship opportunities
Program: CHEMISTRY
Major/Minor: Biochemical Technology
Degree: Bachelor of Sciences (B.S.)
Dept: Chemistry, Computer and Physical Sciences
School: Arts and Sciences
Major Code: 010
General Education (44 Semester Hours)
Specified General Education Requirements
BIOL 1404 Principles of Biology I
CHEM 1315 General Chemistry I
MATH 2215 Calculus I or MATH 2143 Brief Calculus with Applications
Communications (9 Hours)
1. English (ENG 1113 and ENG 1213)
2. Speech Communication (COMM 1233 or 2213)
Social and Behavioral Sciences (12 Hours)
1. Political Science (POSC 1513)
2. American History (HIST 1513 or 1523)
3. Social Science (ECON 2113, GEOG 2723, HIST 3513, or SOC 1113)
4. Mental and Physical Health (KIN 1113 or PSY 1113)
Science and Mathematics (14 Hours)
1. Biological Sciences (BIOL 1404)
2. Physical Sciences (CHEM 1315)
3. Mathematics (MATH 2143 or 2215)
4. Computer Proficiency Requirement (BIM 1513 or CIS 1003)
Humanities (9 Hours)
1. Humanities, Philosophy, and Lit (ENG 2313, 3893; HUM 2113, 2223, 2313; or PHIL 2113, 2223)
2. Fine Arts (ART 1003, 1103, 2103, 3013, 3083; MUS 1113, 1123, 3133; THTR 1143, 1183, 2183, or 3183)
3. Foreign Language (CHTW 1513; FREN 1113; GERM 1113; SPAN 1113, 1223; ASL 1113; NS 1213)
MAJOR REQUIREMENTS (58 Semester Hours)
Core Courses (15 Semester Hours)
CHEM 1415 General Chemistry II
CHEM 3053 Organic Chemistry I
CHEM 3062 Organic Chemistry I Laboratory
CHEM 3425 Chemical Analysis
Biochemical Technology (43 Semester Hours)
Chemistry Component
Chemistry Core (15 semester hours)
CHEM 4115 Biochemistry I
CHEM 4124 Molecular Genetics
CHEM 4193 Biochemistry II
CHEM 4990 Research (4 hours)
CHEM 4951 Senior Seminar
Biology Component
BIOL 1504 Principles of Biology II
BIOL 2114 Introductory Microbiology
BIOL 3404 Genetics
BIOL 3814 Cell and Molecular Biology
Elective Courses
(minimum of 10 hours, 5 hours must be upper division)
CHEM 2113 Inorganic Chemistry I
CHEM 3525 Instrumental Analysis
CHEM 3153 Organic Chemistry II
CHEM 3162 Organic Chemistry II Laboratory
CHEM 4314 Immunology or approved Chemistry electives