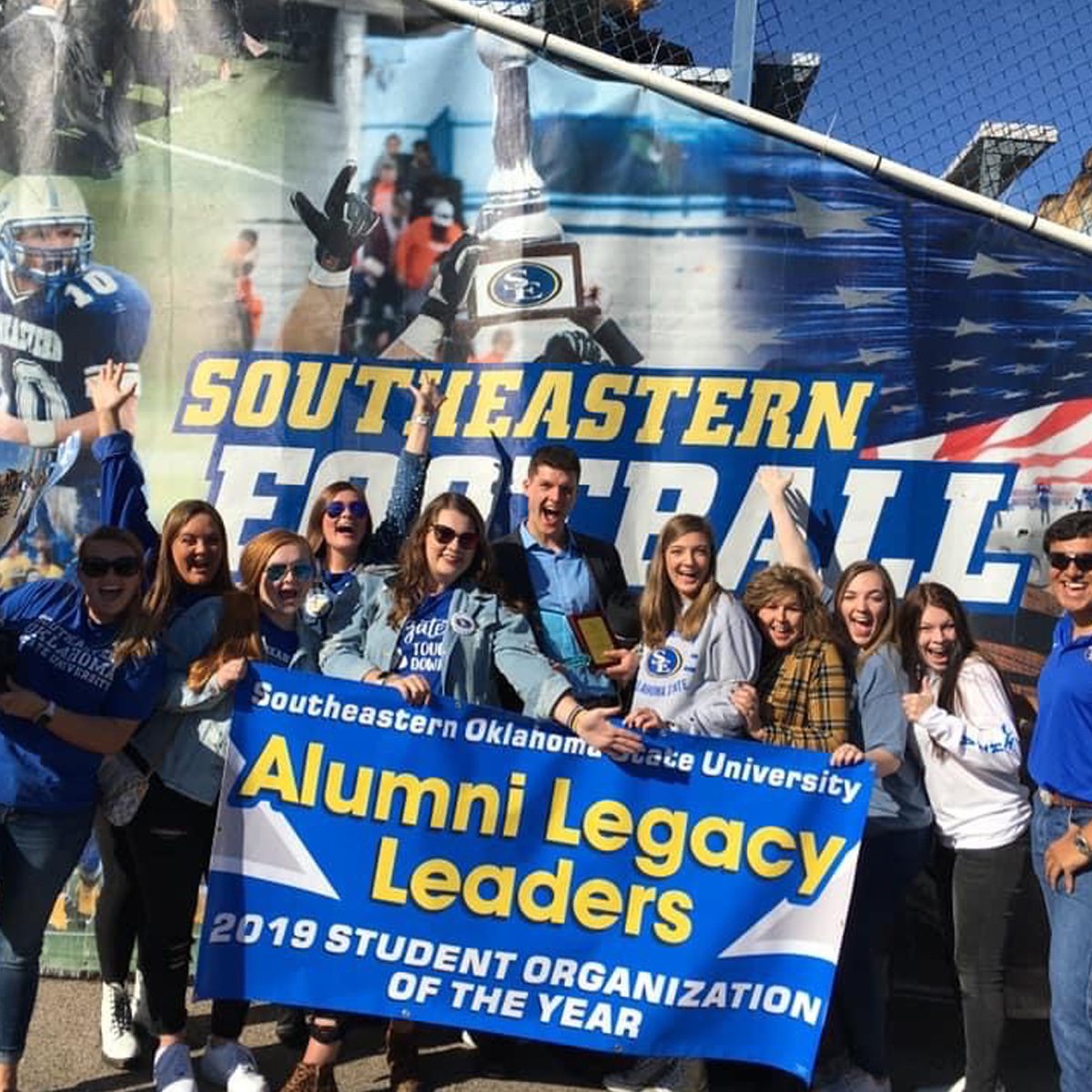 Alumni Legacy Leaders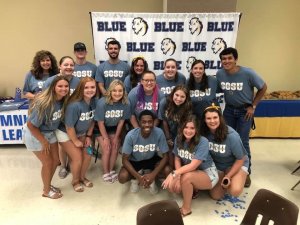 The Alumni Legacy Leaders is a student affiliate group of the Southeastern Oklahoma State Alumni Association. We strive to connect students with our university's esteemed alumni in order to provide a networking experience that showcases the best Southeastern has to offer. We equip our members with networking and leadership skills that will further prepare them for the workforce. Our organization focuses on campus and community outreach, highlighting the importance of strength and connections of our community.
Connect with us on our social media!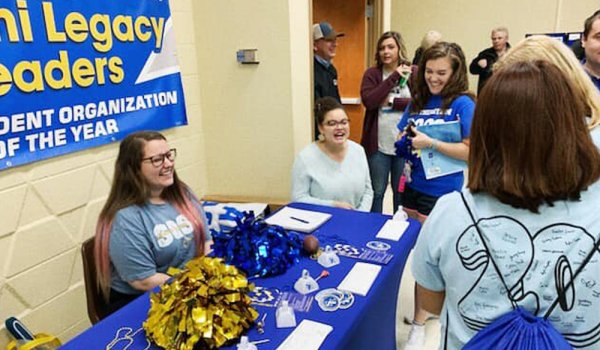 Want to join?
Fill out our registration form and pay your $25 yearly dues. You will then be added to the GroupMe to receive all notifications in order to keep up with all things A.L.L.!
Register Now!
---
Important Dates
Full Member Meetings:
September 1st @ 6:00pm
October 6th @ 6:00pm
November 3rd @ 6:00pm
*All Fall meetings will take place via zoom. Members can find the zoom link via the Alumni Legacy Leaders social media and GroupMe.
Council Meetings:
September 15th @ 8:00pm
October 20th @ 8:00pm
November 17th @ 8:00pm
---

A.L.L. Mission & Vision Statement
The Southeastern Oklahoma State University Alumni Legacy Leaders exists to introduce SOSU students to the SOSU Alumni Association in an effort to cultivate the notion of and value in establishing life-long connections and networking engagements with SOSU and with fellow students. This is an organization which strives for the networking and relationship building through programming, events, community service, and other activities.