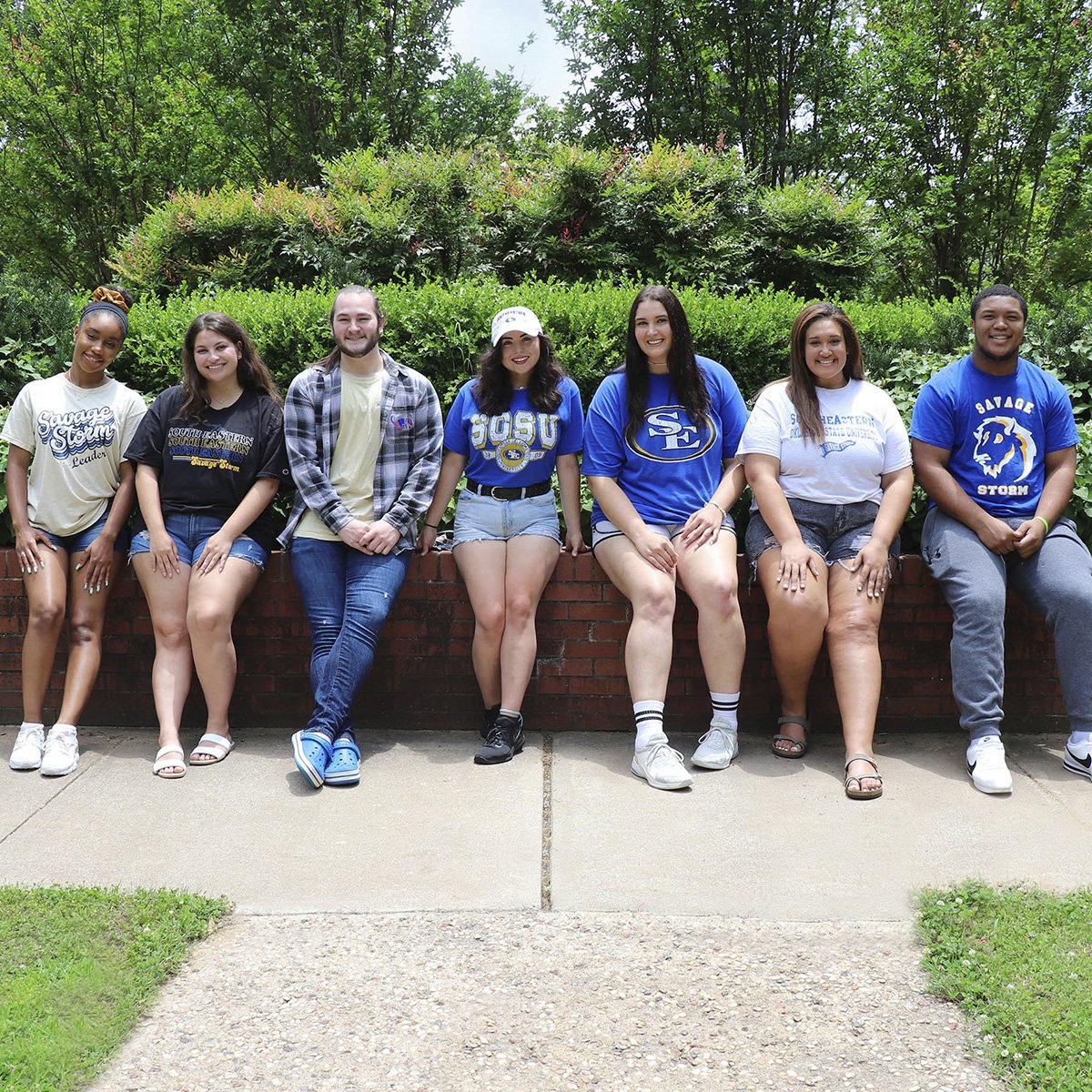 Camp SE 2021: New Student Orientation
This year's CAMP SE is combining with the Big BLUE Experience for one over-the-top New Student Orientation event!
Camp SE 2021 is August 13 – 15, 2021
Camp SE is a New Student Orientation held in August before classes begin. It is a great way for incoming students to get to know the University. For over 20 years, the orientation tradition has provided students with an opportunity to meet other students and transition into the college environment.  All new students are required to attend Camp SE.
Camp SE assists new students with their transition to campus by providing programs and services that outline the University's academic requirements as well as co-curricular developmental opportunities. We provide new students and their families with an understanding of University expectations and requirements. We believe participation in orientation is a pivotal step in connecting students to their campus community and the opportunity for academic success.
Students will be charged a $30 non-refundable registration fee to attend New Student Orientation.
Registration Deadline: August 6, 2021
---
8:00am to 5:00pm
Get it Done! Do you have a list of things to do and need help getting them done? Check in at the Office of Student Life and we will help you! [GDJ Student Union 305]
Campus Safety: Get your Student ID and Parking Permit [Campus Police Department]
Get Your Books and SE Gear [SE Bookstore]
2:00pm to 5:00pm
GOLD Orientation / Safe Schools Training [Russell 317B]
12:00pm Camp SE Check In [GDJ Student Union Gym]
1:00pm Opening Session [Amphitheater]
1:30pm to 3:00pm Breakout Sessions – Financial Aid, Business Office, Student Employment, Career Management Center, Student Wellness, Campus Safety [Ballroom/Magnolia Room]
3:00pm Faculty Friends [Ballroom/Magnolia Room]
3:30pm Class of 2025 Photo [Front Steps of Morrison Hall]
4:00pm Freshmen Convocation [Montgomery Auditorium]
4:30pm Dinner on the Lawn [Front Lawn]
11:00am Choice Sessions – Green Dot Bystander Intervention, Personal Health Plan, Goal Setting, Positive Psychology for a Positive First Year [GJD Student Union]
12:00pm Brunch with your Team in the Cafe [GJD Student Union Cafe]
1:00pm Info Exchange [GJD Student Union Atrium]
1:30pm Playfair [Bloomer Sullivan Arena]
3:00pm Residence Hall Meetings [GJD Student Union Gym]
4:00pm Big BLUE Fun! [Front Lawn]
12:00pm Water Wars – Water slides and FUN! [Front Lawn]
6:00pm Sundaes on Sunday – Come as a team and enjoy FREE ice cream sundaes [GDJ Student Union Atrium]
Goals for Camp SE
Meet and know the names of at least five new people
To set realistic expectations for academic achievement
To identify at least five student services and resources and how to access them
To learn about Southeastern traditions and how I am part of those traditions
To experience life as a college student
What Can Students Expect at Camp SE?
Be introduced to issues often faced by new students & resources available on campus
Learn about SE specific traditions, history, & involvement opportunities
Meet a faculty member & learn about academic expectations
Get your parking sticker and student ID.
What Can Parents & Family Expect at Orientation?
Casual, conversational environment to learn about the University's expectations of their student
Meet with campus administrators, faculty friends, and real live SE students
Have time to visit campus offices to help prepare their students for classes to begin
What does my Registration Fee include?
Snacks

Class of 2025 t-shirt

Big BLUE Swag

Entertainment