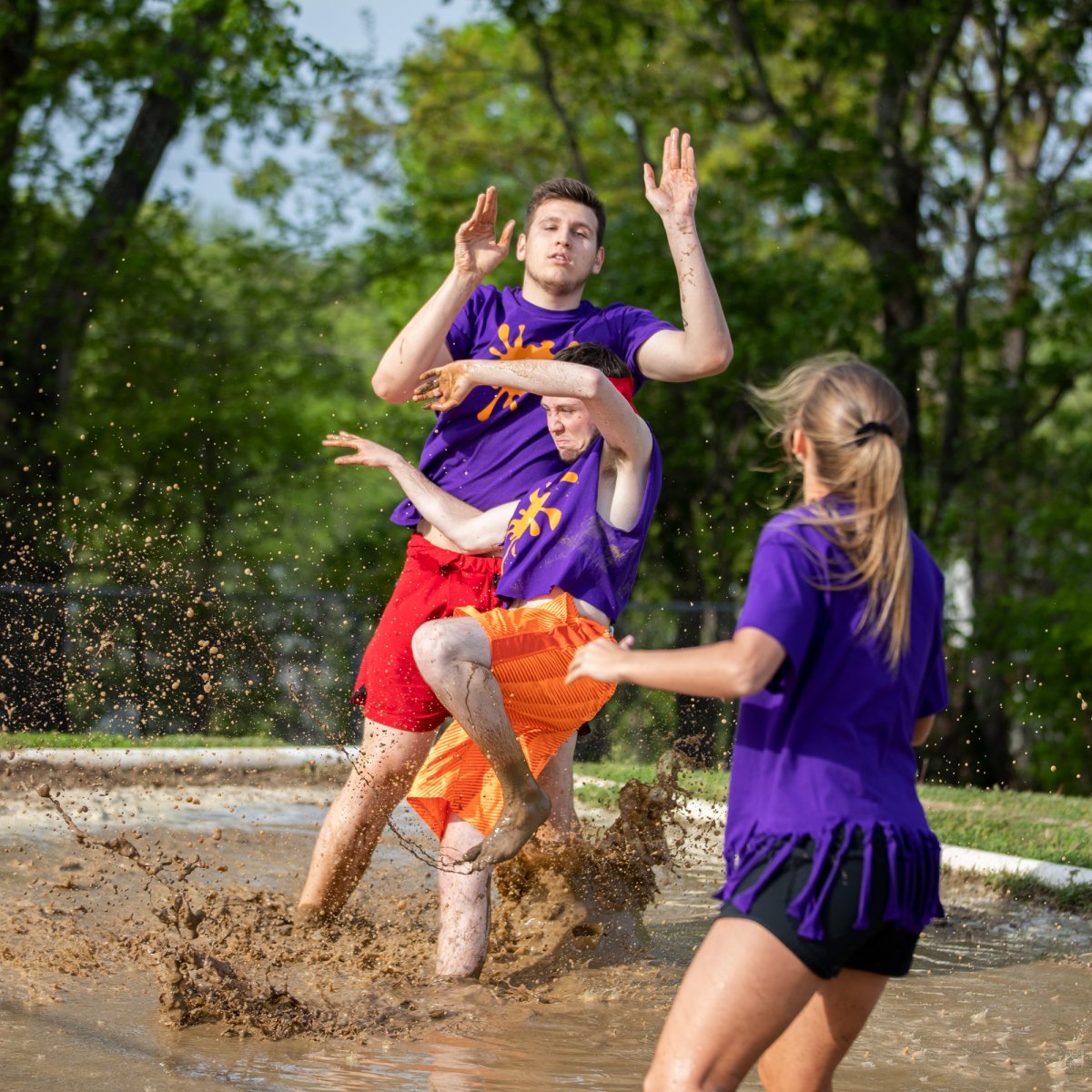 The Big BLUE Experience
The Big BLUE Experience is not just a summer orientation camp. It's the beginning of a relationship between new students and Southeastern Oklahoma State University. While the Big BLUE Experience is a great way for students to learn the ins-and-outs of life at SE, our primary goal is that every camper leaves the Big BLUE Experience feeling they have been connected with a vital support system to help them succeed.
So what is it that makes camp so beneficial? Our camp activities are designed to teach students about academic expectations, life at SE, SE's history and traditions, how to get involved, and many other things to help ease their transition to SE. That stuff is important, but what students talk most about is all the people they've met at camp. They not only know important information that will help them succeed, but they know that they've got a support system in place that they can turn to whenever transitions get tough. And that's why the Big BLUE Experience can be an asset to everybody.
Register for the Big BLUE Experience
Waivers must be completed for the Big BLUE Experience and the Crosspoint ropes course.
Big Blue Waiver             Crosspoint Waiver
Maybe you're from Durant or the area and practically grew up on campus. You may know how to get from the Student Union to the Football Stadium, but do you know where you can get free tutoring, get involved in campus organizations, or even apply for scholarships?
Maybe you know a lot of people from your high school that are coming to Southeastern, so you feel like you already have your support system in place, but do your friends know the Southeastern fight song?
Maybe you have an older brother or sister already on campus. But do you know the people you will be living with all year?
Come to the Big BLUE Experience and find out about all the hidden gems on campus, the proud history of SE, what college classes will be like, and meet your fellow classmates and some of our very best students who will serve as Savage Storm Leaders for you throughout your time here at SE!
Big BLUE Experience Tips
Check your SE email – All emails regarding the Big BLUE Experience information will be sent to the student's SE email account
Let us know if you have any questions – If you have any questions about the Big BLUE Experience, please email memberson@se.edu or call us at 580.745.2266
Camp Fee must be paid ahead of time:  The $150 camp fee must be paid by July 17, 2019
Camp fee includes: Lodging, Transportation, Meals (lunch, dinner, breakfast, lunch), Swag Bag, Ropes Course Facilitators, and Entertainment