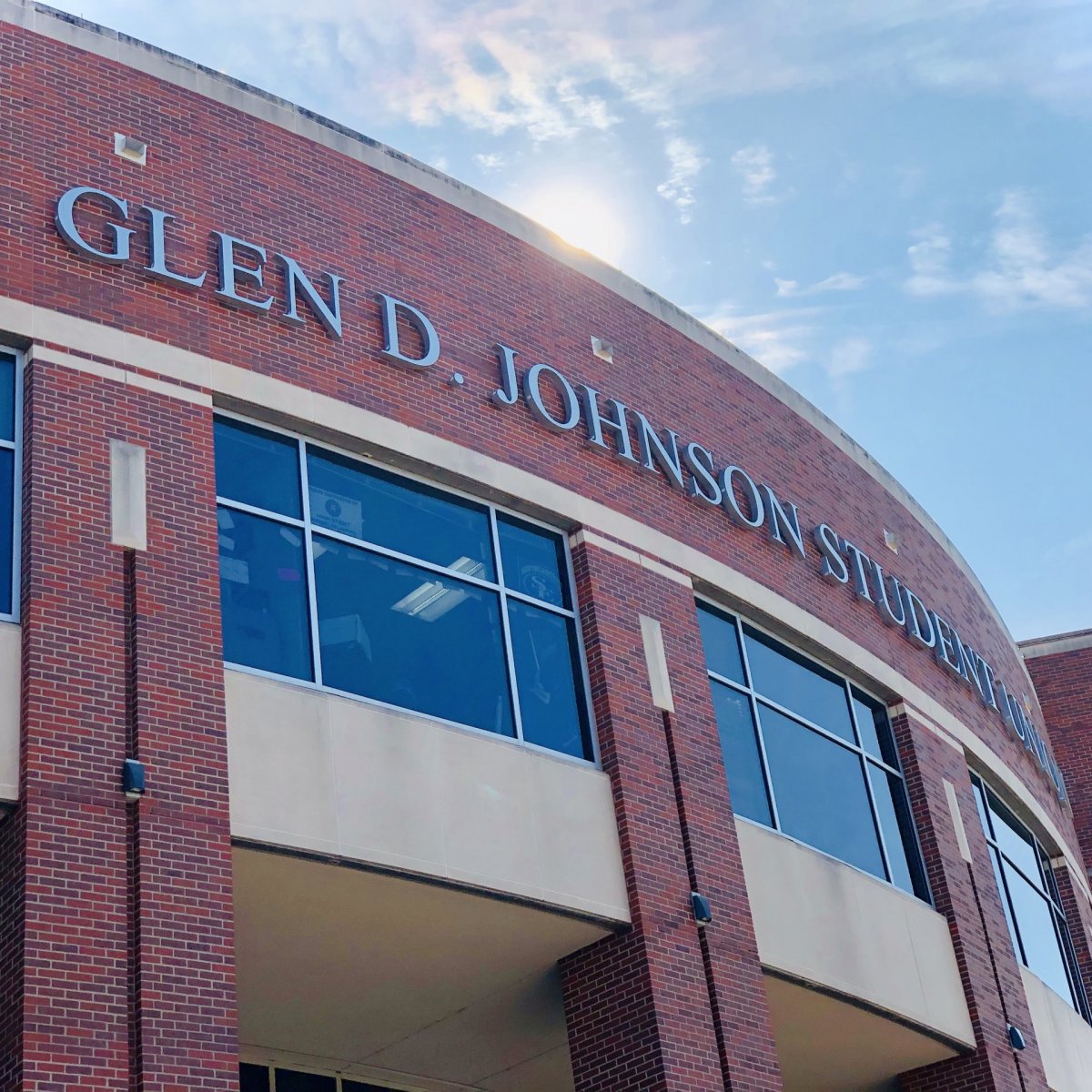 Student Government Association

Message from the President
Welcome to the Student Government Association Website! We hope that this will assist you in locating any information about the SGA you may need. If you have any questions, concerns, or compliments that you would like to be presented to the Student Senate and university administration, please don't hesitate to contact the SGA. We are busy planning many great events for the upcoming school year, and we have some great ideas for making the "Campus of a Thousand Magnolias" an even better place to be! Our chambers are located in the Student Union on the 3rd floor (SU 316), and we invite you to drop by anytime. If you ever have any questions we will be glad to help you, or send you in the right direction. Our mission is to serve the students to the best of our ability in every way that we can.
Go Savage Storm!
-James Quarles, SGA President
President
James is a Senior Biology & Chemistry double major from Achille, OK. He plans to attend medical school at Oklahoma State University after receiving a B.S. in Chemistry, Interdisciplinary Medical Sciences degree from Southeastern. James is President of Sigma Tau Gamma Fraternity, Treasurer of American Chemical Society, a 2018 President's Leadership Class graduate, and a Pre-Med Club member. He works for Dr. Melissa Brewer as a teacher's assistant and for Vice President Liz McCraw in the Student Affairs office. In his downtime, James enjoys competitive shooting and working on his truck.
Vice-President
Erin is a Senior Biology & Chemistry double major from Boswell, OK. She intends to graduate from Southeastern with a B.S. in Chemistry, Interdisciplinary Medical Sciences degree and attend vet school at Oklahoma State University. Erin is involved in many organizations on campus including the Honors Program, Tri Sigma Sorority, Savage Storm Leaders, American Chemical Society, Alumni Legacy Leaders, as well as Student Government Association. She works at Boswell Animal Kare as a veterinary assistant and at Southeastern as a teacher's assistant for Dr. Dixon's Microbiology Lab. Along with her busy schedule, Erin enjoys hanging out with her friends, watching movies and tv shows, growing her extensive book collection, and traveling with her family.
Secretary
Mekenzie is a junior double Theatre major in Acting/Directing and Theatre Management and Promotion with a Dance minor. After graduating Southeastern, she plans to move to Dallas and pursue an MFA in Theatre. Mekenzie is President of Alpha Psi Omega, Treasurer of Sigma Sigma Sigma, Vice President of Alumni Legacy Leaders, a member of the 2019 Presidents Leadership Class, the SPARKS dance team, Savage Storm leaders, Theatre @Southeastern, and Cardinal Key Honor Society. Mekenzie is a student worker in the Student Affairs Office, Career Management Center, and the Theatre Department. Outside of working and class, Mekenzie enjoys dancing, cooking, hanging out with friends, and watching TV.
Meeting Times
Senate Meeting @ 6:00 PM on Thursdays
Executive Committee Meeting @ 5:15 PM on Mondays
SGA Application
Governance
Agendas