True Blue Ambassadors
WE ARE LEADERS!

True Blue Ambassadors are a group of outstanding student leaders who represent SE at Recruitment and Alumni events and assist the President in hosting special guests on campus. These ambassadors also give campus tours for our future students. All of these students were nominated by faculty and staff members and went through an application and interview process. For more information on True Blue Ambassadors, contact the Office of Admissions & Recruitment at (580) 745-2060 or recruitment@se.edu.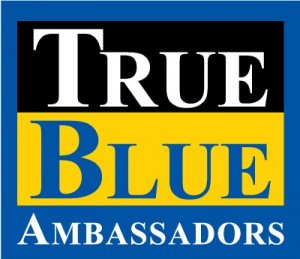 Want to join True Blue?
To submit your True Blue 2021-2022 applications, please scan and email your applications to recruitment@se.edu. Once your application is received, the Office of Admissions & Recruitment will contact you.
Meet Your True Blue Ambassadors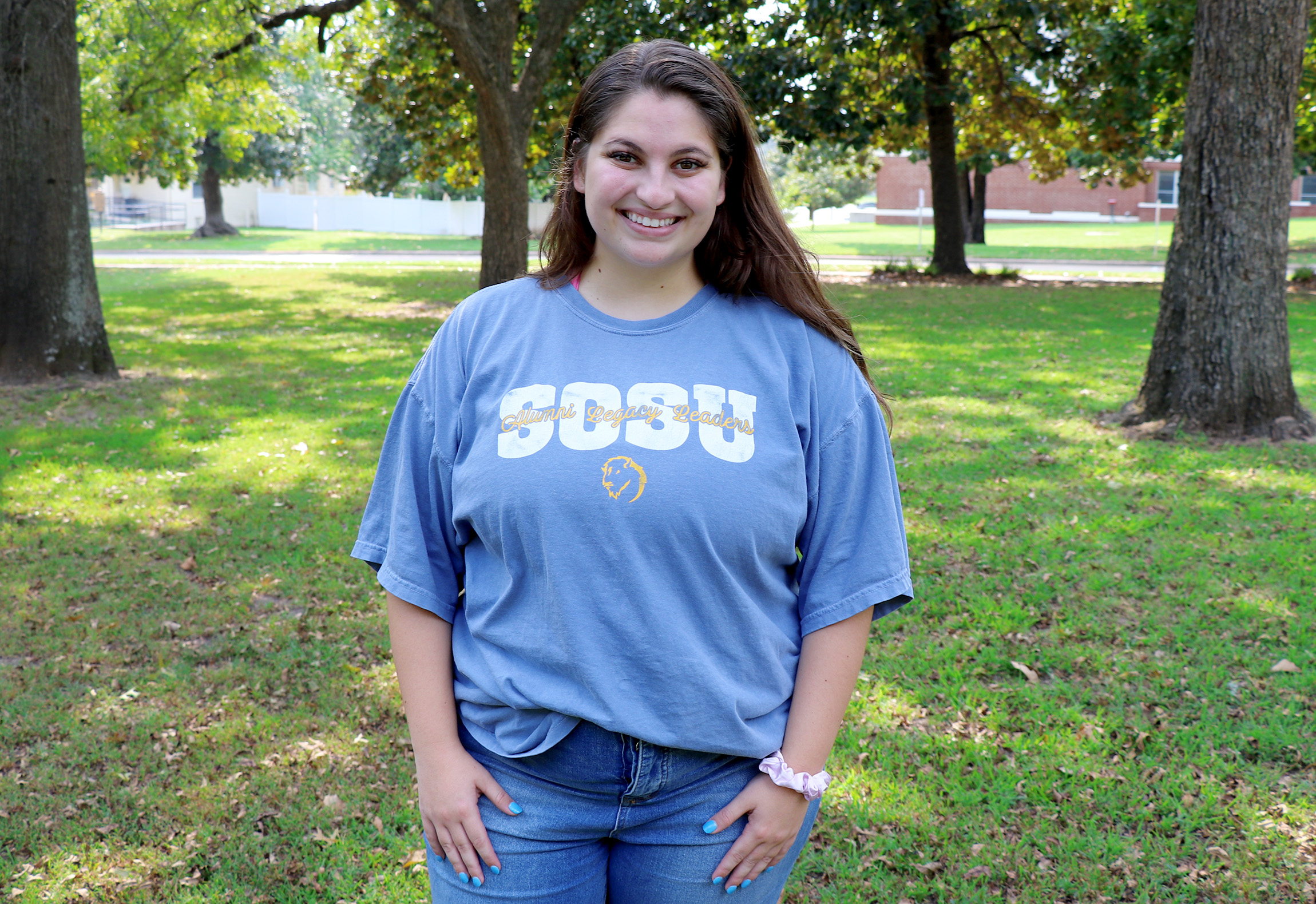 Anna Antuono
Ardmore native Anna Antuono is a Special Education major and chose SE because of the tremendous opportunities offered to her as a freshman. While at SE, she's founded a women's empowerment organization (W.E. of Southeastern), served as Student Body President, and is currently an Assistant Residence Hall Director, True Blue Ambassador, and PLC member. Her advice to you? "Be open to every opportunity!"
Emily Hill
Durant, OK native, Emily is an Elementary Education major and a 5th generation education student. She's involved in Honors Program, BCM, Women Empowered, and True Blue Ambassadors. Her favorite SE tradition? Singing the alma mater at the end of football games with other students and alumni. She urges new students to get out and try new things, take a fun class, or find a new hobby.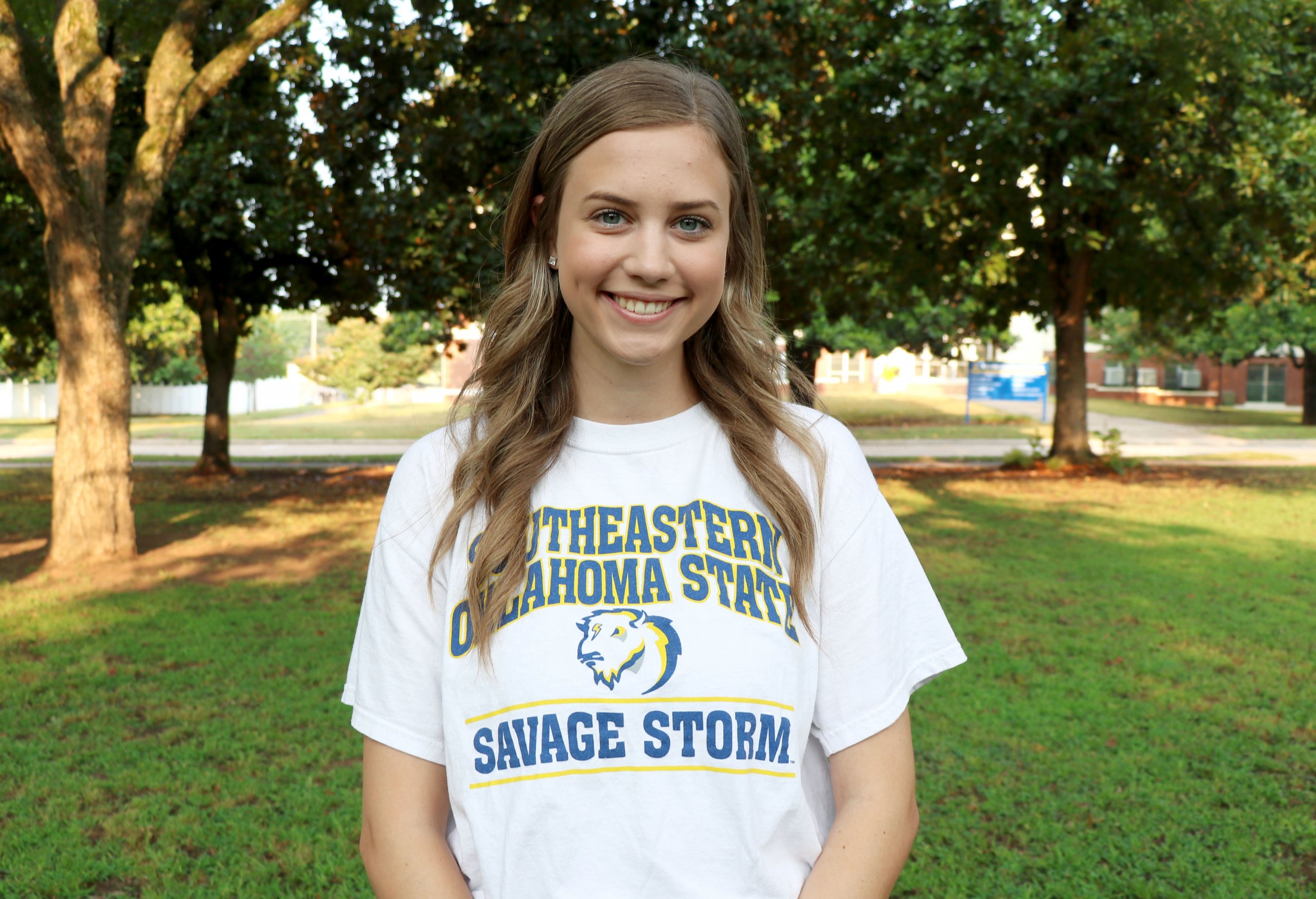 Gracie Ellis
Lone Grove, OK native, Gracie Ellis is a Chemistry/Biology major [pre-med] who chose SE for their dedicated science programs and friendly atmosphere. Her favorite spot on campus is the Student Union because it's a great place to hang out and meet new people. She's involved in the Pre-Med Club as well as Alumni Legacy Leaders and True Blue Ambassadors. She encourages new students to "get involved and try new things!"
Hannah Nance
From Valliant, OK, Hannah Nance is an Early Childhood Education major who was interested in SE because of the education program and fell in love with the campus upon visiting. She's currently a member of Alpha Sigma Tau Sorority, VP of Community Relations (SGA), a Women Empowerment mentor, PLC Alumna 2017, and a Wellness Center Supervisor. "Find your people - it makes adjusting so much easier! If you find good friends - you'll always have a good time."
Jacey Angello
Jacey is an Accounting major from Bokchito, OK, who loves SE's campus life and affordability. She's a member of Native American Student Association and True Blue Ambassadors. The ever-busy lobby of the Student Union is her favorite spot on campus, and Tailgate Alley is her favorite SE tradition. Her advice for new students? "Get involved and apply for as many scholarships as possible!"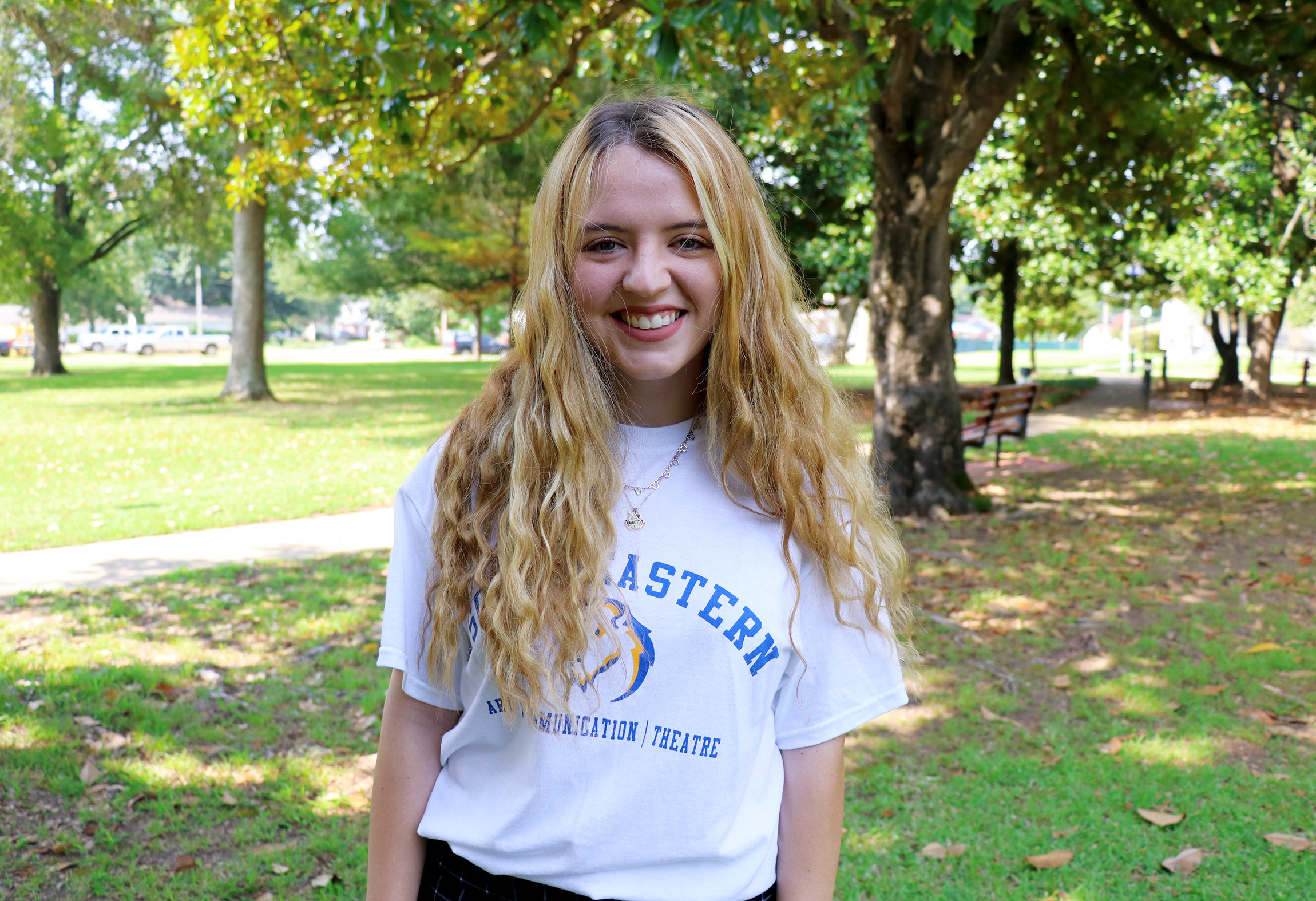 Kirsten Piatt
Originally from Ardmore, OK, Kirsten is an Art Education major and involved in True Blue, VACO, and PLC (2017-18). Having 30+ relatives as SE graduates, she naturally fell in love with Southeastern and the Durant community. "SE is in my blood." Her advice to make the most of your time in college? "Get out of your comfort zone. Join that club and meet people."
Lilly Alvarado
From Wayne, OK, Lilly Alvarado is a Psychology major with a Dance minor. Coming from a small high school, Southeastern's one-on-one attention to students made her feel right at home. She's a member of PLC and True Blue Ambassadors. Her favorite tradition is Homecoming, making it no surprise that her advice to new students is to go to campus events and make friends!
Madison Hunt
Madison Hunt is a Biology & Chemistry double major [pre-dental] from Lone Grove, Ok. Her favorite SE tradition is the MLK Day of Service. "This is a fun and great way that SE helps give back to its community every year." She loves being involved on campus and is currently a Savage Storm Cheerleader and student worker. She's also part of PLC (2019), Student Government Association, Alumni Legacy Leaders, True Blue Ambassadors, and Pre-Med Club. "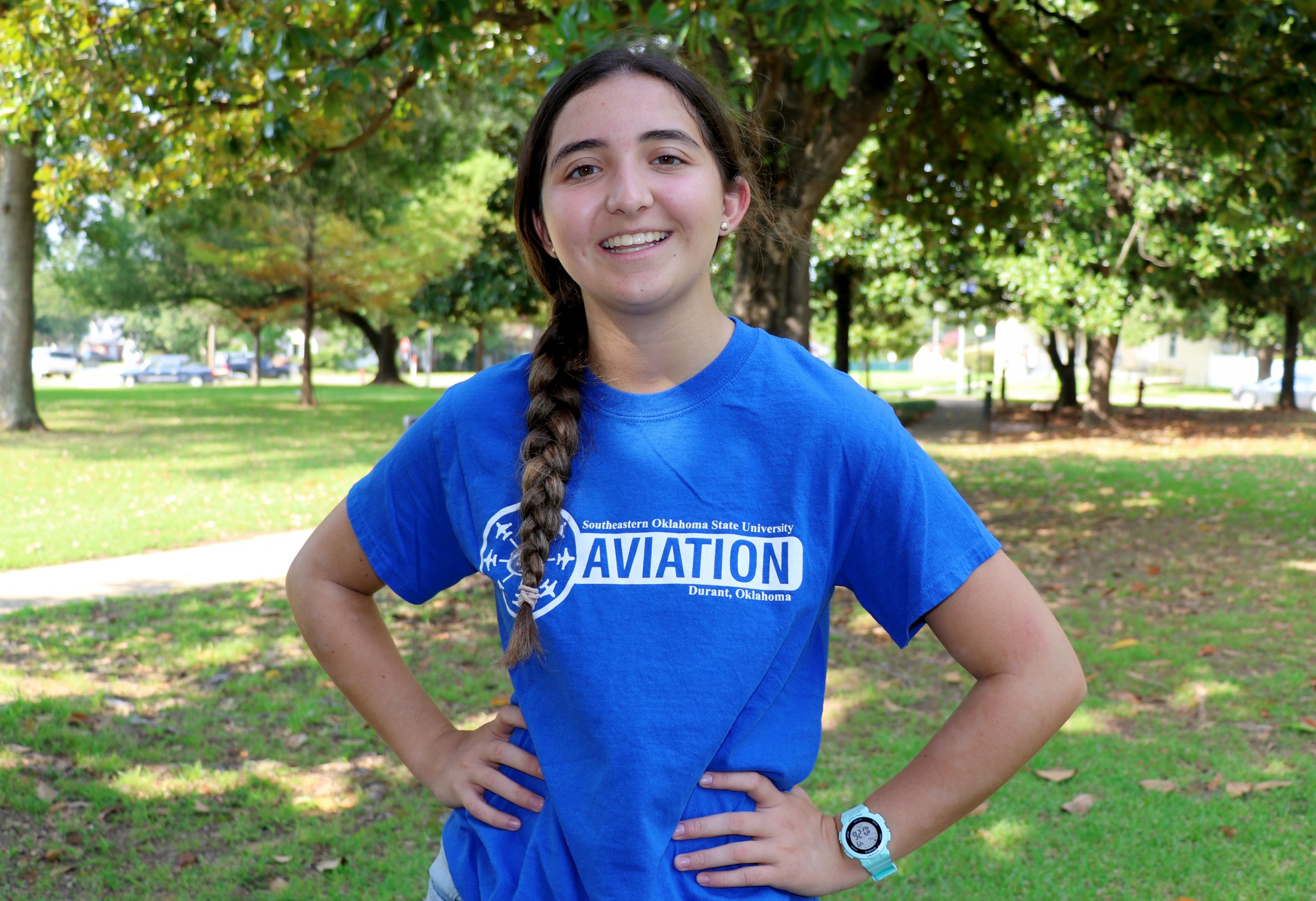 Tatiana Beach
Tatiana Beach is an Aviation major from Flower Mound, TX who has found a home here at Southeastern. As a member of the SE Color Guard, her favorite place on campus is the football field. She's also a member of Women in Aviation, PLC, Alumni Legacy Leaders, Women Empowered, and Kappa Kappa Psi as well as working as a Resident Assistant. Her advice? "Don't put your eggs in one basket. People, jobs, and decisions will come and go. Don't let it ruin your time here!"