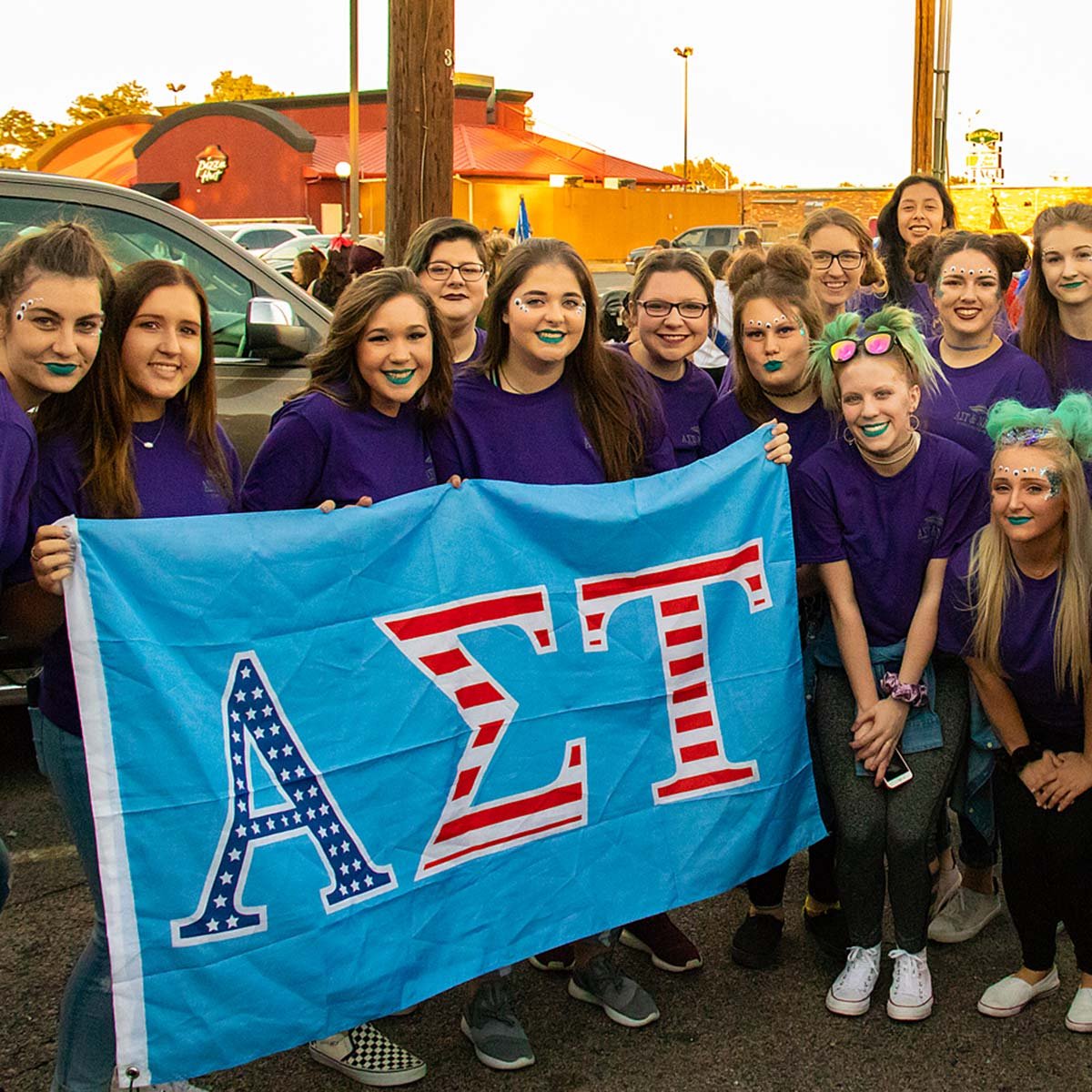 Going Greek!
Leadership, Scholarship, Service
Joining Southeastern's Greek Community gives you the opportunity to be a part of a group of men and women dedicated to similar causes, academic success, and each other. The Greek tradition builds and honors the bonds between its members and their growth through leadership, scholarship, and service.​
The Greek community offers a unique opportunity for students to apply and practice their leadership skills in real life situations. Each chapter is self-governed and relies on the skills and abilities of its members for successful management. ​
The value of successful scholarship is reflected in the Greek community. Organizations help their members achieve academic success through providing tutoring sessions, study skills, and class scheduling assistance. The Greek community, and most chapters, also provide a number of incentives and recognition to those Greeks who achieve academically. ​
SE's Greek community engages in both the campus and local community. Volunteer service is a pillar of Greek life. All SE chapters give back in many ways by providing time or fundraising for causes they wish to support.​
​