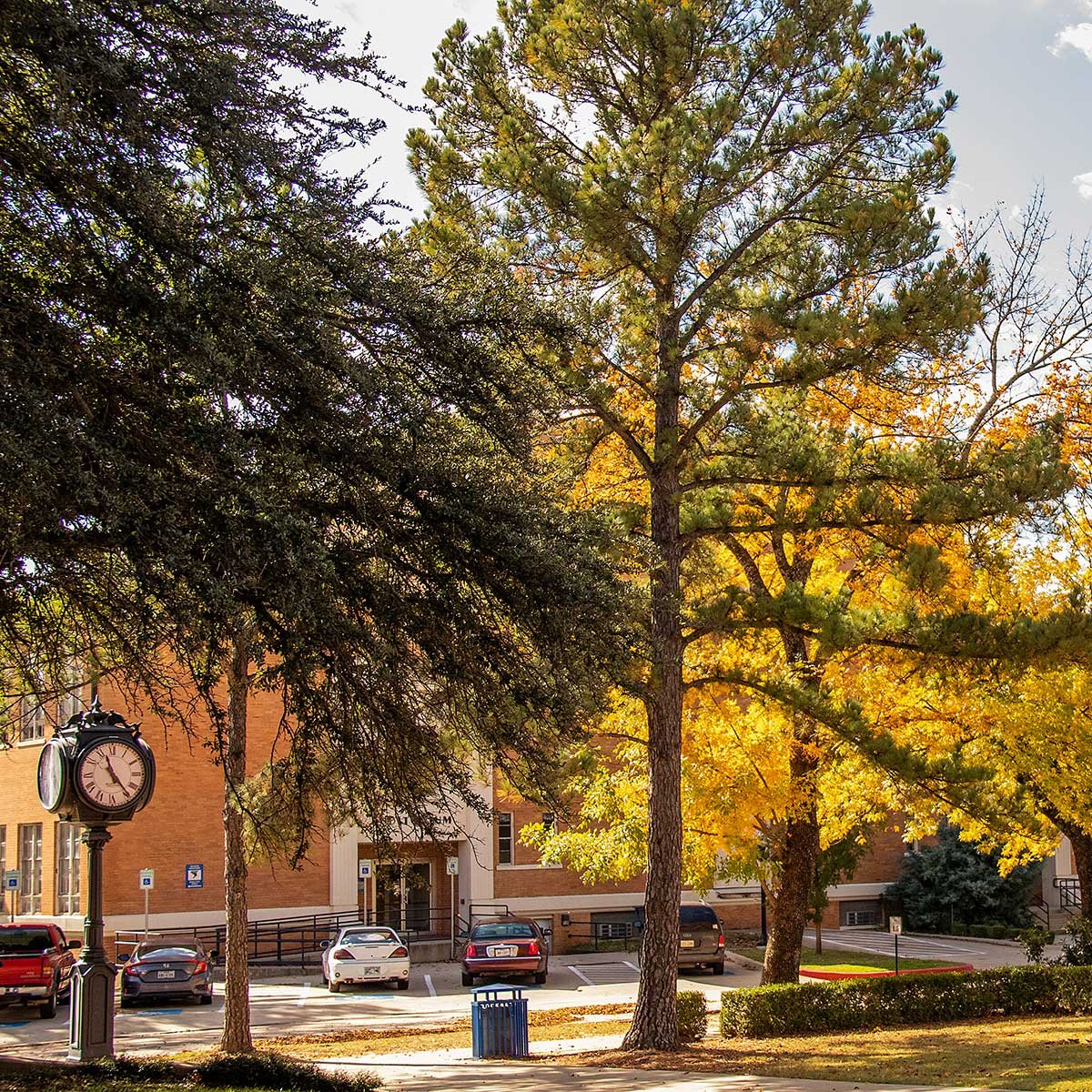 Organizational and Strategic Communication
In the Organizational and Strategic Communication program, students study communication practices within and between businesses and organizations, including topics in conflict management, leadership, negotiation, team problem-solving, persuasion and influence. The program equips students with the confidence and critical thinking skills needed to communicate appropriately to diverse audiences and provides a flexible and challenging program for students seeking professional careers in administrative business, education, health, legal, and political organizations.
Program Outcomes
Recent graduates have secured employment in training and employee development, organizational development, public affairs, while others have pursued law degrees and graduate degrees in communication.
Why Organizational and Strategic Communication?
Reason #1
Improve your public speaking ability
Reason #2
Develop motivational techniques and leadership skills
Reason #3
Complete the major requirements in two-years, either face-to-face or online
Reason #4
Assist faculty-mentors in communication-related training or research projects
Program: COMMUNICATION
Major: Organizational and Strategic Comm
Degree: Bachelor of Arts (B.A.)
Dept: Art. Communication and Theatre
School: Arts and Sciences
Major Code: 049
GENERAL EDUCATION (44 Semester Hours)
Communications (9 Hours)
English (ENG 1113 and ENG 1213)
Speech Communication (COMM 1233 or 2213)
Social and Behavioral Sciences (12 Hours)
Political Science (POSC 1513)
American History (HIST 1513 or 1523)
Social Science (ECON 2113, GEOG 2723, HIST 3513, or SOC 1113)
Mental and Physical Health (KIN 1113 or PSY 1113)
Science and Mathematics (14 Hours)
Biological Sciences (BIOL 1114 or 1404)
Physical Sciences (CHEM 1004, 1114, 1315; PHYS 1114, 2015; PSCI 1114, 1214, or 1414)
Mathematics (MATH 1303, 1513, 1543, 1613, 2013, 2113, 2143, 2215, or 2283)
Computer Proficiency Requirement (BIM 1513 or CIS 1003)
Humanities (9 Hours)
Humanities, Philosophy, and Lit (ENG 2313, 3893; HUM 2113, 2223, 2313; or PHIL 2113, 2223)
Fine Arts (ART 1003, 1103, 2103, 3013, 3083; MUS 1113, 1123, 3133; THTR 1143, 1183, 2183, or 3183)
Foreign Language (CHTW 1513; FREN 1113; GERM 1113; SPAN 1113, 1223; ASL 1113; NS 1213)
MAJOR REQUIREMENTS: Communication (39 Semester Hours)
Core Courses (9 Semester Hours)
COMM 1013 Survey of Communication
COMM 2253 Media and Society
COMM 3113 Communication Theory and Research
Organizational and Strategic
Communication (30 Semester Hours)
Organizational and Strategic Communication Core (12 Hours)
Required Organizational Courses (6 Hours)
COMM 1233 Interpersonal Communication
COMM 3883 Organizational Communication
Choose 9 Hours
COMM 3273 Health Communication
COMM 3323 Group Discussion
COMM 3333 Conflict Management
COMM 4343 Communication Training and Development
COMM 4433 Intercultural Communication
Required Strategic Courses (6 Hours)
COMM 2563 Communication and Leadership
COMM 4443 Communication Criticism
Choose 9 Hours
COMM 3313 Great Speeches of the 20th Century
COMM 3453 Political Communication
COMM 3463 Theories of Persuasion
COMM 3543 Argument and Advocacy
COMM 4333 Risk and Crisis Communication
COMM 4853 First Amendment Studies
(CC: 02-22-18; AC: 03-28-18 – 2019-21 Catalog)