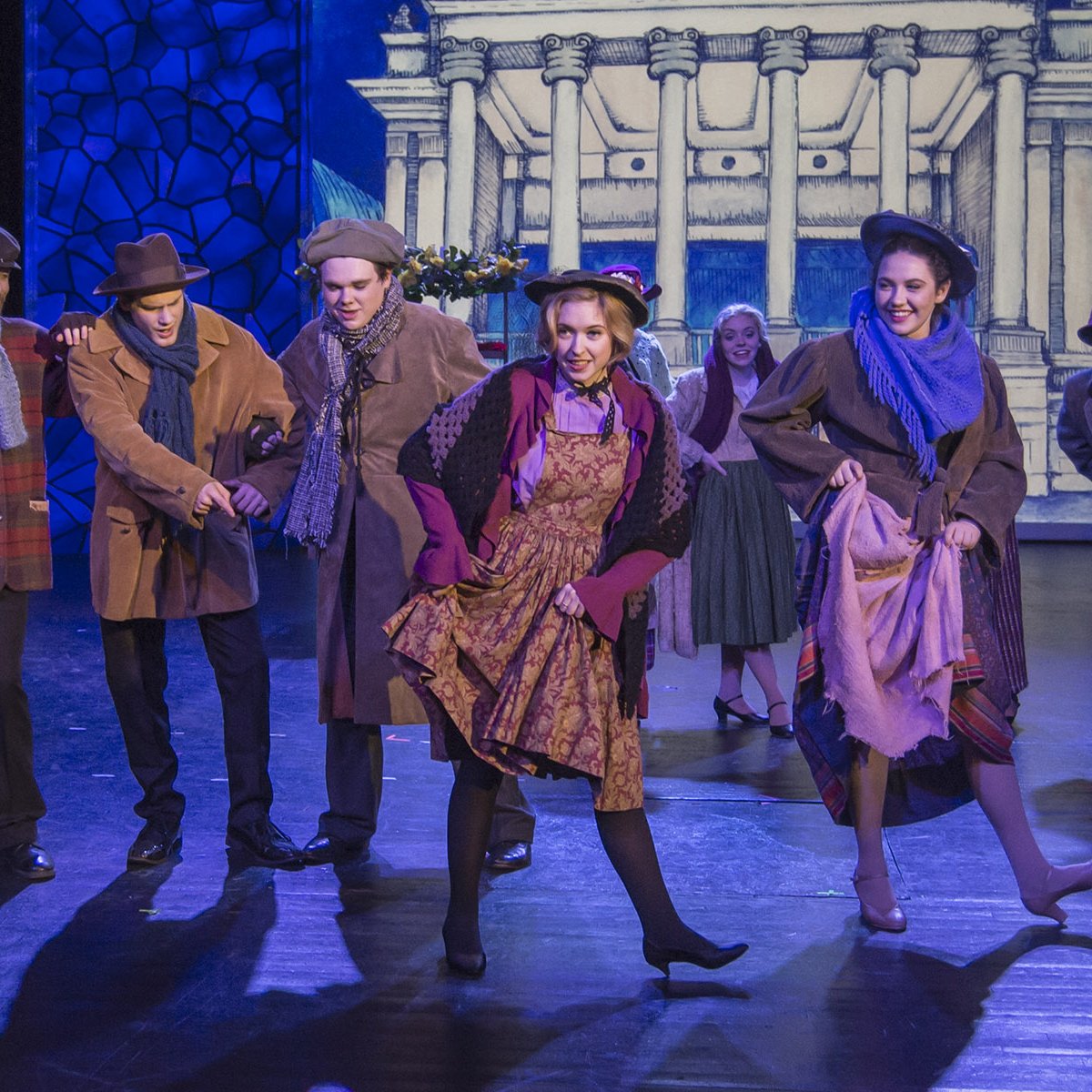 Technical Theatre Design
In the Technical Theatre Design program, students receive the "behind the scenes" training necessary to create a theatrical production. Students study theatre design, scene design, lighting design, stage management, costuming, and stage makeup. Through coursework, hands-on experience, and real-world work, students learn to successfully create visual and auditory imagery for stage productions.
Southeastern has three different sized performance venues including Montgomery Auditorium in historical Morrison Hall, the Playhouse, and the Visual and Performing Arts Center.
Audition Requirements
For acceptance into the Technical Theatre Design program students must schedule and complete a Company Audition. The audition will consist of a review of your design portfolio, including production design elements like set, lighting, costume, make-up, and sound. Additionally, you may submit a headshot and resume. The portfolio review will also include an interview with faculty and staff members. The Audition concludes with a campus tour, tour of the theater spaces, and a class preview may be included.
Program Outcomes
Graduates from the Technical Theatre/Design program have gone on to work in national touring companies and regional theatres, as well as casino performance spaces, television productions, and movie sets. Others have joined top graduate programs in technical theatre in pursuit of their Master of Fine Arts degree.
Why Technical Theatre Design?
Reason #1
Execute technical and design skills on productions performed for audiences
Reason #2
Pursue courses in art and design to complement technical ability
Reason #3
Develop skills in stage management
Program: THEATRE
Major: Technical Theatre Design
Degree: Bachelor of Arts (B.A.)
Dept: Art. Communication and Theatre
School: Arts and Sciences
Major Code: 060
GENERAL EDUCATION (44 Semester Hours)
Communications (9 Hours)
English (ENG 1113 and ENG 1213)
Speech Communication (COMM 1233 or 2213)
Social and Behavioral Sciences (12 Hours)
Political Science (POSC 1513)
American History (HIST 1513 or 1523)
Social Science (ECON 2113, GEOG 2723, HIST 3513, or SOC 1113)
Mental and Physical Health (KIN 1113 or PSY 1113)
Science and Mathematics (14 Hours)
Biological Sciences (BIOL 1114 or 1404)
Physical Sciences (CHEM 1004, 1114, 1315; PHYS 1114, 2015; PSCI 1114, 1214, or 1414)
Mathematics (MATH 1303, 1513, 1543, 1613, 2013, 2113, 2143, 2215, or 2283)
Computer Proficiency Requirement (BIM 1513 or CIS 1003)
Humanities (9 Hours)
Humanities, Philosophy, and Lit (ENG 2313, 3893; HUM 2113, 2223, 2313; or PHIL 2113, 2223)
Fine Arts (ART 1003, 1103, 2103, 3013, 3083; MUS 1113, 1123, 3133; THTR 1143, 1183, 2183, or 3183)
Foreign Language (CHTW 1513; FREN 1113; GERM 1113; SPAN 1113, 1223; ASL 1113; NS 1213)
MAJOR REQUIREMENTS: Theatre (40 Semester Hours)
Core (18 Semester Hours)
THTR 1113 Introduction to Theatre
THTR 1133 Introduction to Technical Theatre
THTR 1213 Introduction to Acting
THTR 2163 Movement for the Theatre Artist
THTR 3523 History of Theatre to 1700
THTR 3623 History of Theatre: 1700 to Present
Technical Theatre Design (22 Semester Hours)
THTR 2753 Fundamentals of Theatre Design
THTR 3333 Stage Management
THTR 3342 Costuming
THTR 3423 Scene Design
THTR 3453 Lighting Design
Eight upper level hours required and can be selected
from the following:
THTR 1660 Theatre Practicum (one-two hours)
THTR 1552 Stage Makeup
THTR 3432 Directing
THTR 4332 Advanced Lighting Design
THTR 4342 Design Internship
THTR 4382 Advanced Scene Design
THTR 4572 Advanced Costume Design
It is strongly recommended that Technical Theatre Design
students consider an art minor. If this is not possible, the
following courses are recommended: ART 1103, 1213,
2223, and 2023 (or any comparable class.) Substitution in
design areas may be made with permission of the Director
of Theatre.