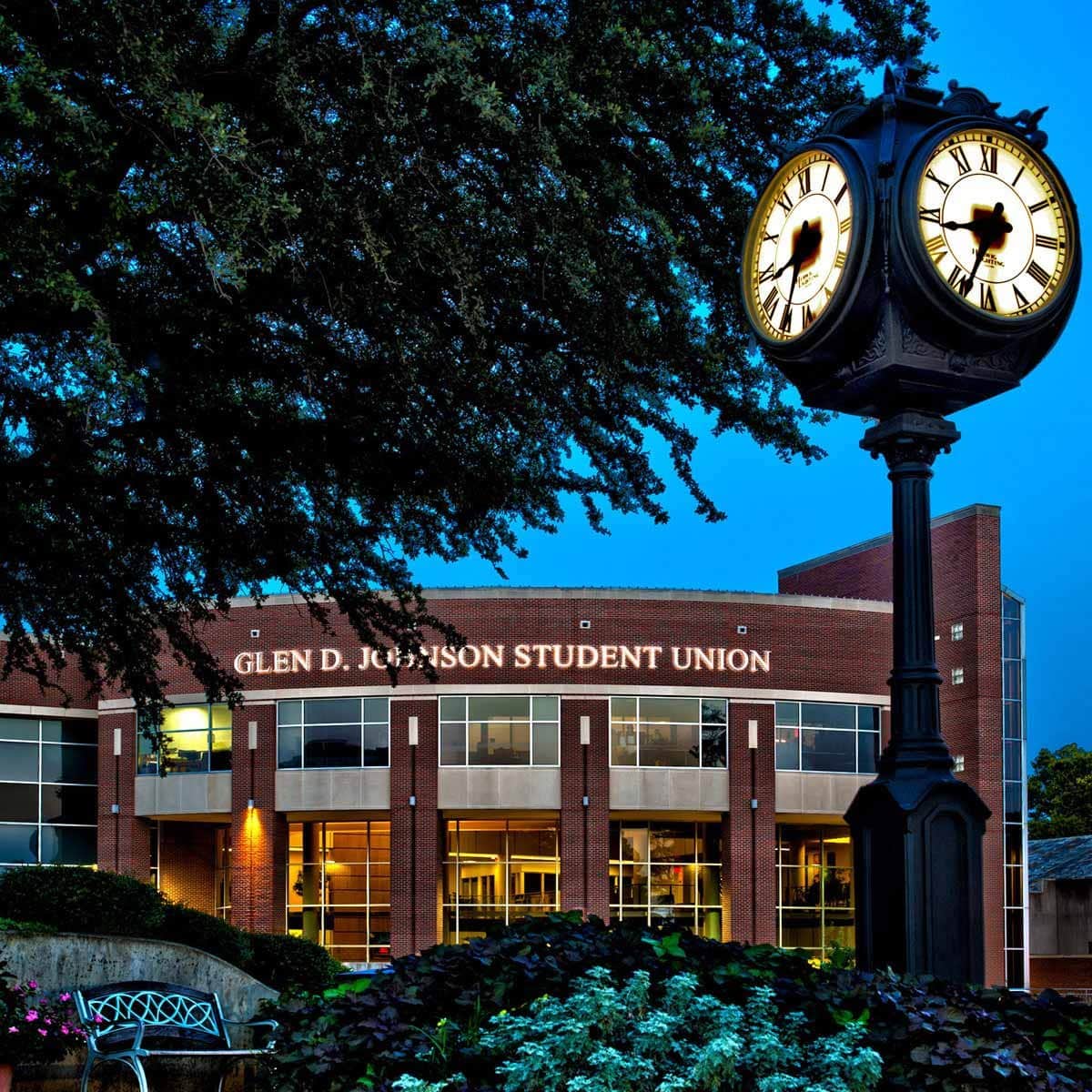 OU assistant coach, Southeastern grad Brian Odom keynote speaker at Tri-County Honors
May 1, 2019
By UNIVERSITY COMMUNICATIONS
DURANT, Okla. – University of Oklahoma assistant football coach Brian Odom was the keynote speaker Tuesday night at the Tri-County Honors Program.
First United Bank is corporate sponsor and Southeastern Oklahoma State University is the Education sponsor for the annual event, which honors area high school students and is held in the Visual & Performing Arts Center.
Odom was named inside linebackers coach by OU head coach Lincoln Riley in January of this year. He is a 2004 graduate of Southeastern and a former Savage running back.
An all-state high school player in his hometown of Ada, Odom was named the Oklahoma High School Player of the Year in 1999 by The Tulsa World. He attended OU for two years and was a redshirt on the Sooners' 2000 national championship team.
He later transferred to Southeastern, where he was a three-year starter at tailback, earning first-team Lone Star All-Conference honors as a senior.
Odom spent the last two seasons at Missouri as the Tigers' outside linebackers coach, where his brother Barry is the head coach.
A total of 91 students representing 16 schools were honored at Tuesday's event.
First United CEO Greg Massey presided, with Southeastern acting president Dr.  Bryon Clark offering welcoming remarks, and vice president for university advancement Dr. Kyle Stafford assisting with introductions.
Following is the list of award recipients, listed by school:
Achille High School
Jayme Todd, Jasey  Trude, Cy Burden, Shawn Hair, Sommer Rafer
Bennington High School
Michael Dominquez, Baylee Miller, Devin Emert, Trent Haislip, Samantha Owens,
Malori Underwood
Boswell High School
Taylor Grubbs, Jamie Manous, Emily Morphis, Reese Daily, Hayden Dill
Caddo High School
Olivia Weaver, Zane Braudrick, Brittany Miller, Jaden Boyd, Jack Holbrook,
Allison Nickles
Calera High School
Sydnee Brown, Addison Crowell, Chloe Hodge, Fisher Hutchins, Cooper McKinney, Landon Robinson, Bailey Roland, Kendra St. Clair
Colbert High School
Delanie Cooper, Brady Rowland, Austin Tucker, Caitlyn Blackshear
Durant High School
Landon Tubbs, Catherine McCraw, Terah Abrams, Elijah Moore, Matthew Armstrong, Haley Morgan, Blayne Barker, Lauren Murray, Abigail Boatmun, Callie Palmer, Christian Browder, Jaci Phillips, Brenden Buntz, Chanler Podany, Sophia Corson, Kylee Reed, Michael Dixon, Noah Sicking, Abbey Hunt, Ryleigh Jones
Fort Towson High School
Maddison Campbell, John Gallagher, Tyler Beason, Morgan Keith
Hugo High School
Jacee Miller, Tiffany Johnson, Andrew Caraway, Avery Lee
Kiamichi Technology Center, Durant
Cooper McKinney, Harley Lunsford, Trent Remington, Layla Shull
Kingston High School
Trey Keatts, Jacob Whipkey, Jazmine Branch, Matthew O'Steen
Madill High School
Colt Crowson, Rio Bonham, Reagan Miller, Alyssa Maldonado
Rock Creek High School
Karson Dry, Trenton Remington, Josh Winnett, Hannah Durham
Silo High School
Hunter Savage, Justin Nichols, Danielle Harrison, Dylan Turner, Bailee Allen
Soper High School
Lexy Young, Pepper Smith, Tanner Trent, Lexi Wallace
Victory Life Academy
Kevin Smee, Jackie Genser, Samuel Welch, Sidney Montgomery