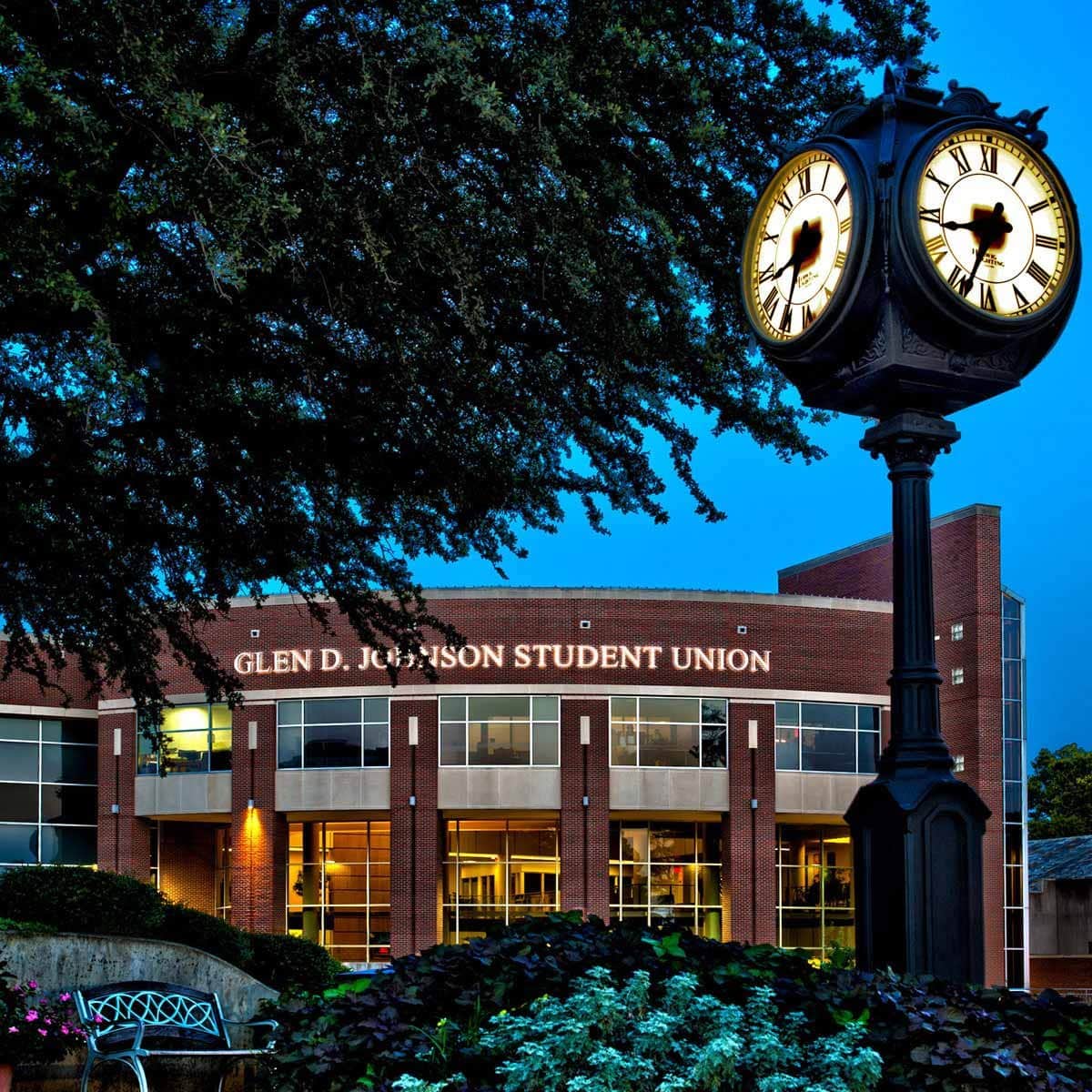 Sergio Vazquez Gomez Named Top General Chemistry Student for 2019
September 5, 2019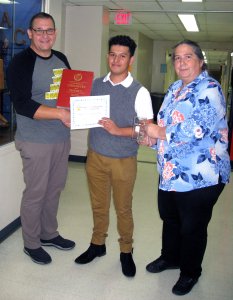 Pictured left to right are Dr. Tim Smith, department chair of Chemistry, Computer, and Physical Sciences,  Sergio Vazquez Gomez, and Dr. Nancy Paiva, Gomez's CHEM-1415 instructor.
DURANT, Okla. –Sergio Vazquez Gomez recently received the 2019 Top General Chemistry Student Award from the Department of Chemistry, Computer, and Physical Sciences at Southeastern Oklahoma State University.
Gomez was selected among all the students taking General Chemistry II (CHEM 1415) based on his performance on the American Chemical Society's Examinations Institute's exam on General Chemistry, which is used nationally as an instrument to assess student learning in the field.  Gomez's performance topped 60 other students enrolled in CHEM 1415 in Spring 2019 who also took the exam.
A native of Mexico, Gomez moved to the United States when he was 13 years old.  He graduated from Achille High School and also attended the KTC Bio-Med program.  He was also valedictorian at both schools.
Gomez is studying Pre-Medicine, but also has a strong interest in mathematics, in which he plans to minor.
His hobbies include playing soccer, watching tennis and soccer, and he is also an avid runner.
Gomez's career plans include medical school (pediatrician) and then returning to his native Mexico to serve in areas of great poverty.
The award, sponsored by the CRC Press, includes a certificate of recognition and a copy of the 100th Edition of the CRC Handbook of Chemistry and Physics.  The CRC Handbook is a common reference text used by chemistry students and professionals.